The Bao Makers, Singapore
The Bao Makers took over the colourful Windowsill Pies shop that moved to Upper Thomson. Instead of keeping the similar type of decoration, the Bao Makers stripped everything to white. From the outside the café stood out quite well due to the colour.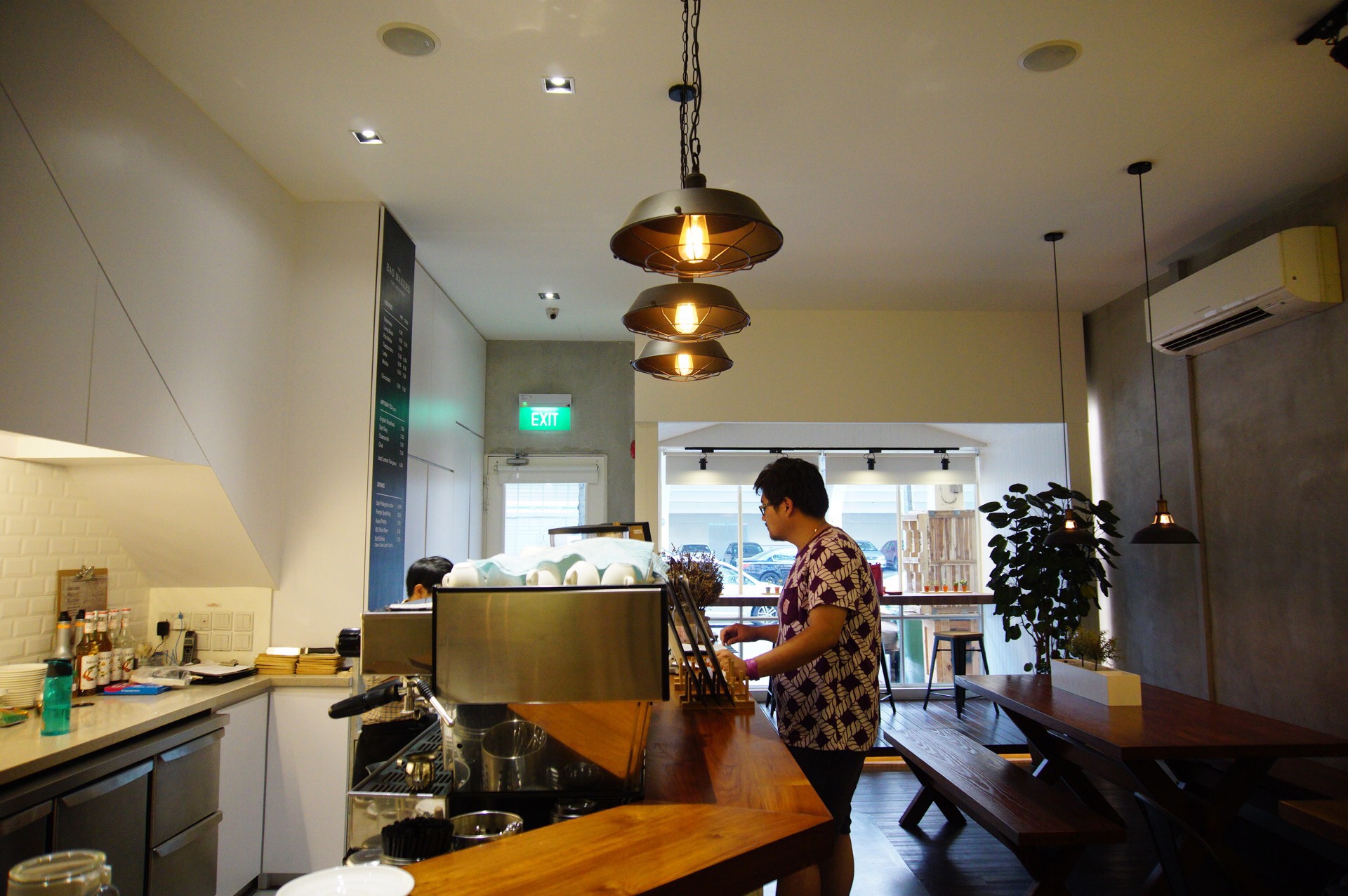 On the inside, they also kept the minimalistic industrial look with the cemented walls and wooden furnitures, perfect for hipsters to hangout.
We visited the Bao Makers on the last day of our holiday when we were quite full from our previous dinner, but at the back of my mind I always remembered my conversation with Em that I'd go and try the bao at this place. So without further contemplation I dragged hubby in and ordered two baos, the chili crab and Korean bulgogi pork.
I like both but the succulent and spicy chili crab definitely delivered more flavour especially with the crispy golden bao. I really like the idea of infusing the local dish into the bao, something that I never seen before at other places. The filling for both baos were sufficient.
Since Hubby was craving for dessert he also ordered a pretty serving of lemon meringue sundae. The meringue came as the topping in the shape of rose, the rest of the ingredients were lemon sponge, lemon curd and vanilla ice cream with almond slices. It was delicious but a bit awkward to be called a sundae except if you break the meringue and the sponge cake, then mix the whole thing together with the ice cream.
We had a good time at the Bao Makers and we hope they will be a one stop shop for bao and able to come up with a lot of different fillings next time we go to Singapore.