Yum Cha Party at Sweetwater Rooftop Bar
I love going to yum cha since I was little. My love of yum cha started with the humble shumai. Later on, I was able to eat two serving of chicken feet myself.
I was so intrigued about the $40 yum cha at Sweetwater Rooftop Bar and finally able to go into the 11:30 am lunch seating today! I went in with the knowledge that Sweetwater will put their twist on the regular yum cha dishes.
Sweetwater Rooftop Bar looks refreshing during the day. The heater at the balcony area was blasting warm air on this 10-degree day. Hubby and I sat inside near the long panoramic windows.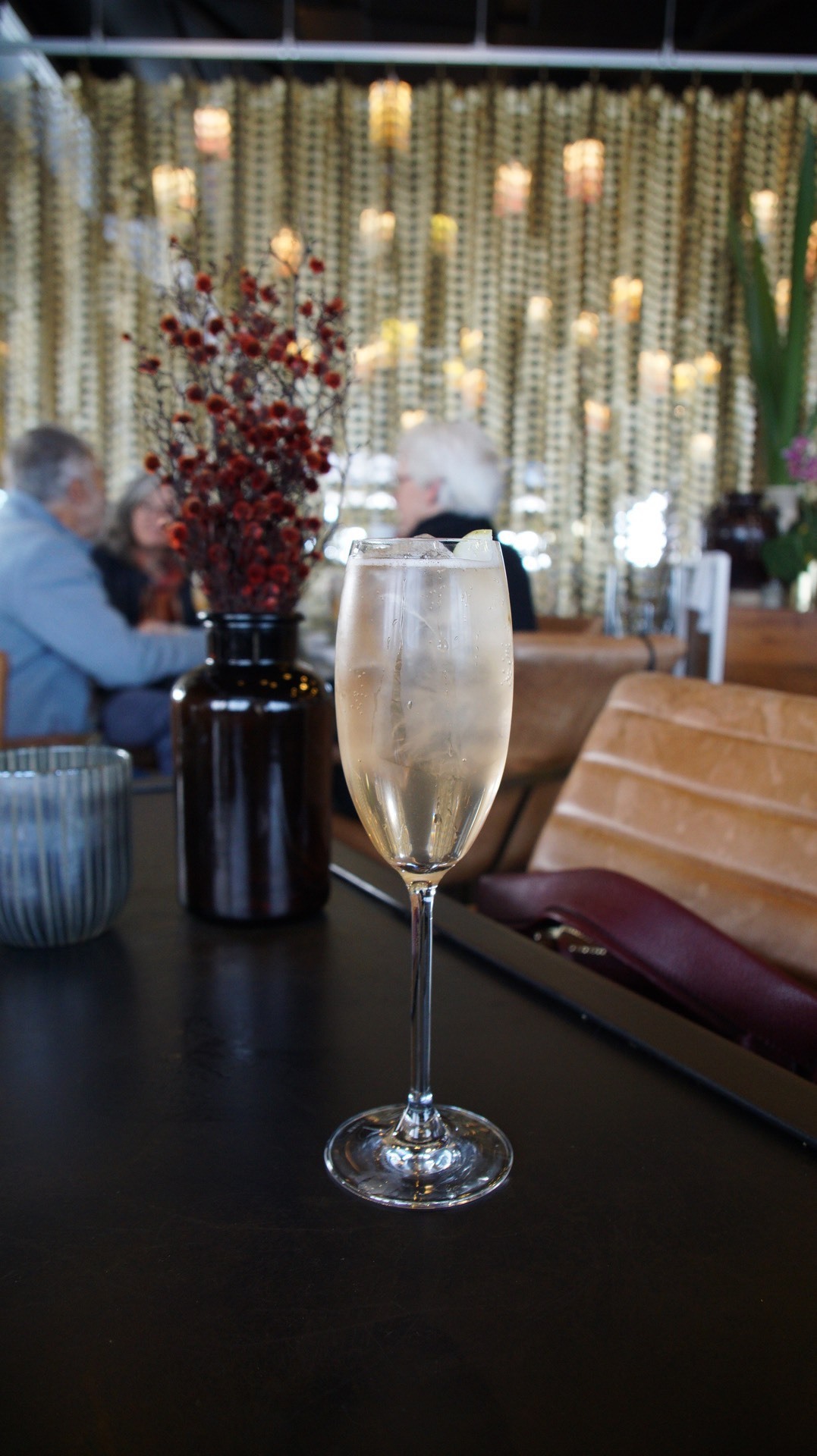 The staff gave us the yum cha menu which listed ten items that we'd receive for $40. Other than water, they also poured us hot tea and two glasses of complimentary Madame Germaine cocktail. The staff always checked each table to see if they ran out of tea so you'd be taken care of really well on the day.
I liked my sesame prawn spring roll with honey mayo. I think I saw some vermicelli noodle inside the spring roll as well. It was perfectly cooked, and I just grabbed the prawn's tail to eat it (hands-on style!).
Hubby chose the tempura cuttlefish with roasted sesame salt and kimchi aioli over the spring roll. He finished most of it. The Chinese broccoli was served in oyster sauce, and we were impressed with the spicy kick from the cut chilli that accompanied it.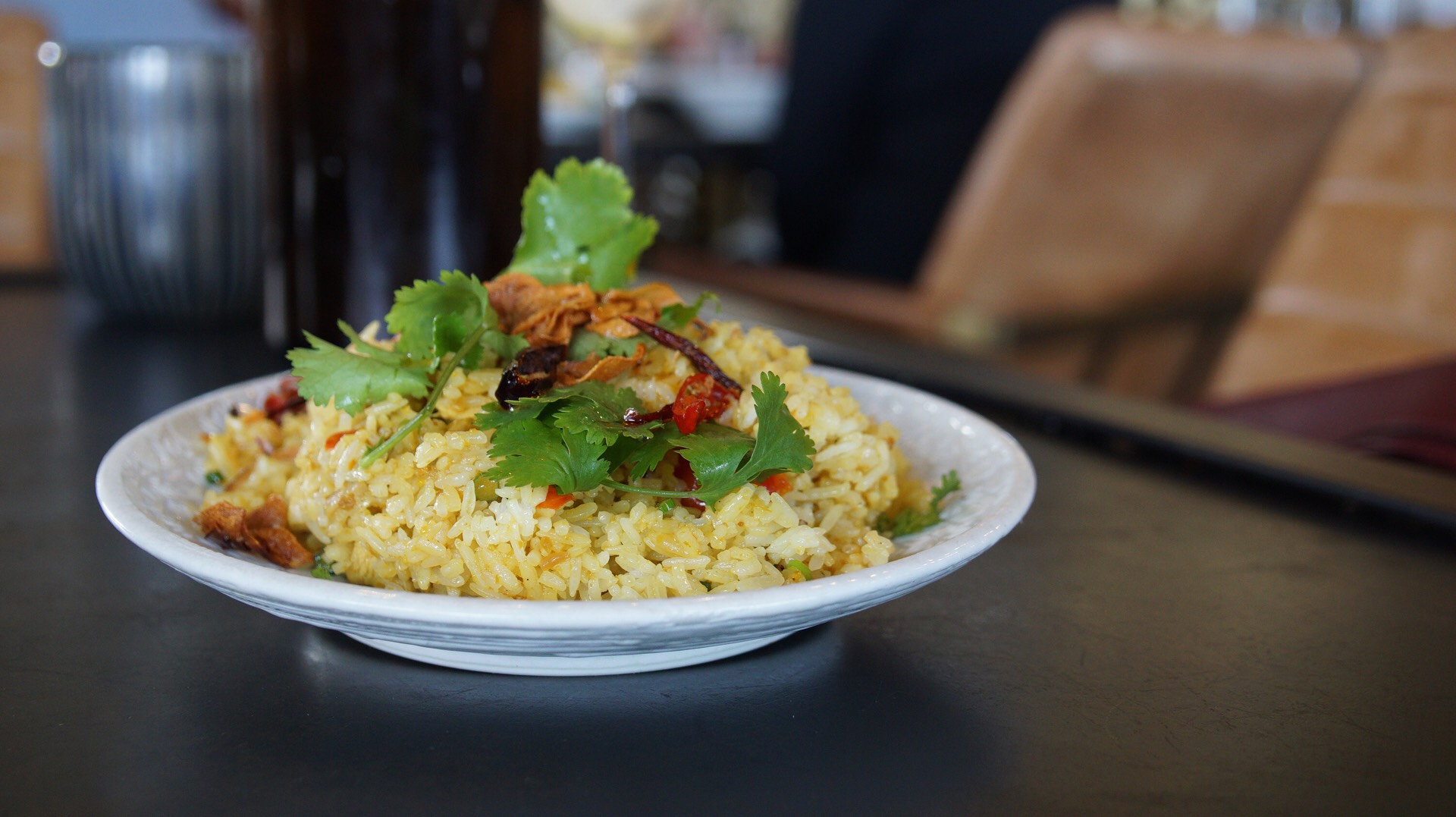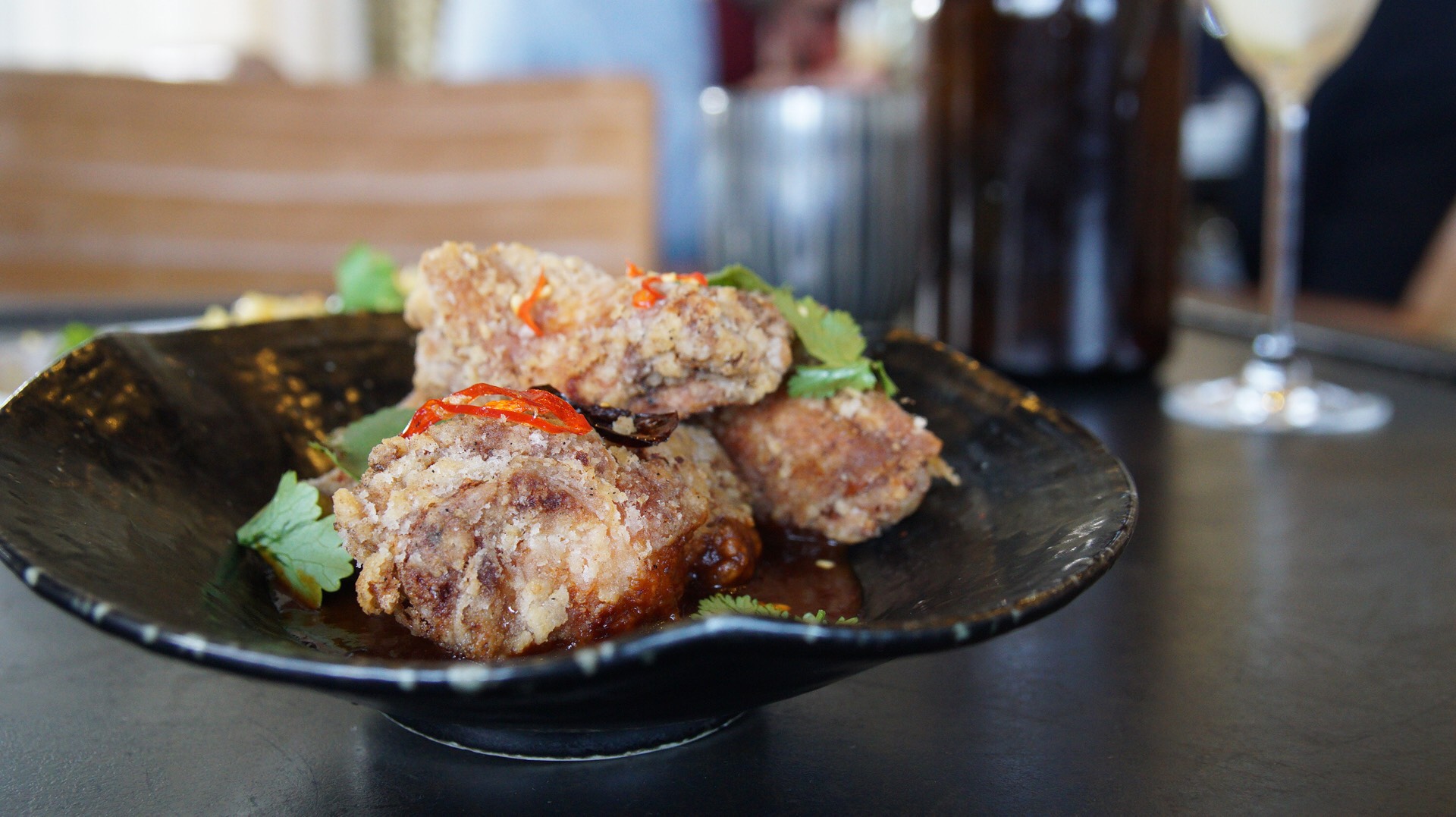 The second dish that I fancied was the turmeric rice with chicken, cherry tomato, crispy sambal and garlic. I think the jus from the cherry tomatoes gave some zest to the dish. We paired this with the karaage chicken wings in coconut tamarind sauce.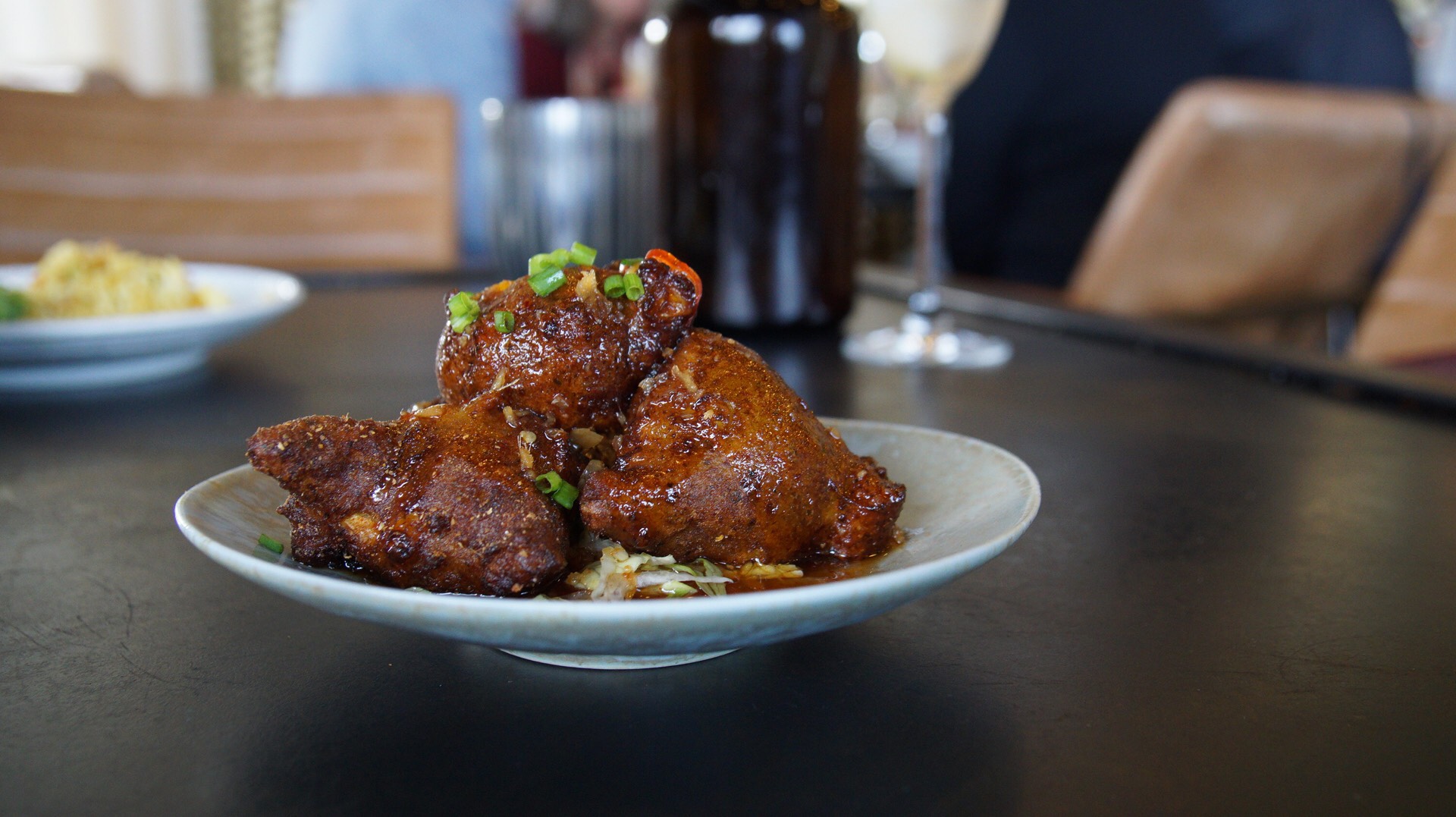 My least favourite of all yum cha dishes was the zucchini and corn fritters. This was served on top of the shredded iceberg and some chilli caramel. My taste buds prefer savoury dishes, and since the dish was soaked in some of the caramel, it became quite sweet.
The roast pork belly with steamed milk bun was a good bite portion. It had a lot of flavour especially with pickles and hot sauce in it.
Hubby and I were quite full after this time, so we really enjoyed the short break before the staff delivered our dumplings. The deliciously cooked steamed scallop and ginger shumai went into our tummy easily.
The pork pot sticker dumplings (jiaozi) was served with shiso ponzu. The sauce was great, with sweet, spicy and tart flavour mixed together.
The last meal was tasty shredded sticky beef cooked with black bean chilli soy and herbs. I was so disappointed that I couldn't finish this dish. It was delish, I could imagine myself eating it with some rice.
Hubby and I enjoyed our outing to Sweetwater Rooftop Bar today. If you're looking for something more special and different to the usual yum cha, definitely book the Sunday yum cha session in advance. We enjoyed the lounge music, excellent service as well as beautiful and bright space of Sweetwater Rooftop Bar.
It can be an expensive outing, so do not book this place if you want to eat dim sum dishes to your hearts content... (or get a serving of chicken feet). For that, I'd recommend Dragon Palace Cockburn, Imperial Court Como (my personal favourite), or Northbridge Restaurant.