Staycation at Rendezvous Hotel Perth Scarborough
I always wanted to do a proper staycation around Perth and also to find out why people love staycations so much. Last week Hubby and I checked into Rendezvous Hotel at Scarborough for an overnight stay. We left our cat with clean litter and heaps of food as a weekend treat for her.
Scarborough is a Perfect Vacation Spot
Rendezvous Perth was built in 1986. It offers a great view of the Indian Ocean as well as the white sand of Scarborough Beach. In the morning we saw a lot of surfers who gathered to find the best waves. The beach was always clean, and it was satisfying just to sit down and enjoy the view.
The main attraction at Scarborough is the beautiful beach itself. There are a lot of eateries available around the hotel, and it is only a 20 minute drive to Perth CBD.
If you're looking to pamper yourself, Vanilla Spa is located inside the Rendezvous Hotel building. A surf lesson can also be booked online in advanced through Go Surf or Scarborough Beach Surf School.
At the moment there's a foreshore development at Scarborough Beach, but the view was still very amazing especially when we saw it from our room on level 22.
Deluxe Ocean View Room
We checked into our spacious room around 6 PM on Friday night. I did my usual thing, slid open the cupboard, see all of the cute toiletries, taking some photos and finally opened the room's curtain. We had a beautiful night view from our balcony.
I really liked the matching painting and the bedding decoration. The matching decor can be found in every room at Rendezvous Hotel. Hubby took his time to set up his Nintendo Switch before we went to the Straits Cafe to have our dinner.
The view in the morning was even more beautiful. It's amazing how our minds relaxed very quickly when we see beautiful nature. We got to see the foreshore developments clearer. The beach also came alive with a lot of people who walked and surfed in the morning.
Last year I was lucky enough to have a preview of the Executive Suite King room. The 102 sqm hotel room has a very spacious private balcony and two rooms with king size bed. Children under 12 can stay for free in any of the rooms when sharing existing bedding.
Straits Cafe Scarborough
It was our fourth time visiting Straits Cafe for dinner. The staff that served us still remembered us from the time we were there last year. We ordered some fun entrees and mains. We were contemplating on a dessert to share, but we were so full from our food!
The Mac and Cheese balls were delicious. It was served together with tomato relish. The panko crumbs were really crispy, and the inside was quite cheesy, just the way we liked it. The tender Braised Beef Short Ribs came together with delicious corn bread and Cajun mayonnaise.
I loved my vegetarian main meal. It was handmade Prawn and Scallop Tortellini which was perfectly cooked. The dish was served together with asparagus, zucchini and plenty of marinara sauce. The tortellini was delicious.
Hubby opted for a heavier main, ale and house honey Braised Lamb Shank. The lamb shank was huge, and it was accompanied with plenty of mash potato, fresh crisp broccolini, and braised vegetables.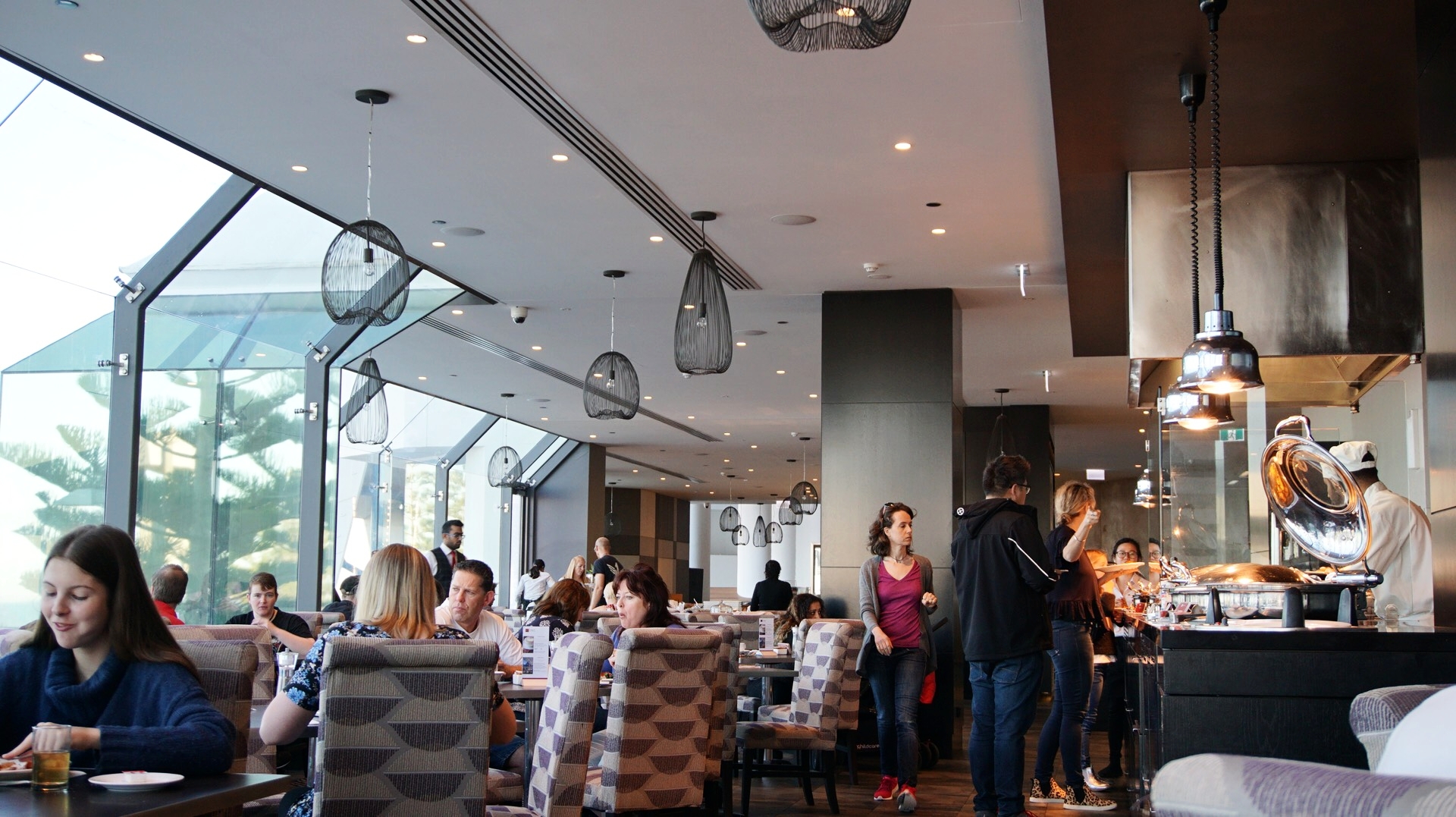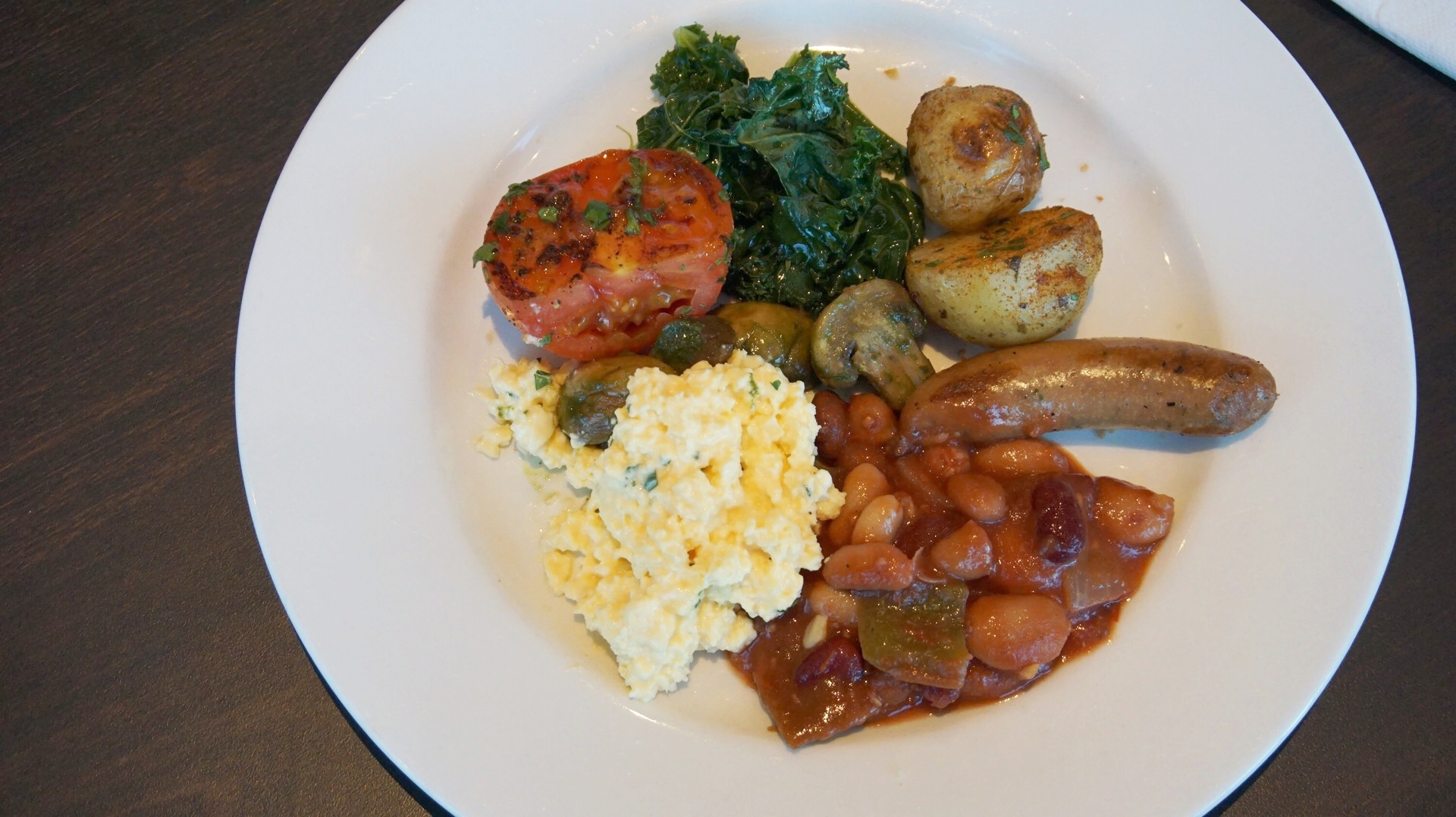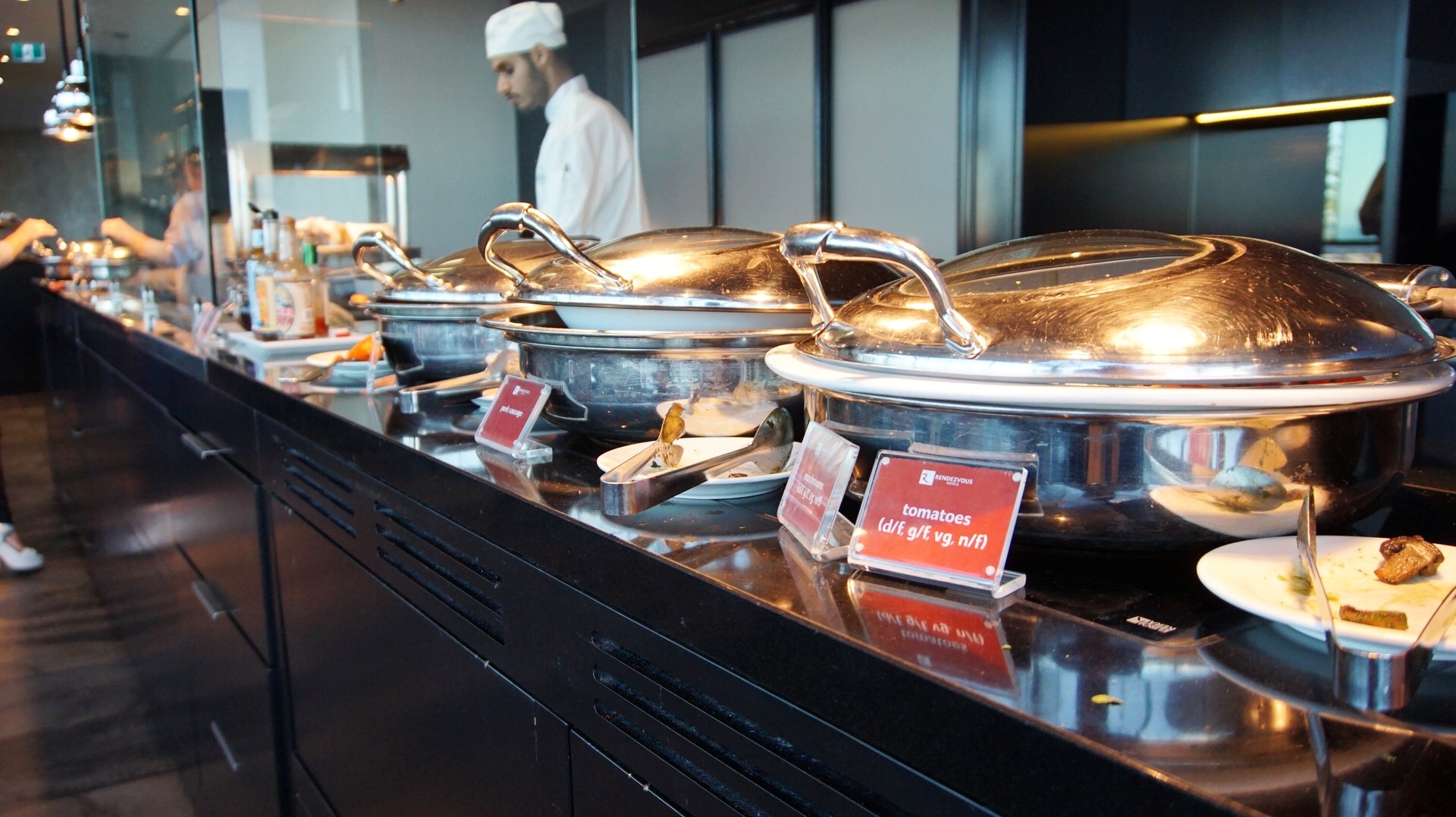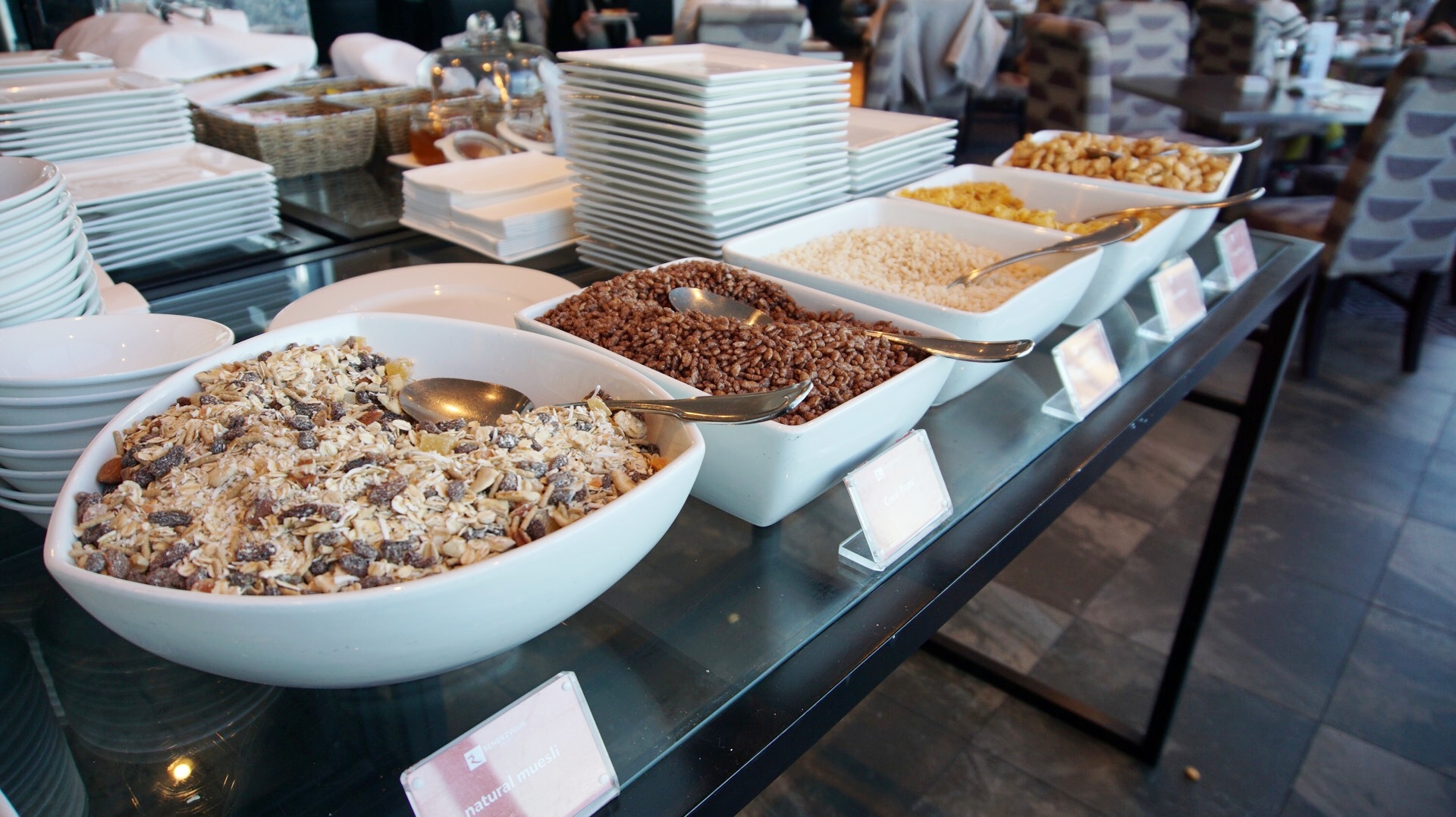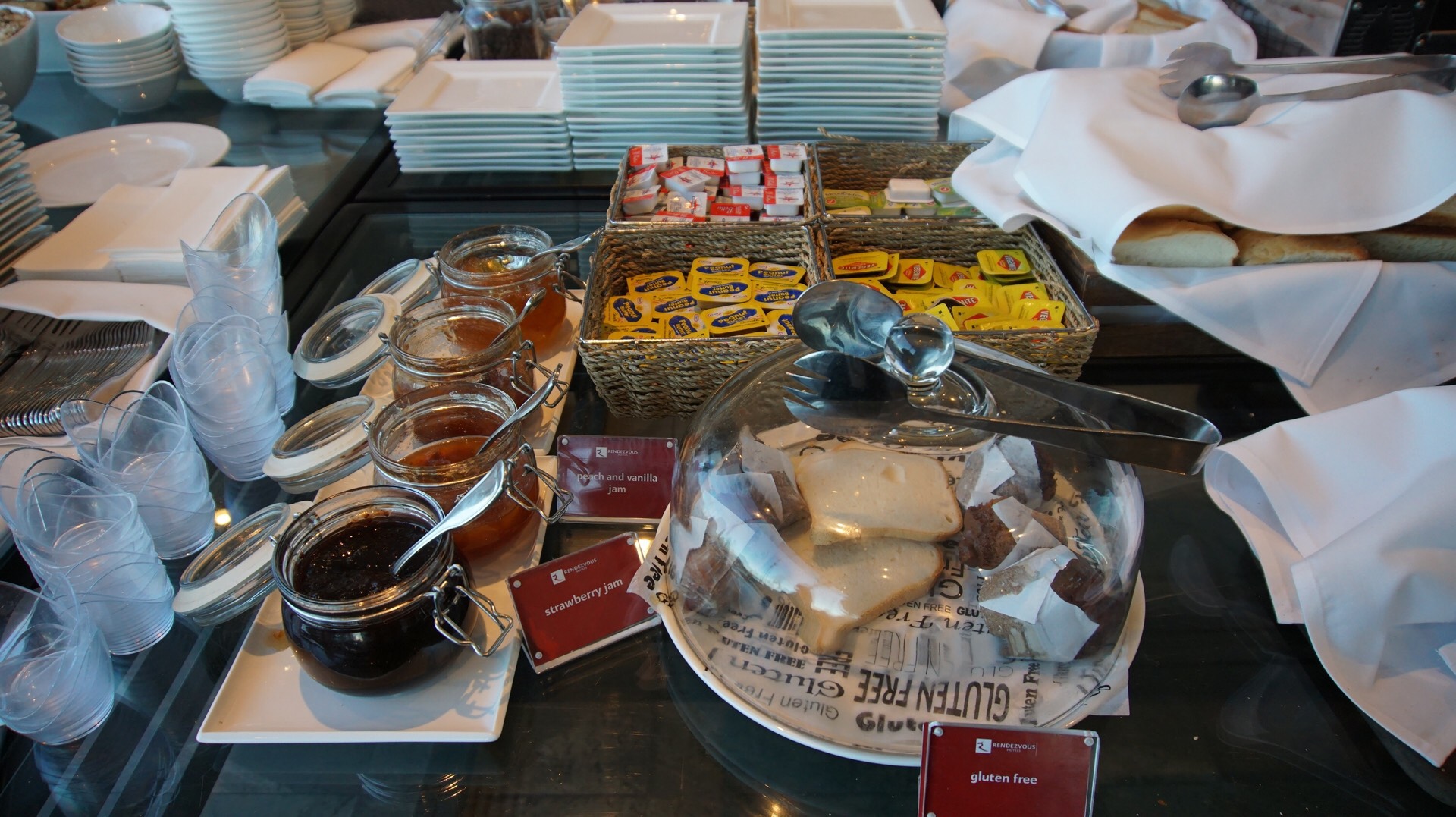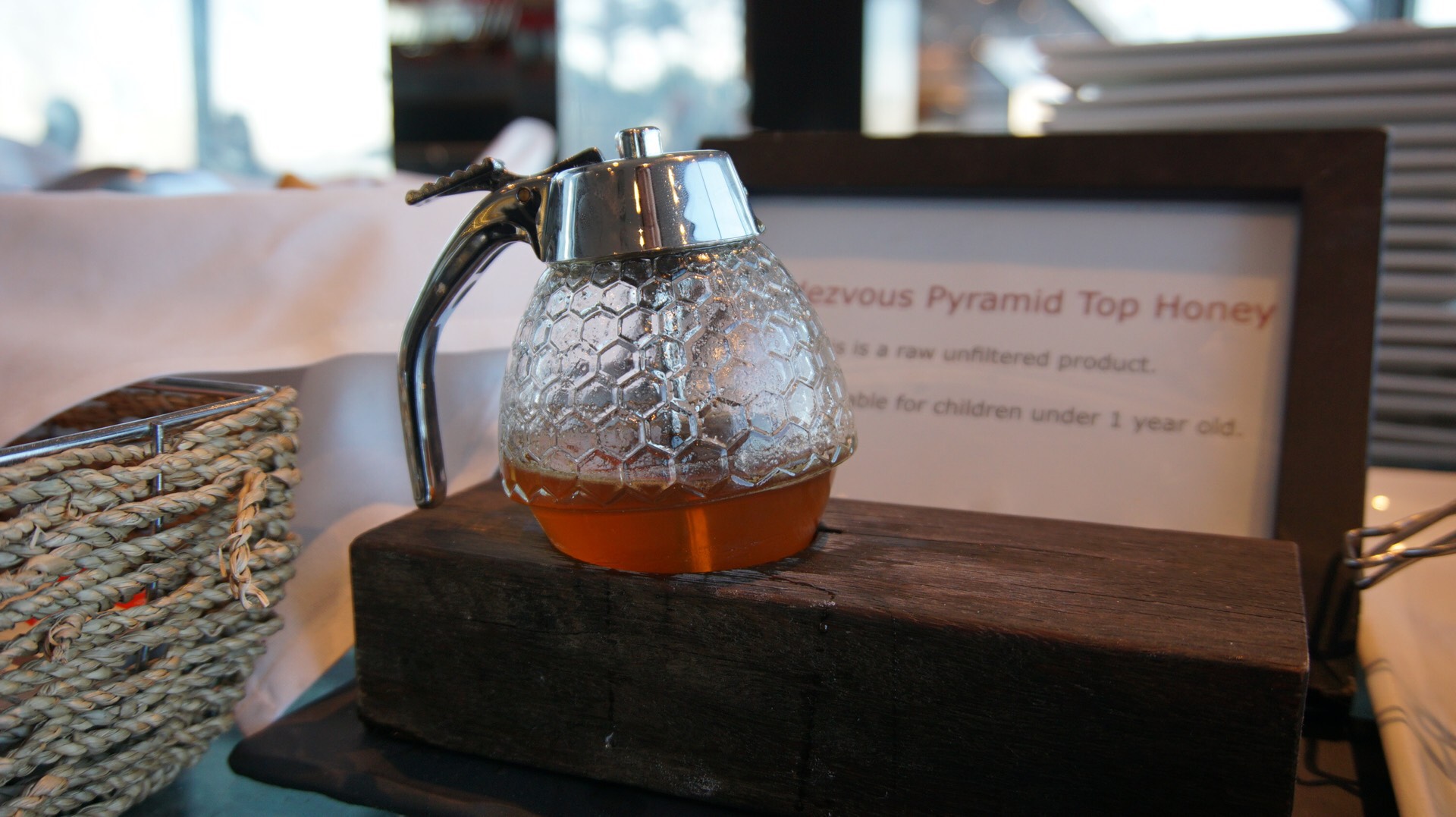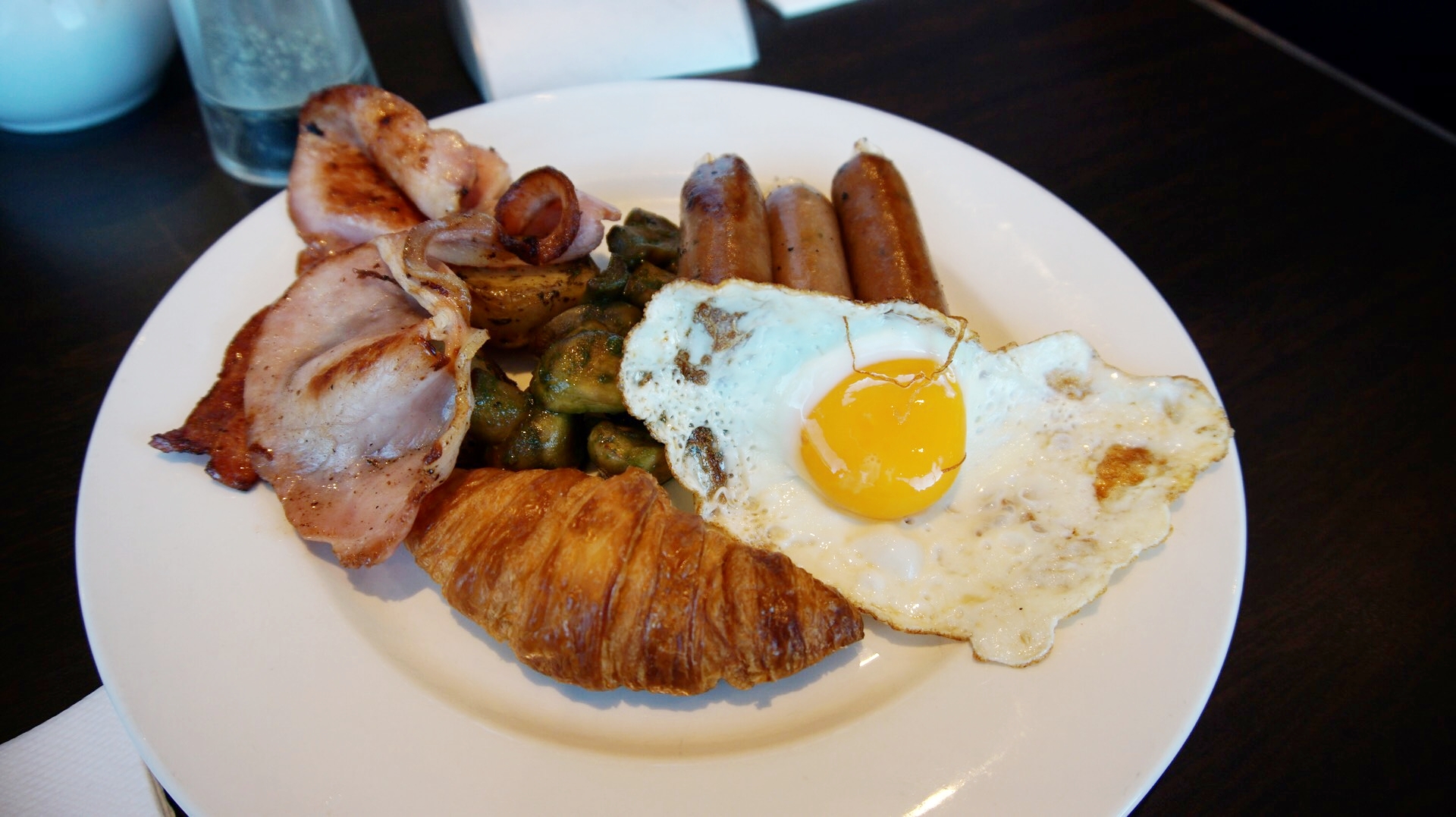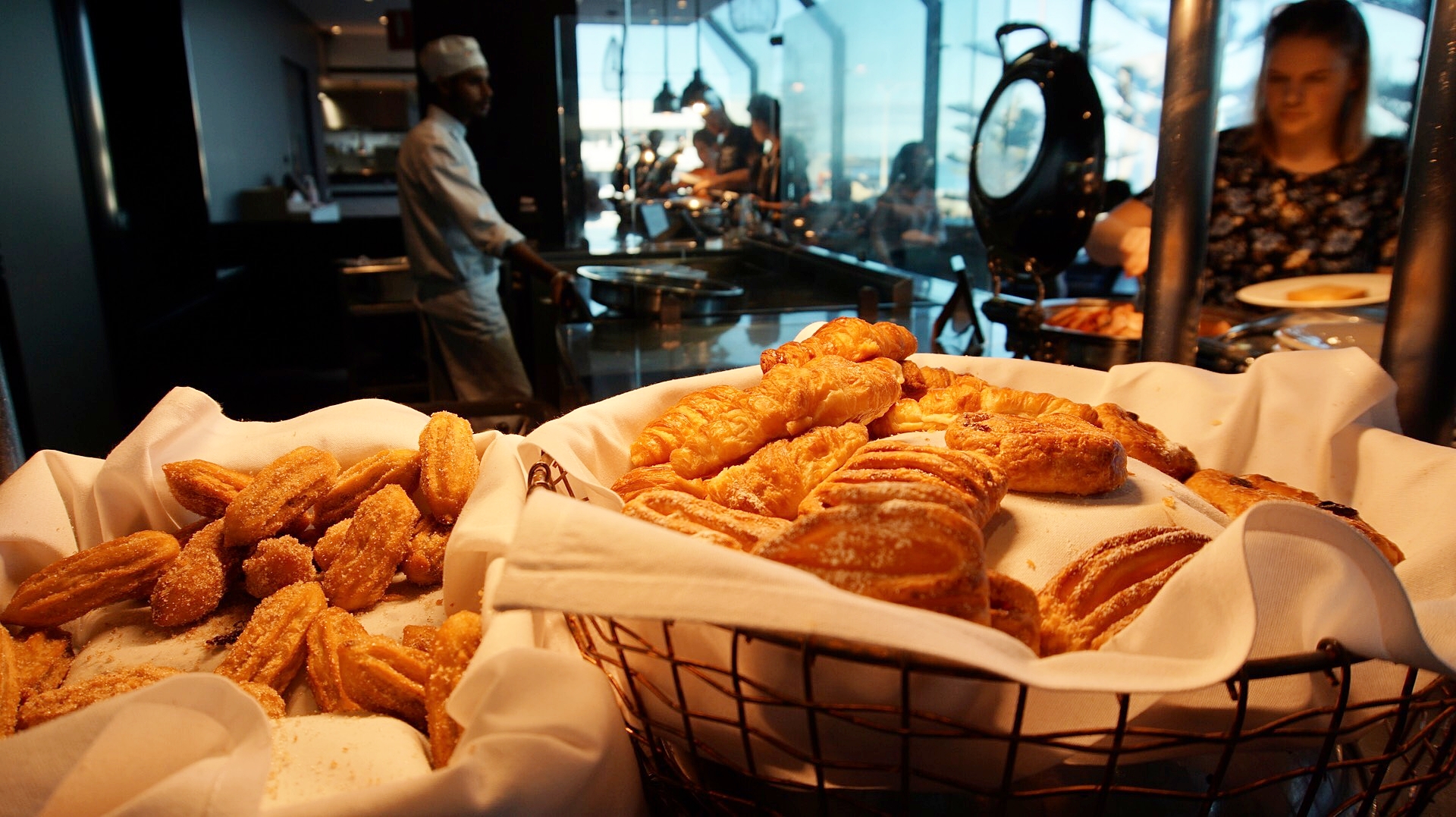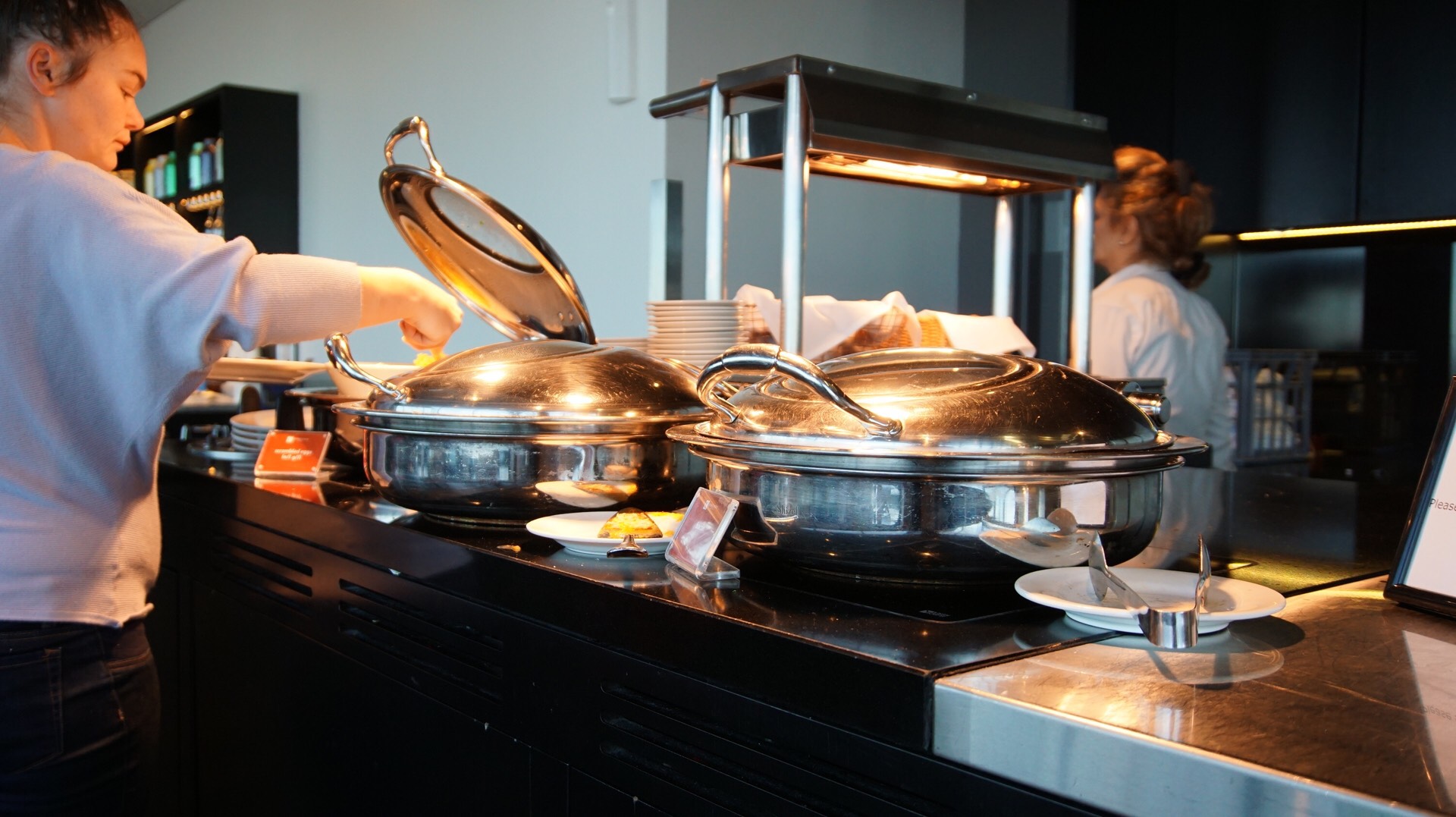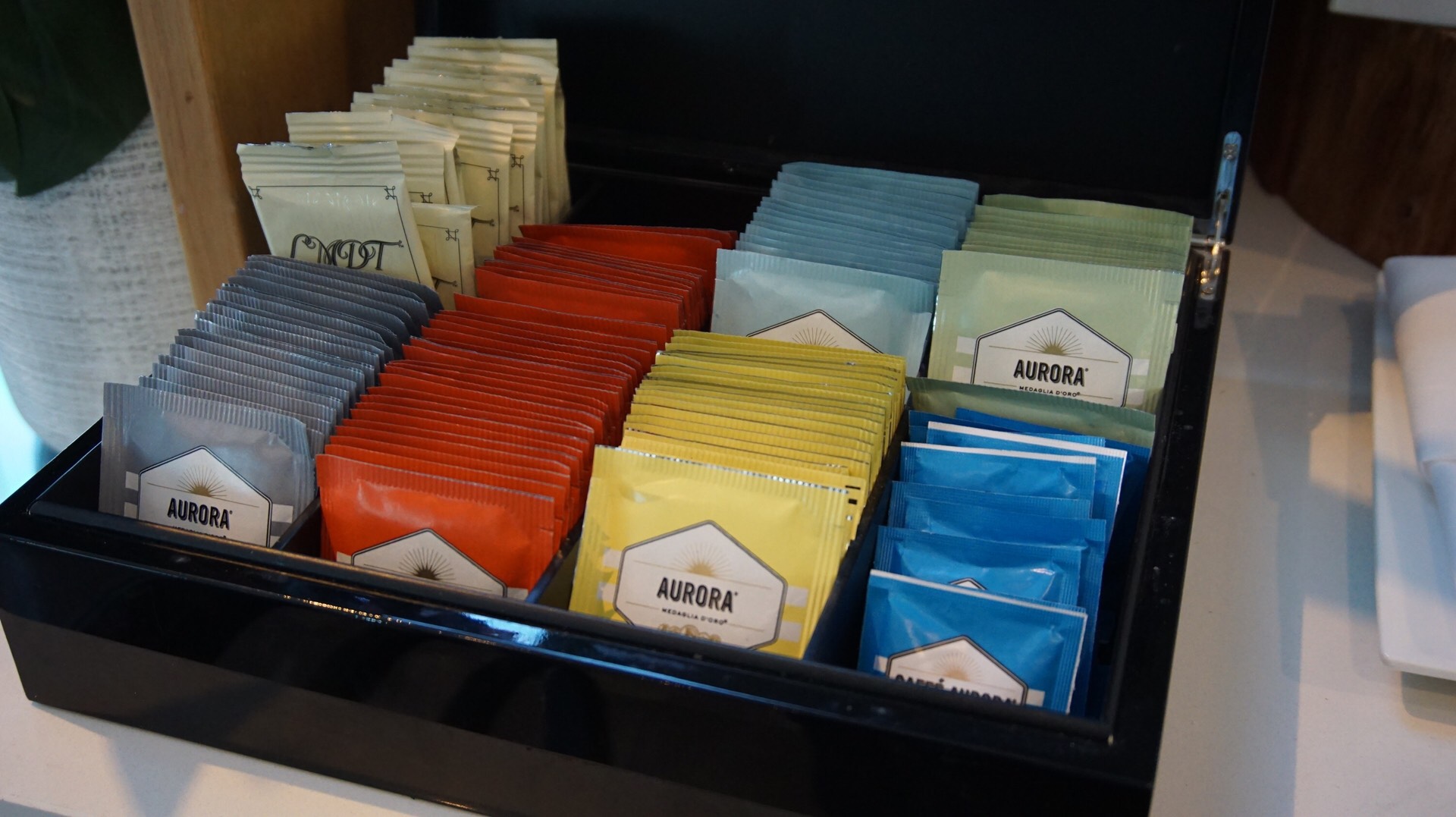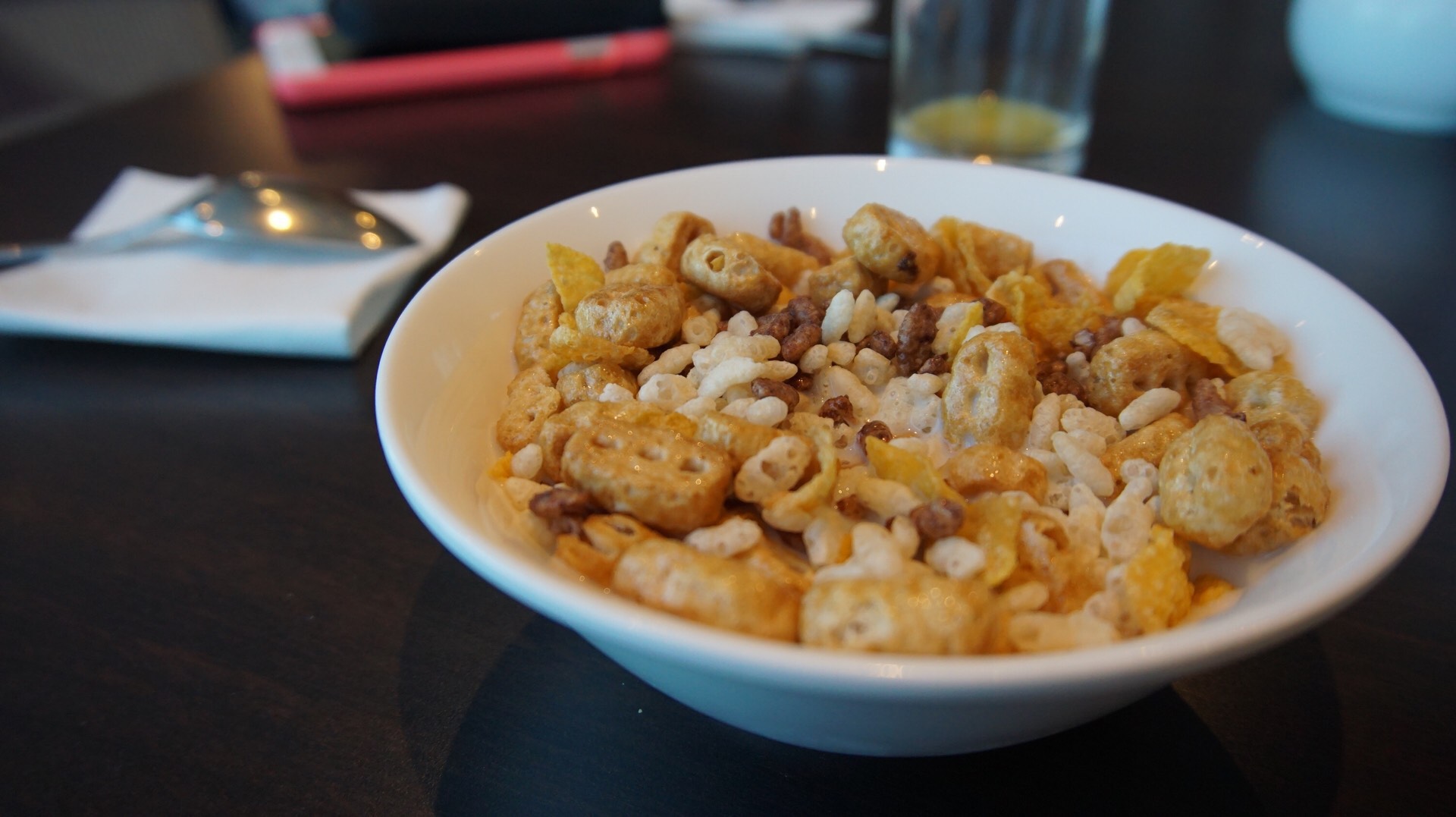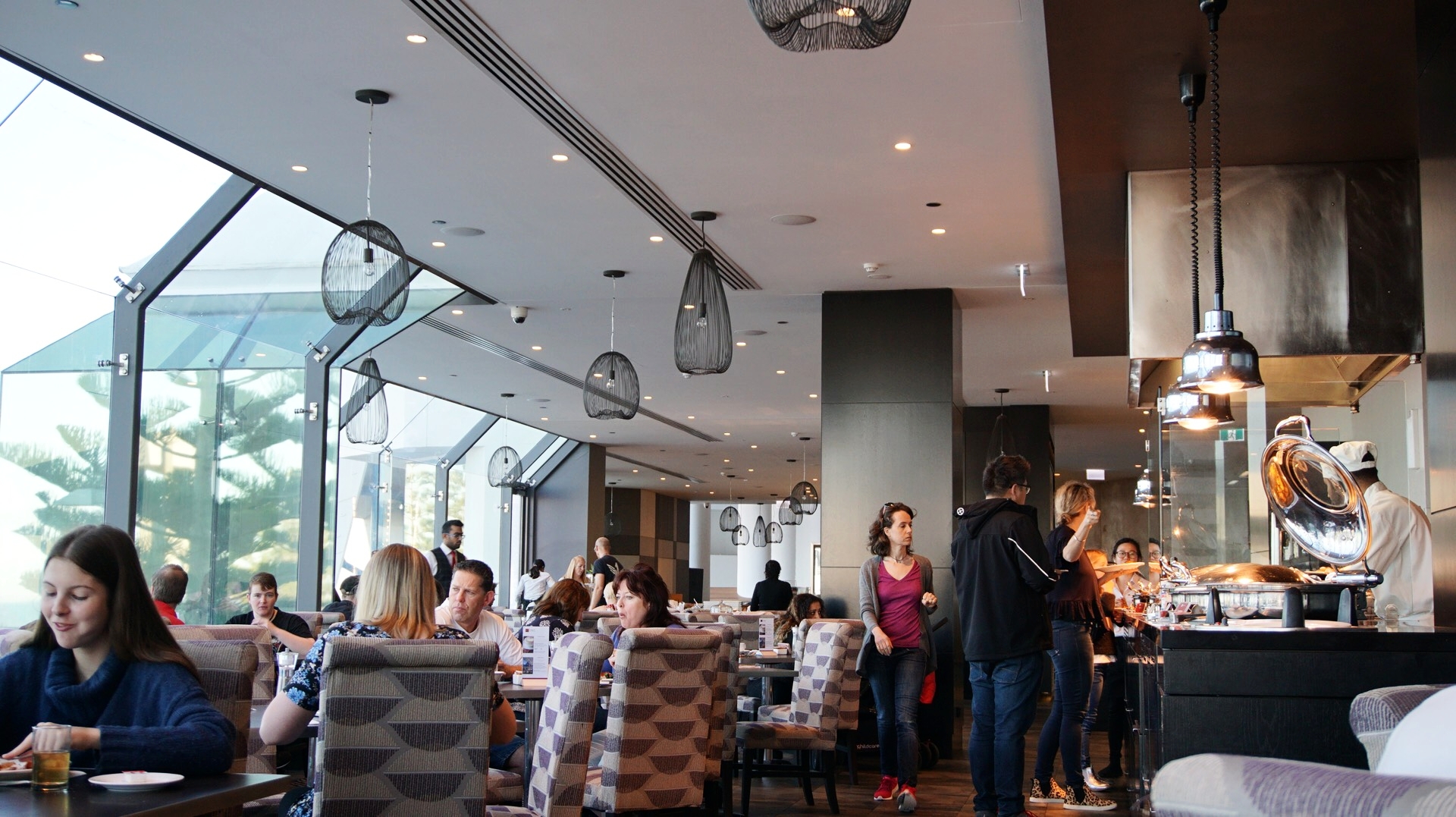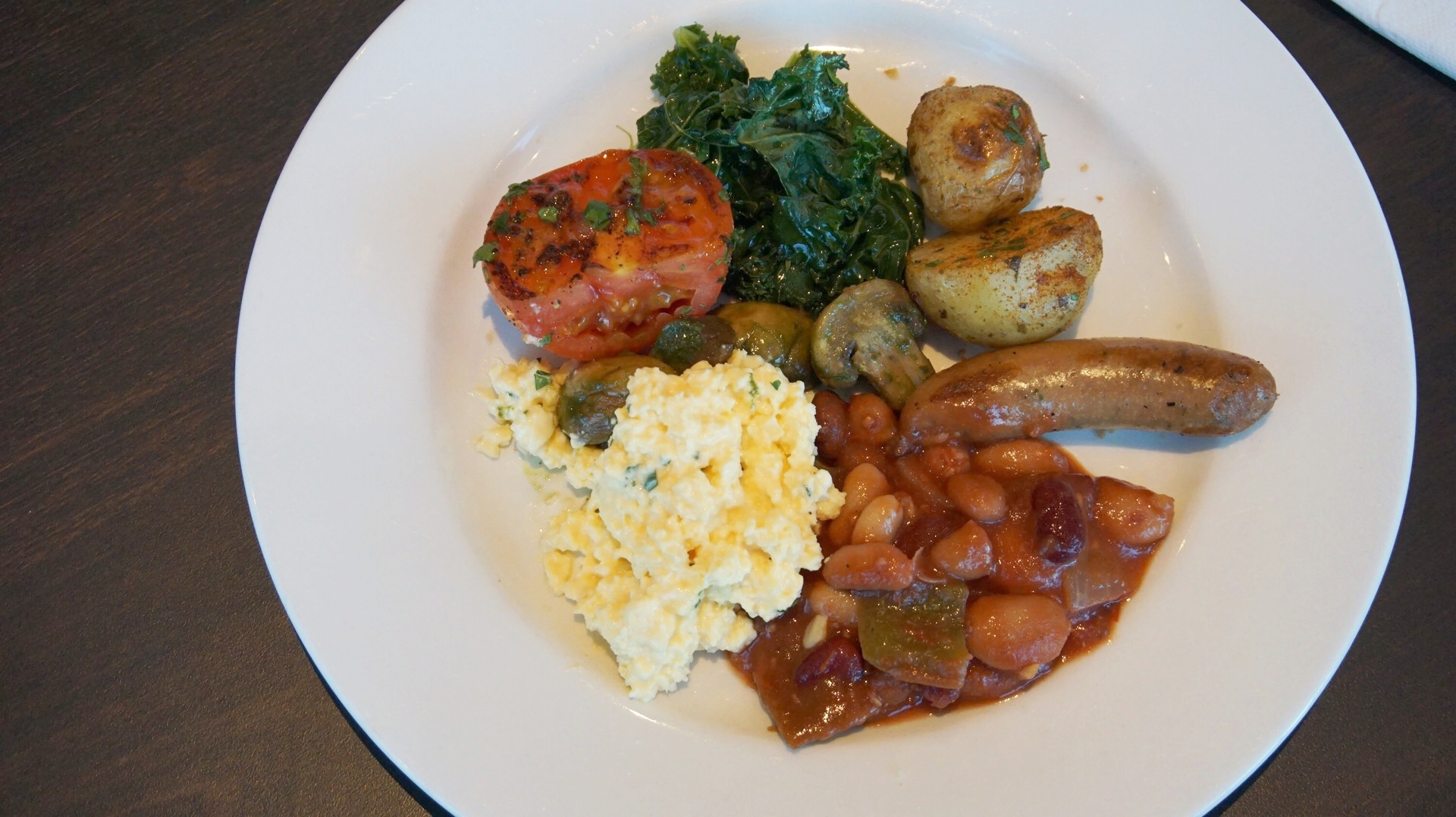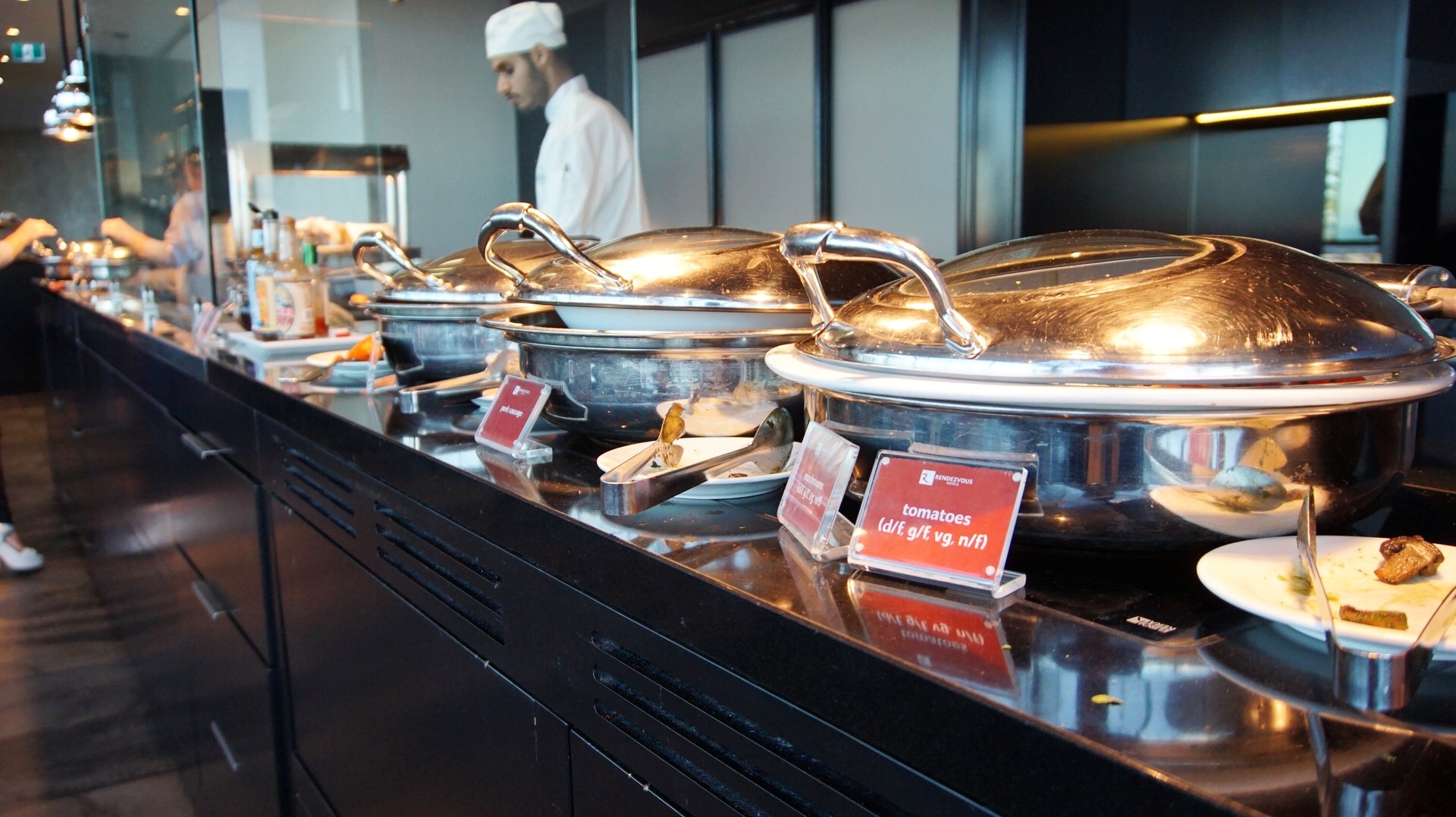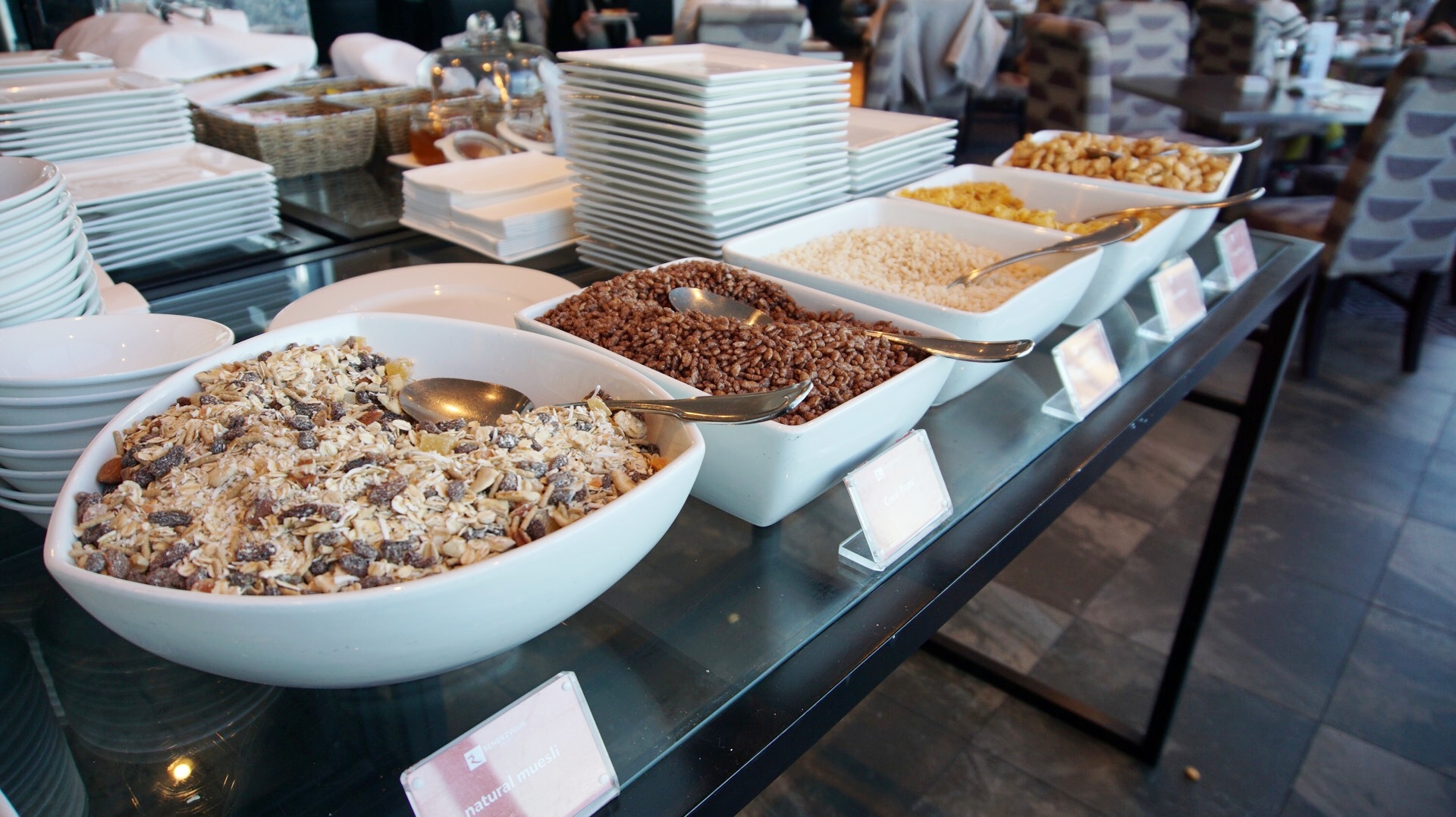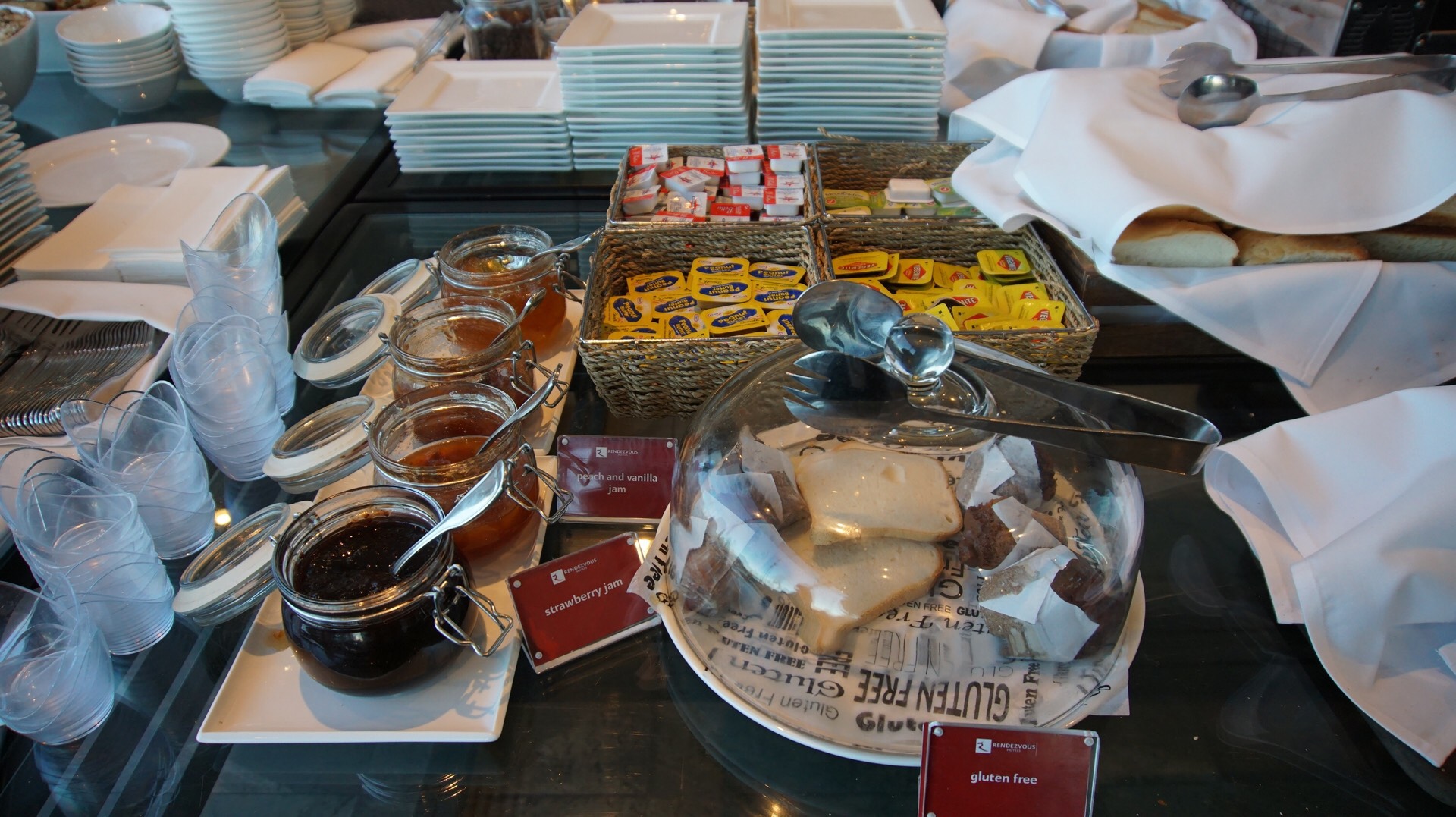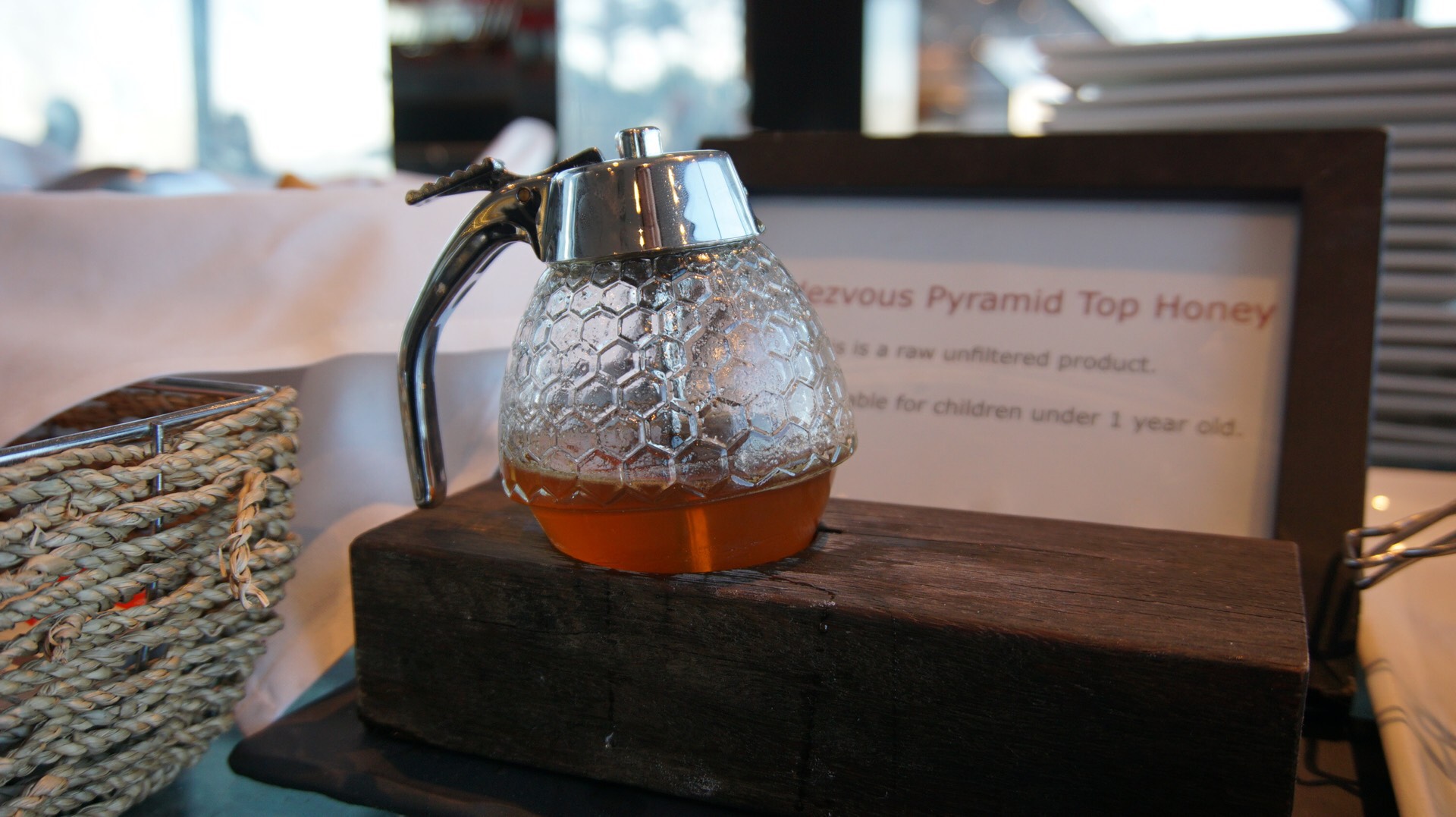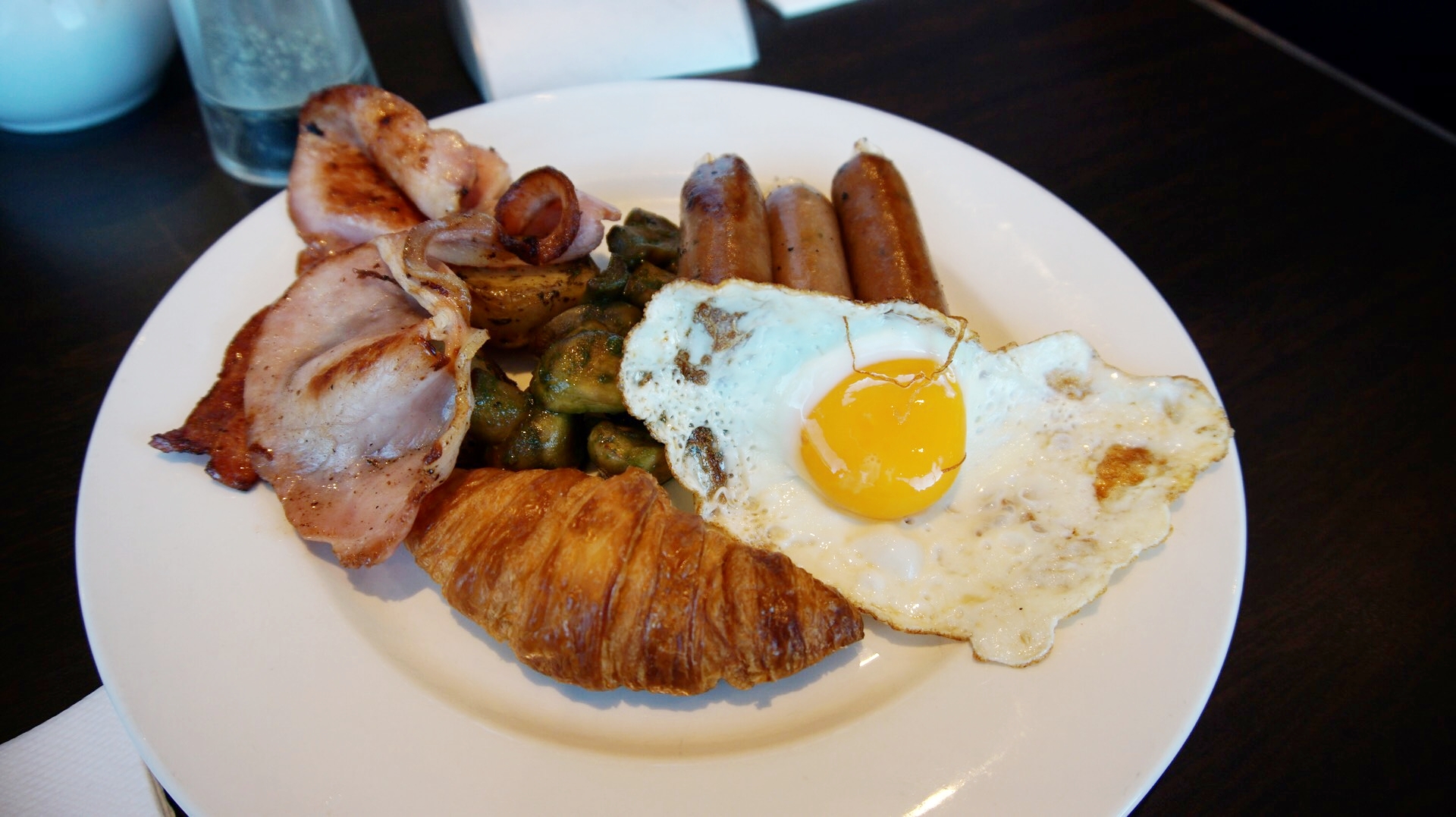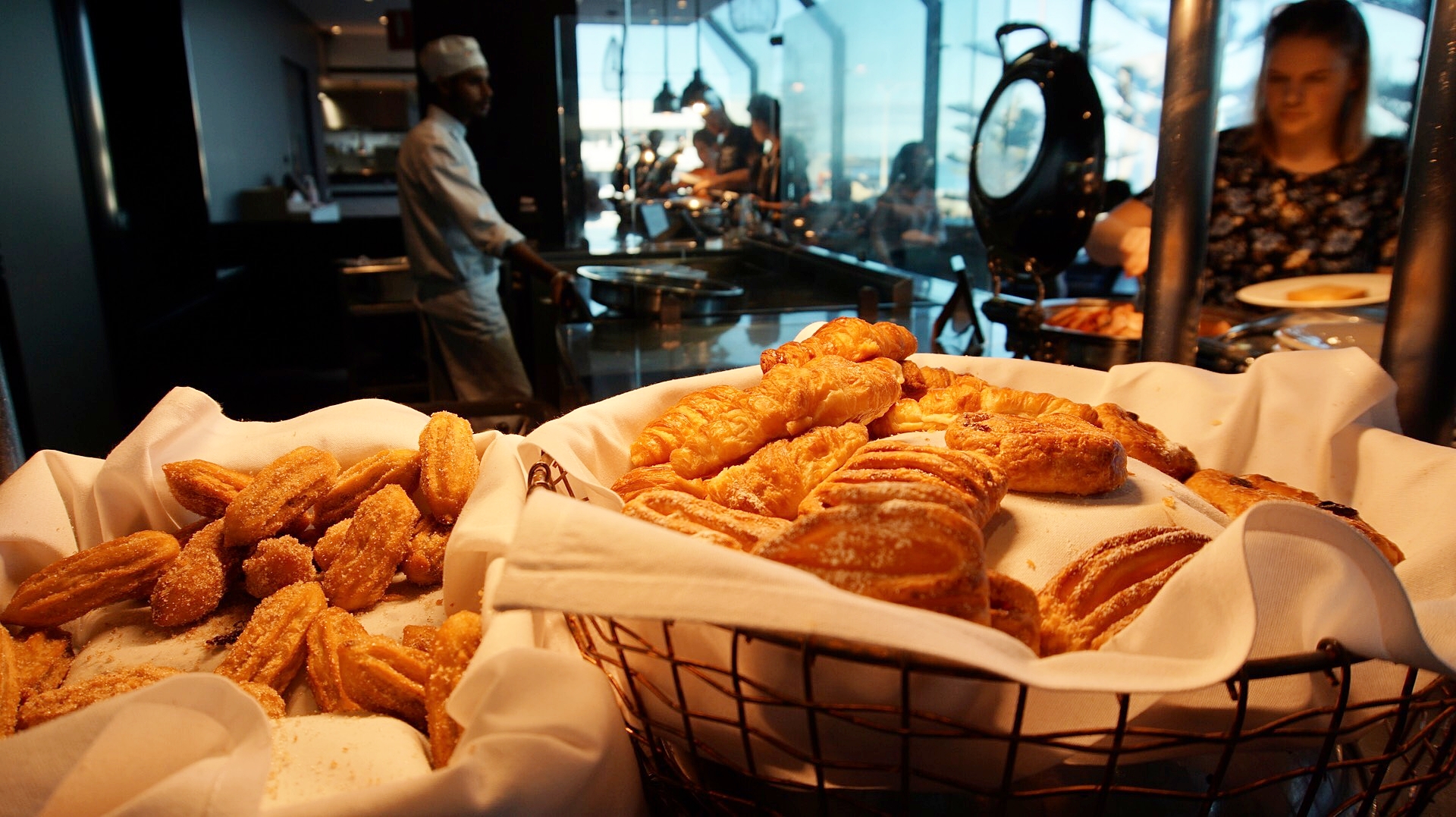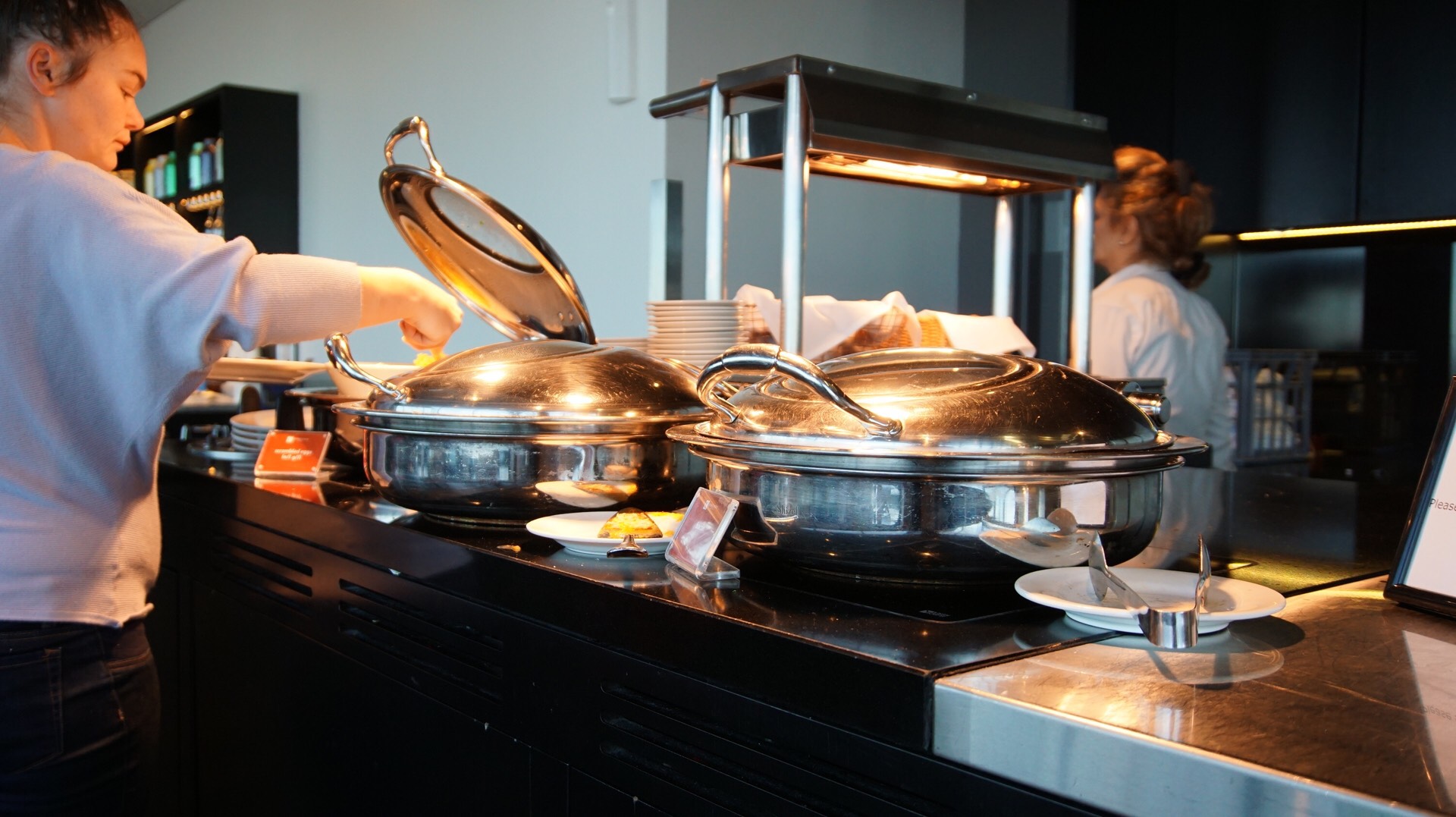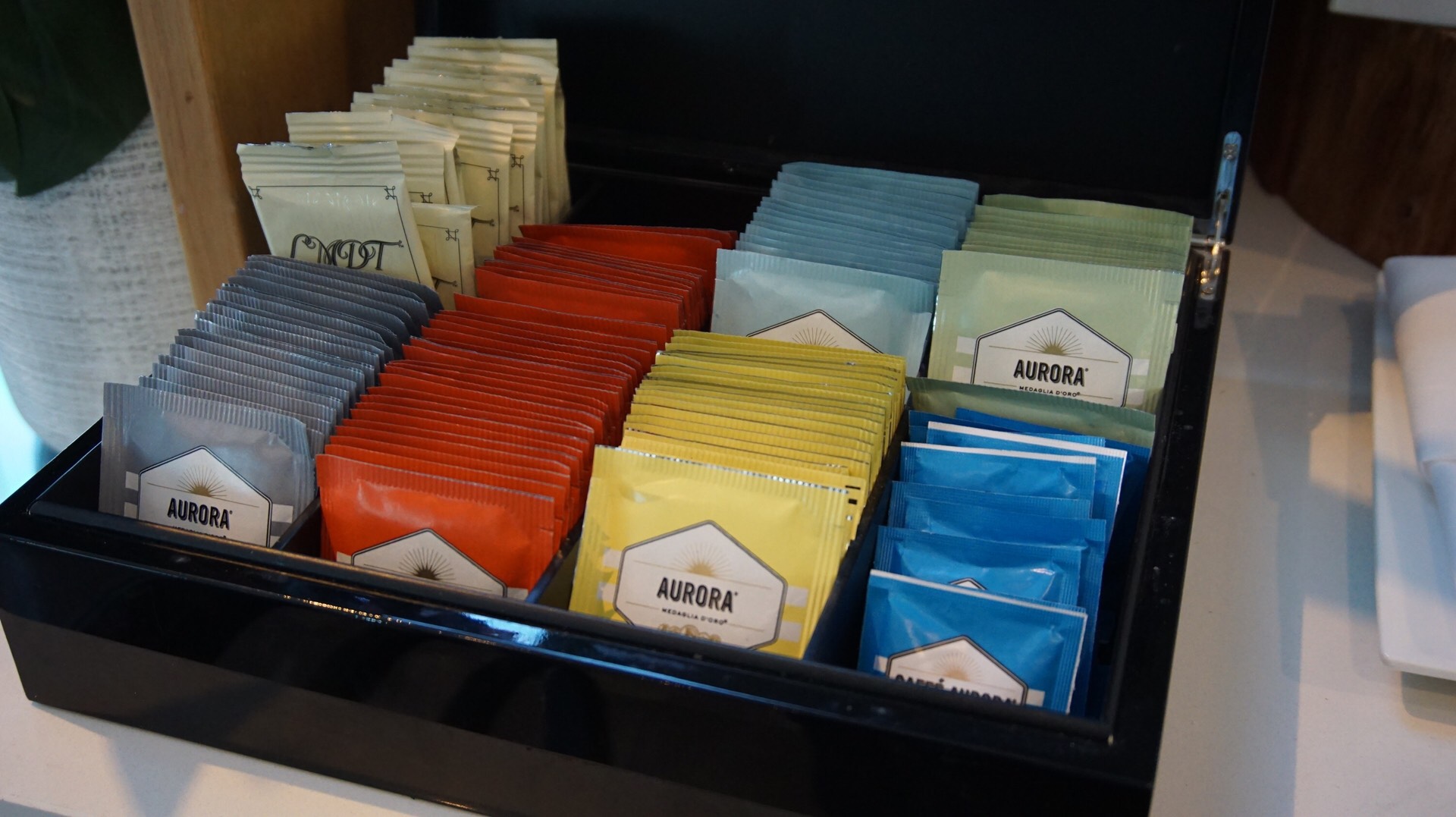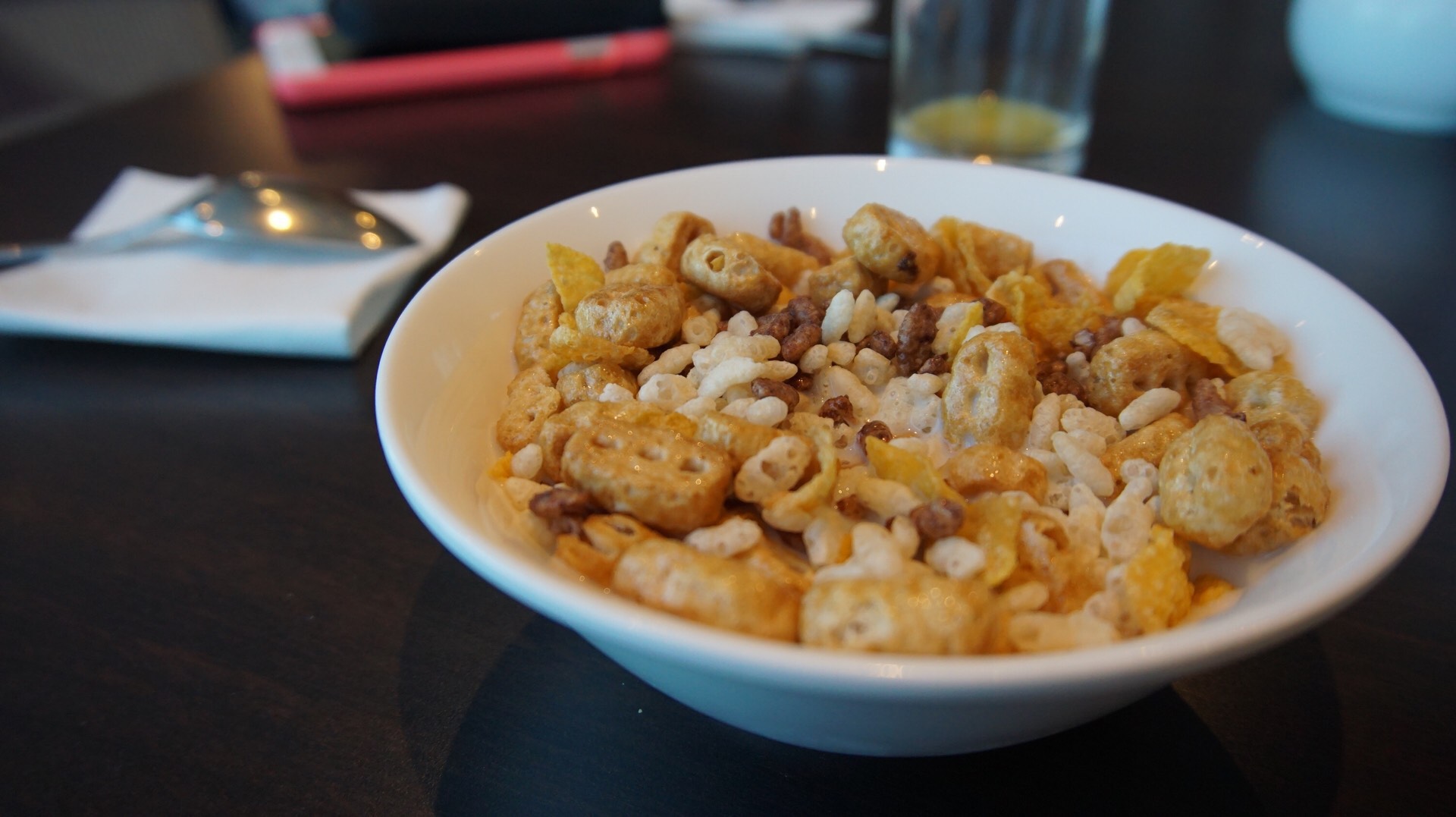 In the morning we went for the buffet at Straits Cafe. You can opt for continental buffet only for $20 per person or all buffet which gives you access to the hot food stations for $29. We opted for the latter and everything was tasty. I loved the Danish pastries that they served there too. We sat next to the busy kitchen and watched how rushed the buffet in the morning could be.
Hotel Facilities
There are a lot of facilities available at the hotel such as clean gym, functioning ATM, coin operated washing machine, cascade pool with heated water and kids games room that was filled with cool arcade games.
In the morning, we went to the famous Observation Deck at Level 24 which was open to the hotel guests. The view was stunning.
Parking
We drove around the block to find a parking spot for the Rendezvous Hotel. We found the paid parking spot next to the hotel lobby entrance at Westcoast Hwy. Matisse Beach Club has another entry point to the parking area. Our hotel receptionist validated the parking ticket for $15 per night. You can re-enter and exit many times you like afterward.
Hubby and I had a great time during our staycation at Rendezvous Hotel Scarborough. Every staff was amiable from the time we checked in until the end of our stay. Our room was spotless, and we enjoyed our food from Straits Cafe. The hotel was very near to Coles and various eateries, and we wake up feeling refreshed. Now I'm looking forward to another staycation that I can do around Perth!
Written in collaboration with TFE Hotels