Discover 5 Stalls to Eat From at the Biggest Market
Twilight Hawkers Market is the biggest outdoor night market in Perth, an event that is not to be missed. It usually runs every Friday night from the end of winter to the start of autumn. Located at Forrest Chase, it's a great time for family and friends to gather during the balmy night.
TWILIGHT HAWKERS MARKET FOOD
Being a multicultural city, it is very encouraging to see that Twilight Hawkers Market really puts the spotlight on food from different countries. Most of the stalls will have access to an EFT machine, but still prepare some cash just in case they don't. Here are five options that we really loved during our visit:
SUPPA CLUB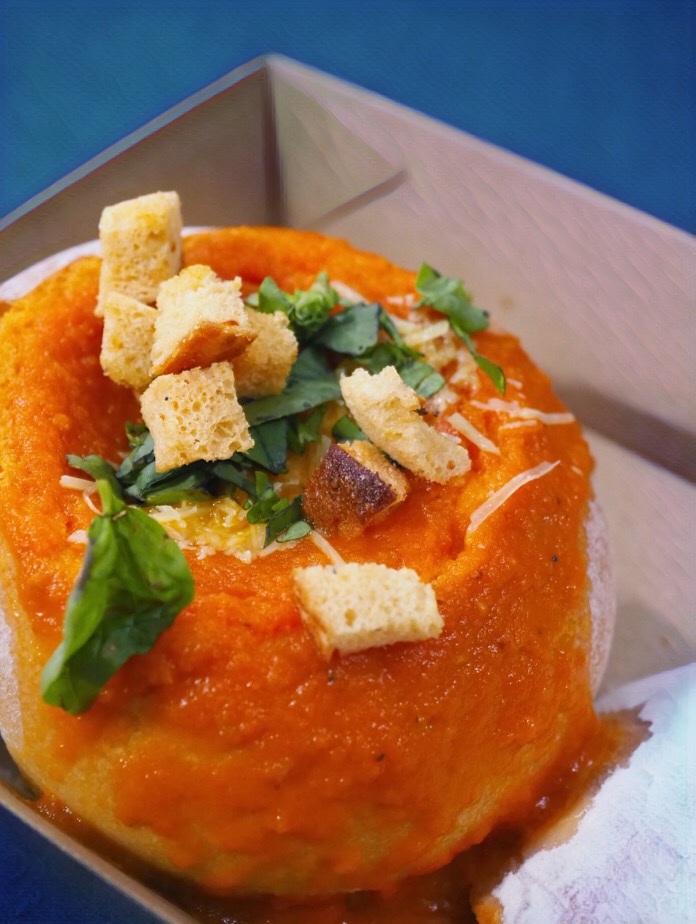 A few years ago, I found Suppa Club at a local farmer's market. Ever since then, I've been keeping up with their journey. It was so good to see their stall at the Twilight Hawkers Market. I was torn between having to choose between my usual Pumpkin and Coconut Soup and the delicious Tomato Soup. I opted for the latter, and it was really refreshing. The soup was a bit tangy, which made it perfect for the warm night. You can also get some takeaway soups in a jar that can be easily reheated at home.
CARIOCAS BRAZILIAN BBQ
I am always on a lookout for a Brazilian place that sells feijoada and good churrasco (grilled meat), and because of that I got intrigued by the food selection that Cariocas offers. Hailing all the way from Rio, Cariocas always has a mini Christ the Redeemer figurine at their stall. I was really keen to try one of their dishes after spotting a can of Guarana, a well-loved drink made from the fruit from Amazonian Rainforest.
I ordered a plate of their churrasco that comes with Calabresa (cured spicy sausage), sliced picanha (beef rump cap), garlic bread, and farofa (bacon and roasted cassava flour). If you're looking for a meaty food intake, don't miss out in trying the Cariocas. After all, Brazil is famous for its churrasco!
EL ALEMAN LOCO
Papas Locas (GF) is a must try from El Aleman Loco. El Aleman Loco offers a fusion of German and Spanish food. At the helm of El Aleman Loco, there's Marco, who grew up in Germany and Tenerife before he moved to Perth. Ever since its conception, Marco is constantly doing a lot of research to improve his Papas Locas.
His version of Papas Locas is a combination of seasoned fries, smoked bacon, delicious German sausage, chipotle, and tomato sauce, and lightly seared on top. El Aleman Loco is using local WA beef and pork sausage, natural herbs, and spices. The Gluten Free Papas Locas is a perfect comfort food, and also great for sharing between friends.
SHAKSHUKA MOROCCAN FOOD
Shakshuka Morroccan Food has almost become an institution. They've been around since forever, and well known for its hearty shakshuka. In fact, their shakshuka is a great breakfast dish at some local farmer markets as well.
Started in 2012 by Elli and Riki Kaspi, they have been around more than 10 markets in Perth area, offering delicious shakshuka with perfect poached eggs and slow roast tomatoes. There's always boxes and boxes of eggs available near the big frypan at the stall. The waiting time is not too long, and you're guaranteed a plate of deliciousness.
LILY PARIS WA
For desserts, we opted for some tartlets from Lily Paris. We got 4 for $12: lemon meringue, nutty, raspberry, and fudge tart. The lemon meringue was delicious, light, and has a bit of zest from it. I spotted rows of perfect looking canele when I was there, but unfortunately I didn't order any. Canele and palmier are two of my favourite French pastries. Using traditional recipe, Lily Paris wants to bring you a little bite of Paris on your plate.
PARKING & TRANSPORT
There are multiple parking facilities available in Perth CBD. The two closest ones are Myer CPP, which is located on the corner of Barrack and Roe St. Other nearby facilities are CPP and Wilson carpark on Pier St, CPP State Library, and CPP Cultural Centre on Roe St. Remember that you can reserve a bay or book a bay in advance to cut costs on parking fees.
If using public transport, you can easily disembark at Perth Underground or Wellington St Train Station. From there, Forrest Chase is within quick walking distance. The best place to meet up with some friends is right in front of the Visitor Information Booth at Forrest Chase, which is quite unmissable.
There are four more weeks left until the end of Twilight Hawkers Market. If you work in the CBD, it will be a perfect place to grab a bite to eat with some mates, or even to meet up with friends and family. If you don't come for a visit to experience the taste of food from different countries in one night, and soak in the ambience of the night market. There will be live music available at the market, as well as chairs and places to sit.