Side Door BBQ, Highgate (Invited)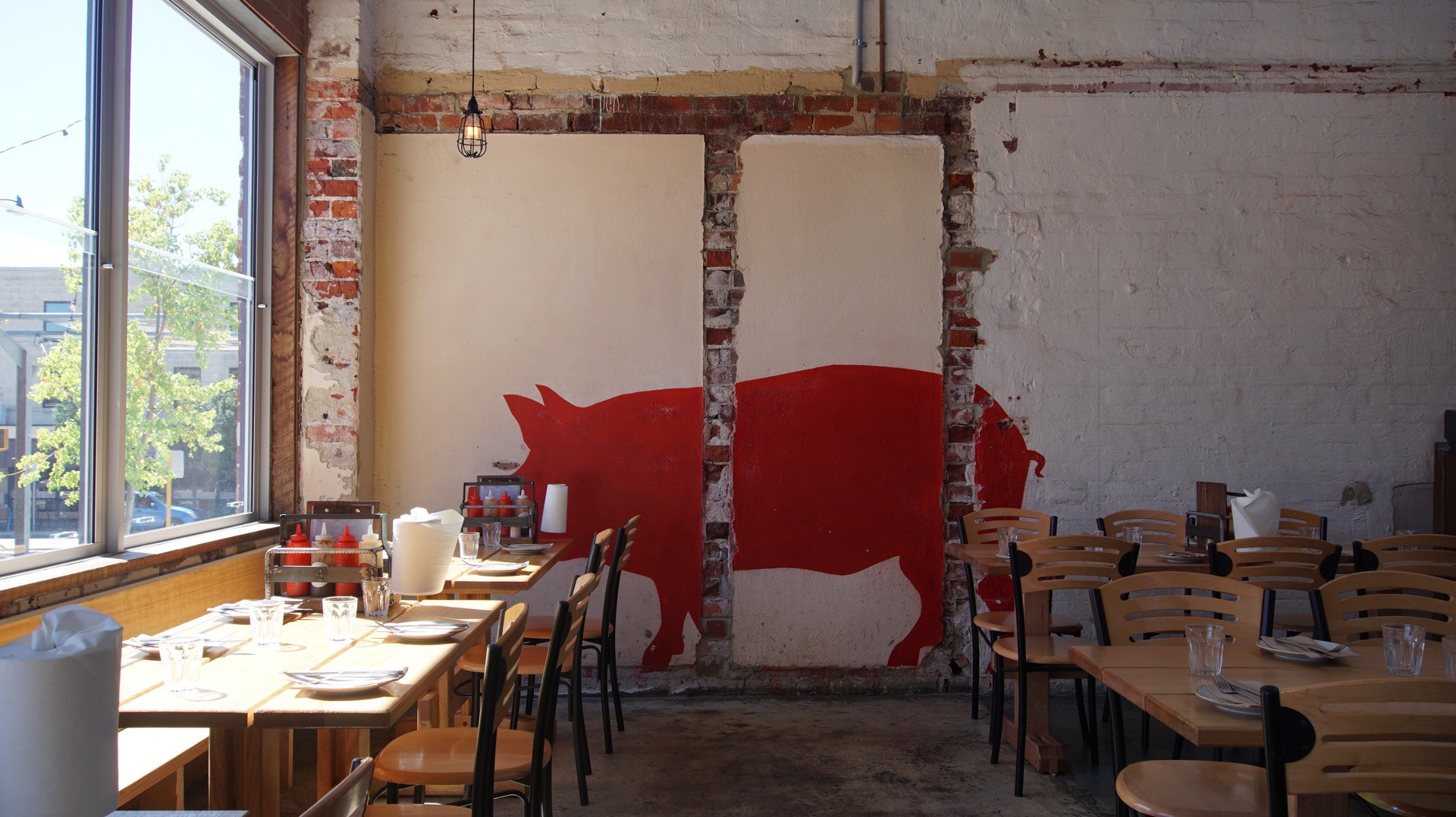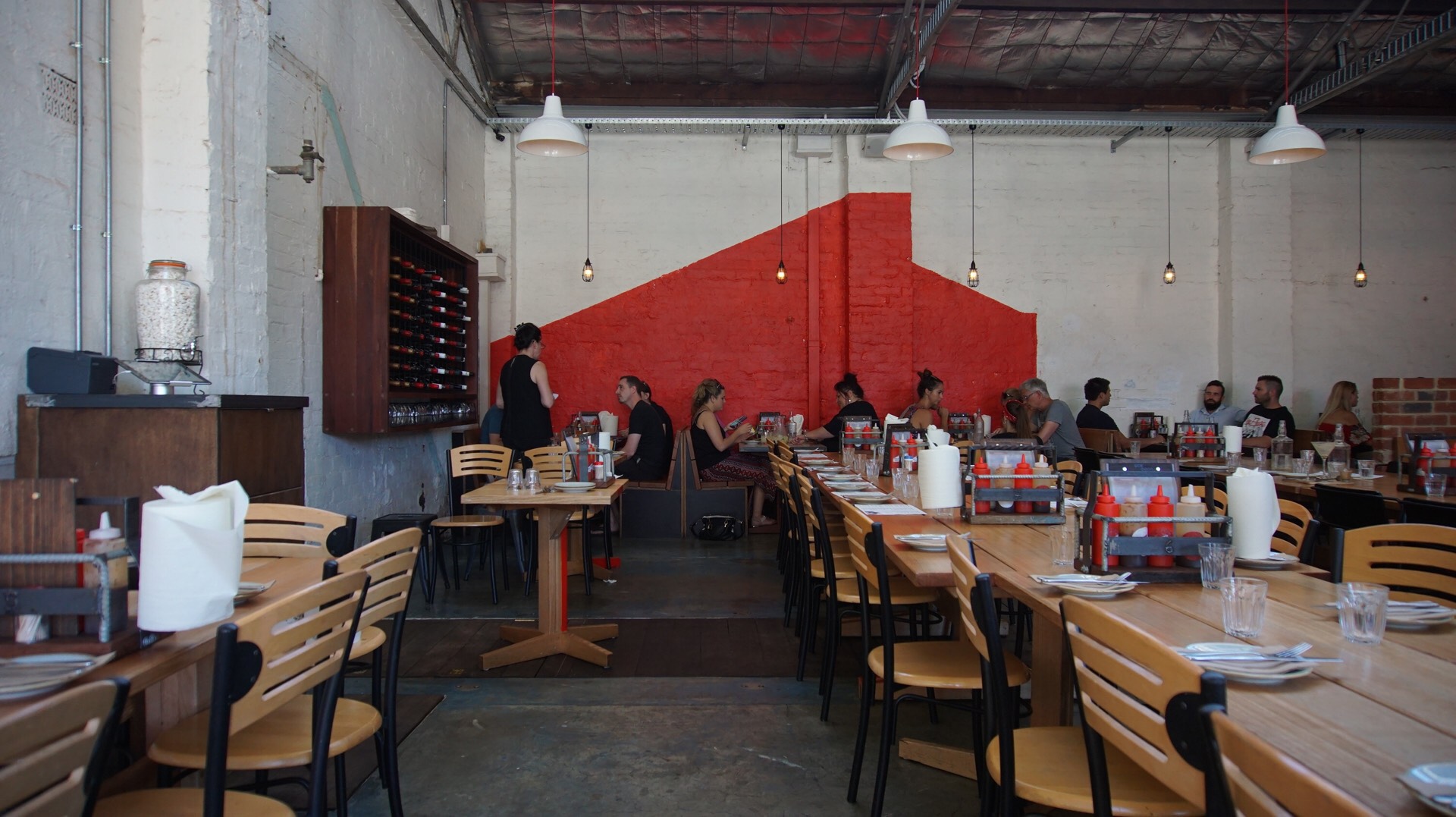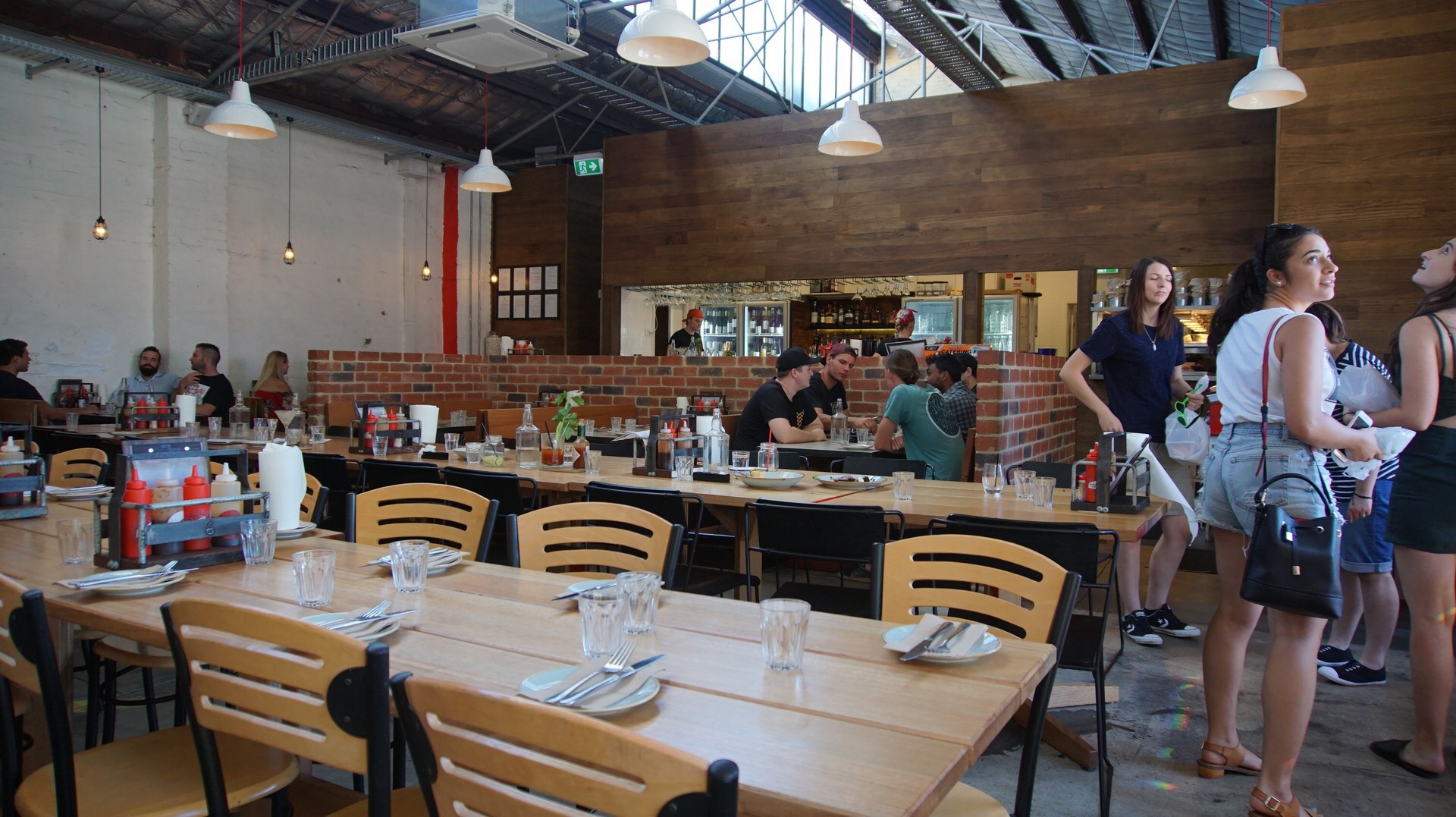 We were invited to Side Door BBQ by Rachel from Red Lips Media to try out their new brunch menu. I never been there before but my cousin raved about it especially because he's a big meat eater. Side Door BBQ is not a new player in the joint but they recently launched a new brunch menu at the restaurant. I didn't know what to expect but I definitely thought Side Door BBQ had a really good price point.
The SDB Chilli Dog that costs $16 was a good example of a competitive price point. I honestly didn't expect my order to be a giant dog. My order came with a side of fries and it was really enjoyable. The spicy and cheesy sausage was topped with chilli con carne which was then topped with melted cheese. I was so happy that the cheese didn't take away all the heat. In fact it was quite spicy and I loved the burnt taste to the beans.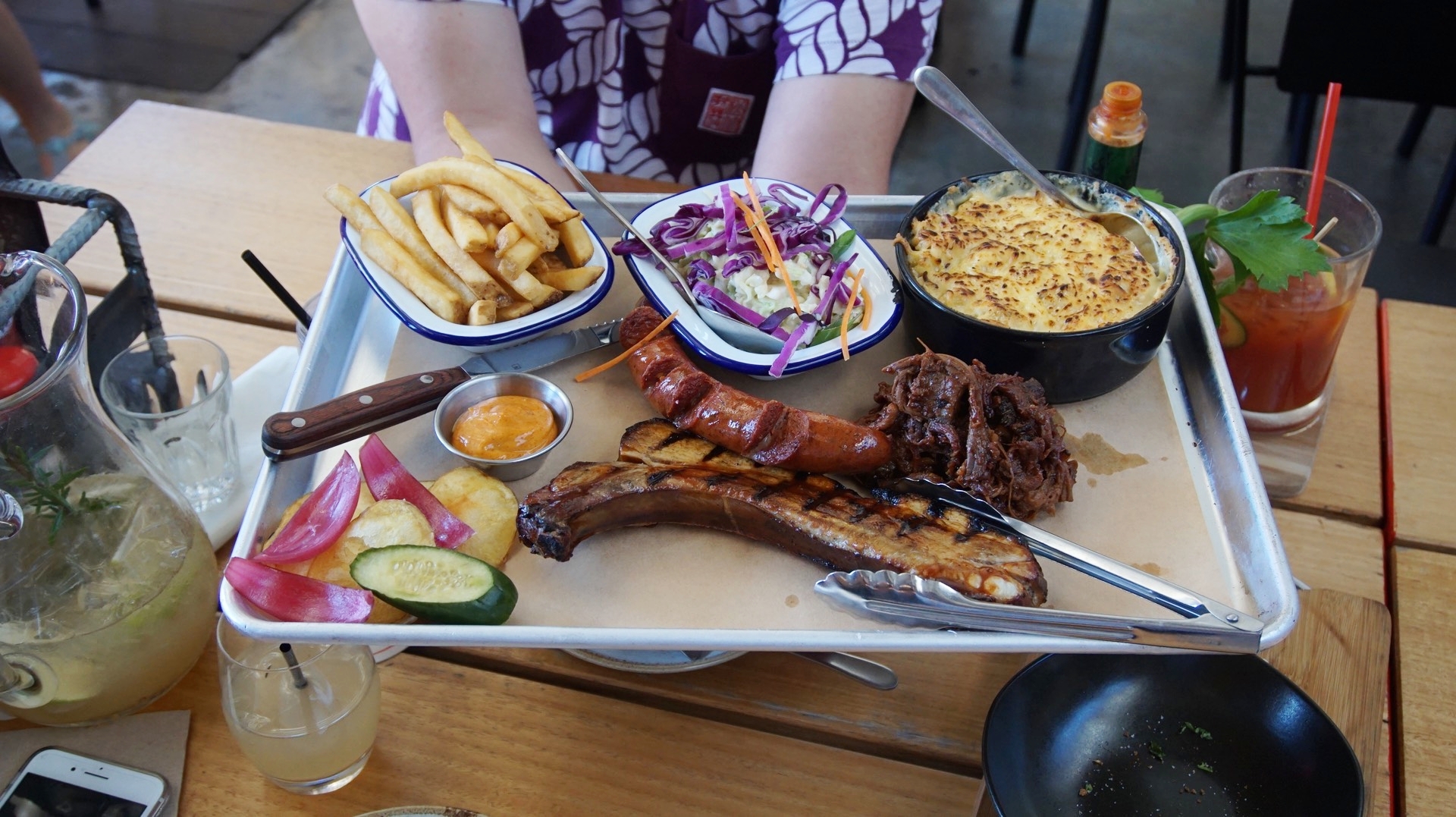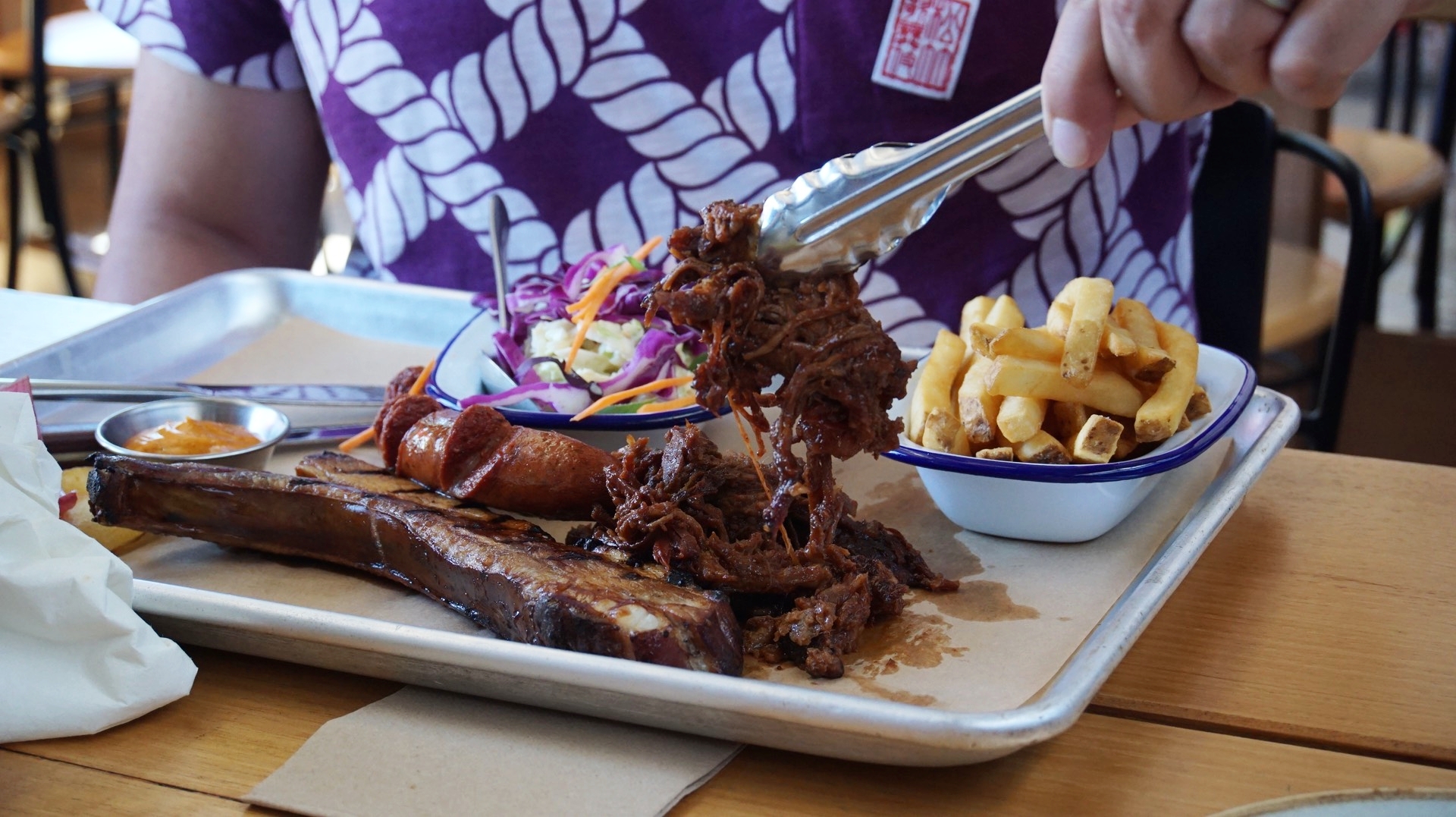 Hubby ordered a platter for one and even he was shocked when he saw how much food he had on his platter. His platter came with 1 pork rib, chilli and cheese sausage, pulled brisket, coleslaw and fries...! I really loved the taste of the smoky and stringy pulled brisket. The brisket can be purchased by itself for $11 and definitely will make a great filling for sandwich. Now I understand why the owner of Side Door BBQ put this dish into his daily staple food. The single platter goes for about $45.
Ness from Perthfoodiegirls ordered the beef short rib. This $30 slab of meat was tender, juicy and the portion was so generous. She couldn't finish it all so she decided to have it as take away for dinner. The beef short rib would be such a great comfort food for the coming winter.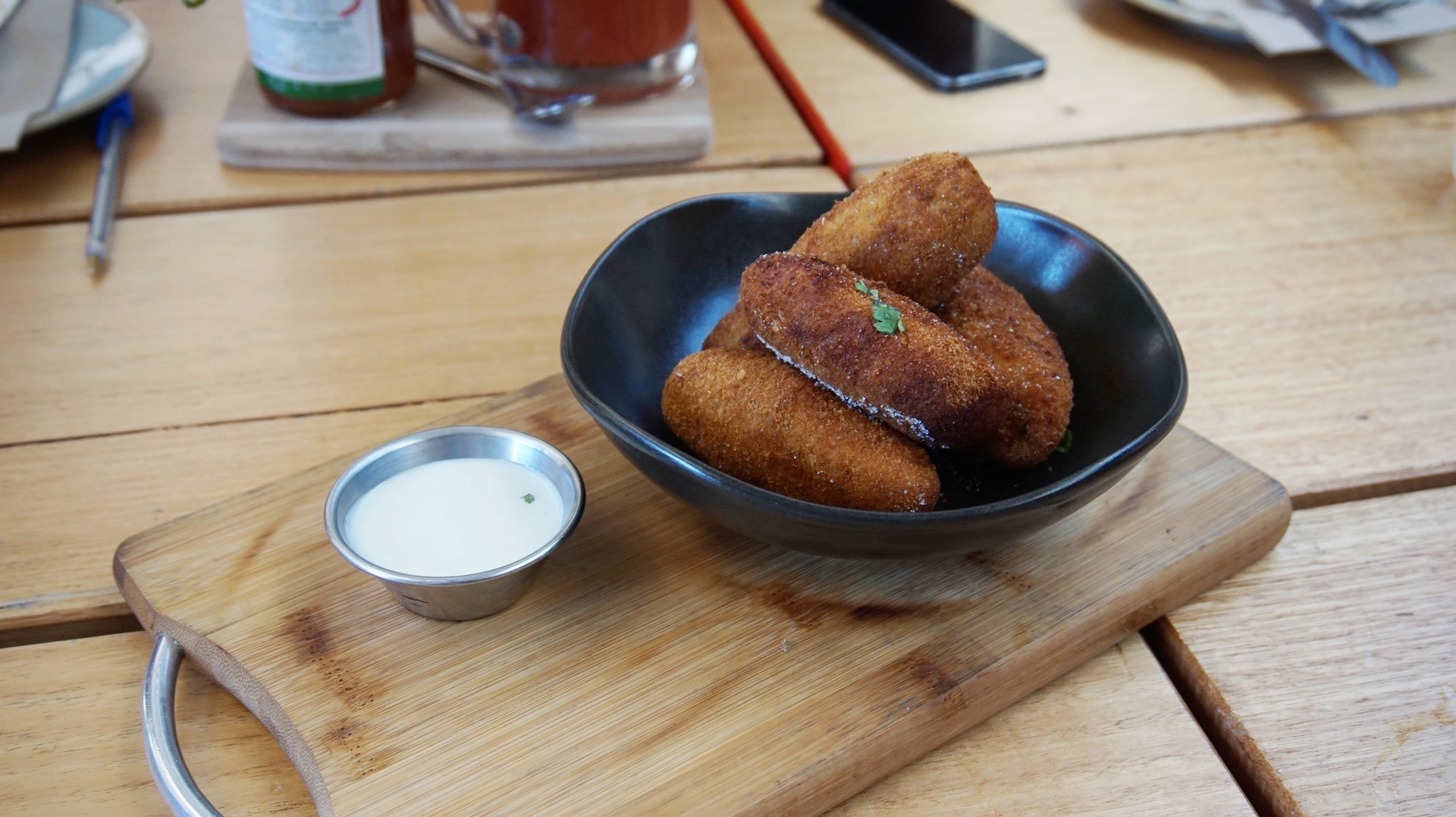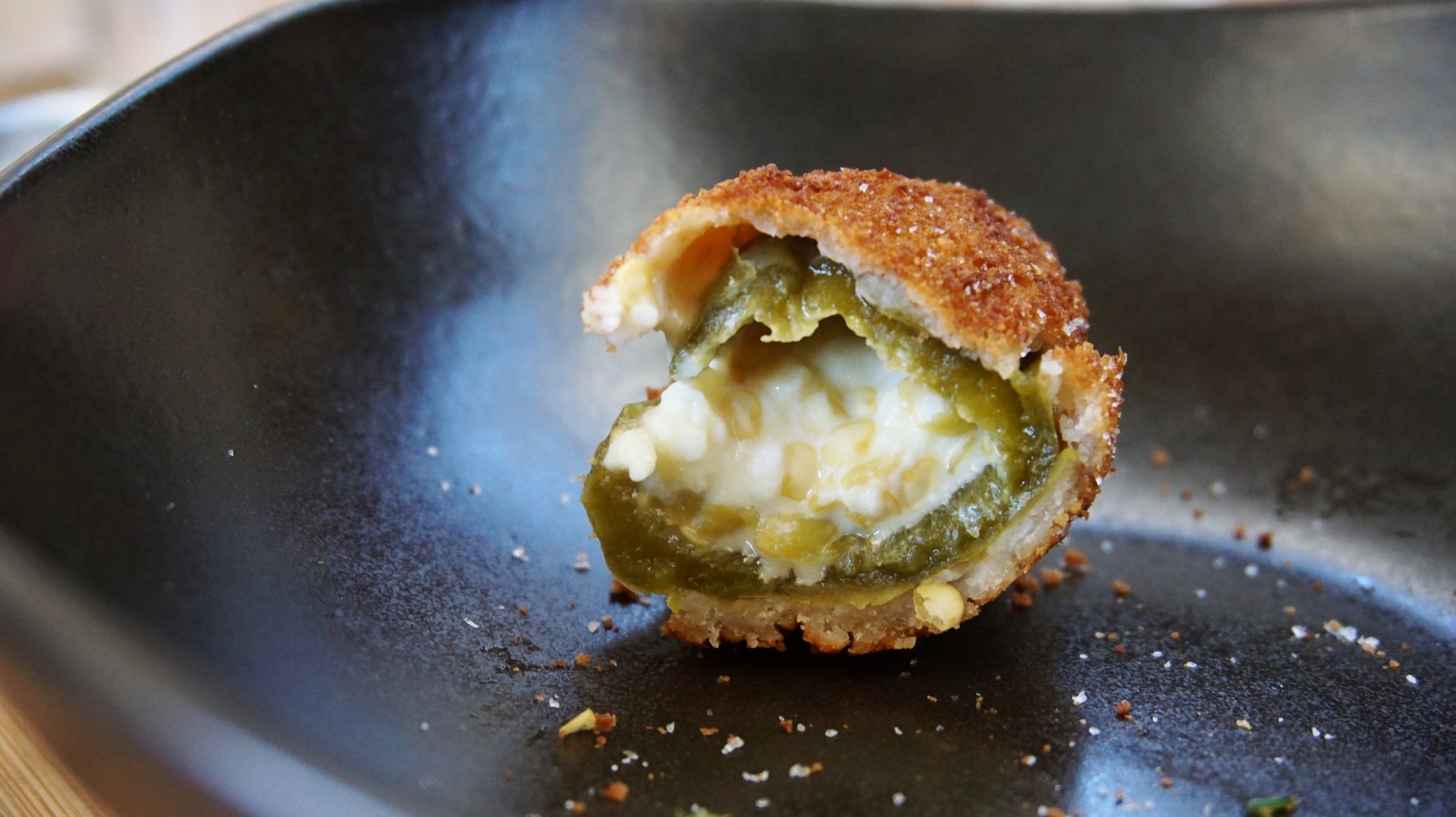 The Jalapeno Poppers packed a lot of heat inside the crispy shell. I had to cut one up just to see the amount of seeds that it had! This side dish burnt some people's tongues off that morning. If you're a keen chilli eater then you need to add this dish to your order.
I always had a soft spot for Mac n Cheese so I asked Hubby to add a side dish to his order. The mac n cheese didn't disappoint. It was creamy but the macaroni wasn't too soft. It was a good portion for side dish and definitely shareable in a group setting.
Another amazing side was the pork belly lollipops that came in 5 bite sized pieces. It was really tender and glazed very well. We could go for another bowl easily.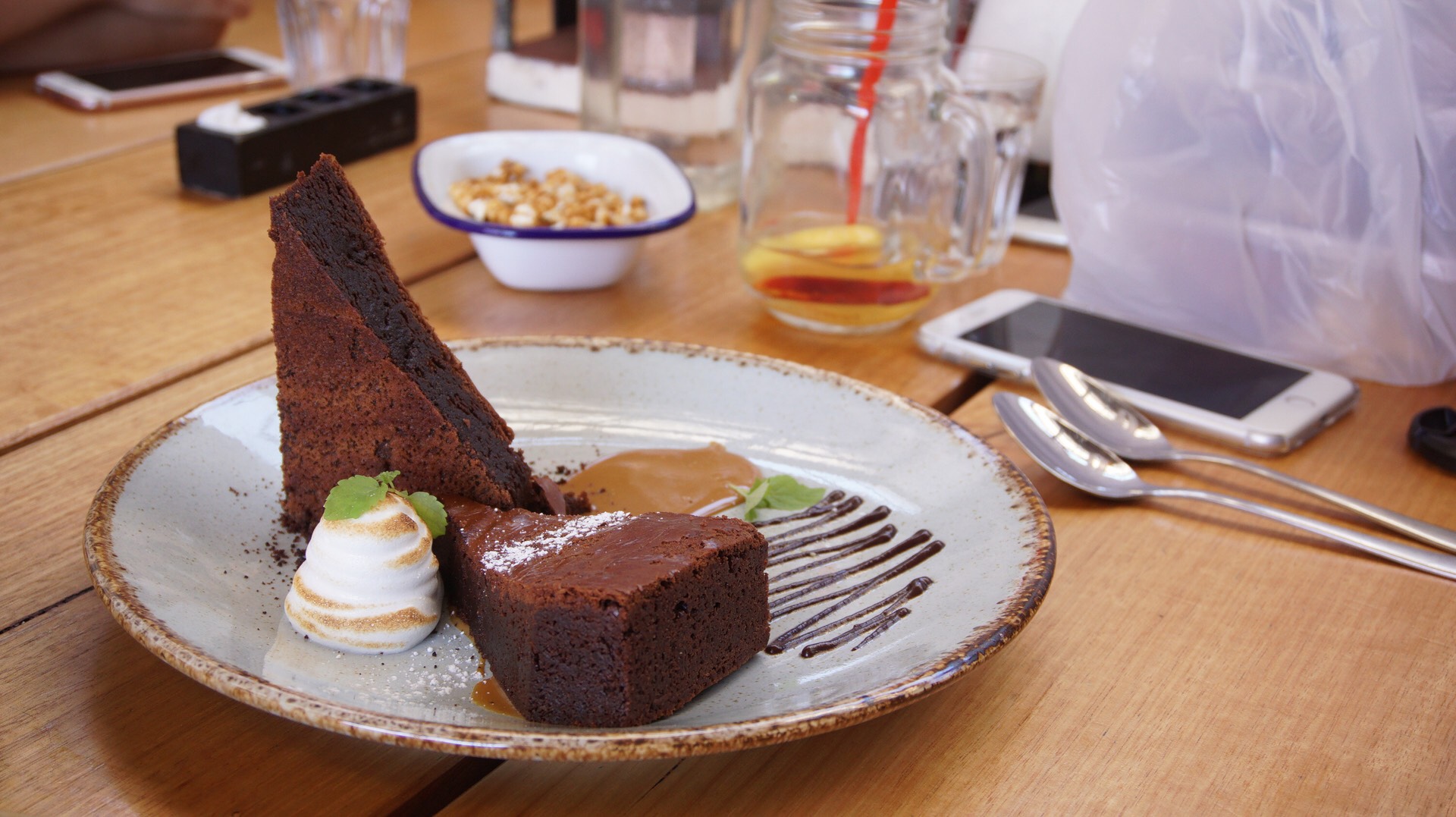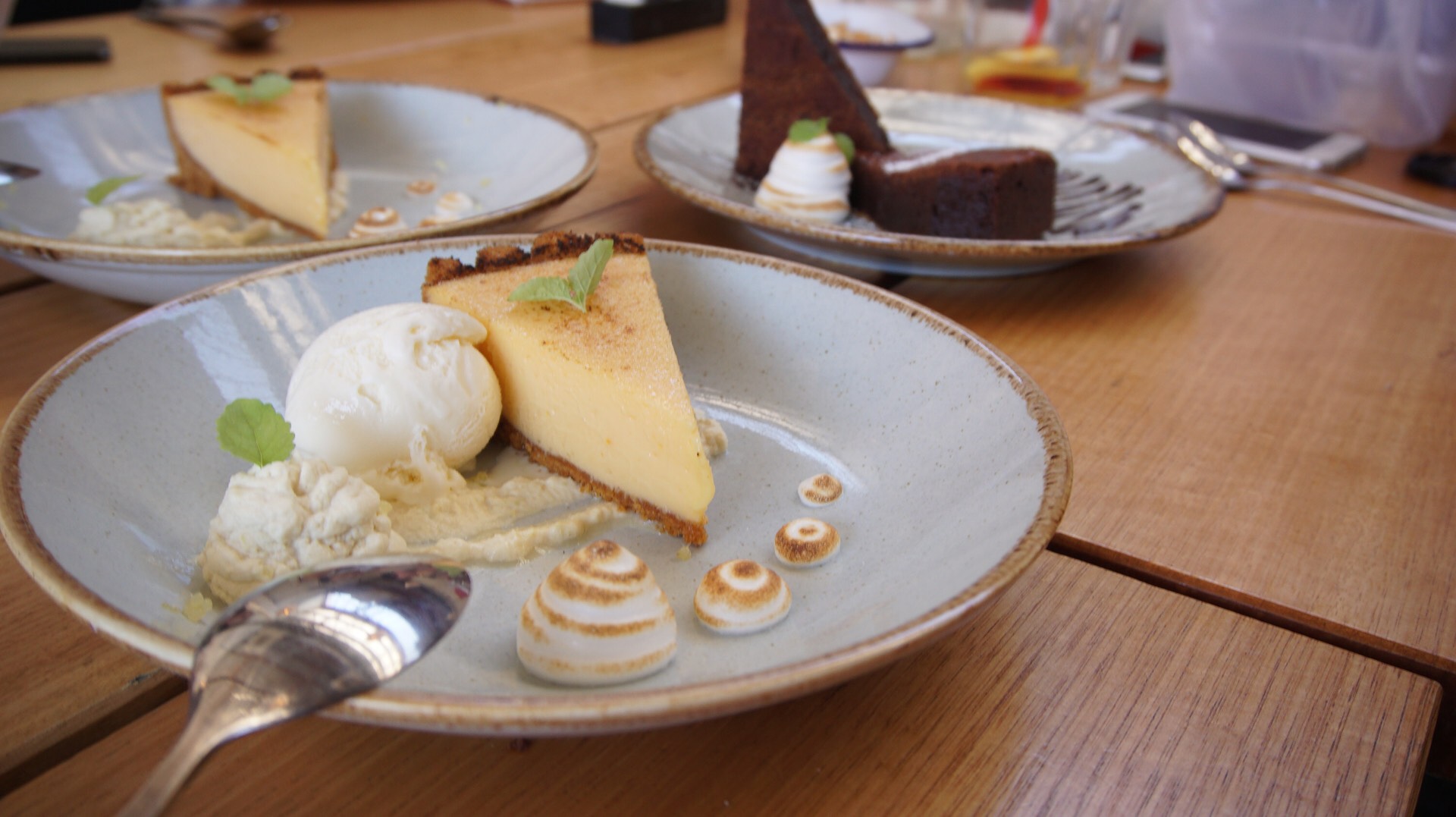 We ended our breakfast with desserts: Key Lime Pie and Chocolate Brownies. If there was a battle between the two, the winner would be the Key Lime Pie that came with perfect biscuit base, especially since it was very light and refreshing. The Key Lime Pie wasn't too sweet and had a bit of tart-ness to it.
Not only Side Door BBQ provided us with great food, they have quite a variety of selection in the drinks department from cold tea, milkshake, alcoholic and non-alcoholic cocktails.
We really enjoyed our brunch at Side Door BBQ and definitely can see large groups of friends and family sharing their meals at this place. The price was very competitive and the flavour of the Southern barbecue was definitely enticing.