Saturday Brunch at Tiisch (Invited)
When Tiisch first opened back in May 2016, I was so excited to try all of the dishes that they had on offer. Unfortunately they only opened from Monday to Friday. It wasn't until around two weeks ago that they announced that they will be opened for Saturday trading. I told Hubby about it and decided on a date to visit them. As usual, we dragged Jeremy along to make it a bit merrier. I felt like I adopted him for life.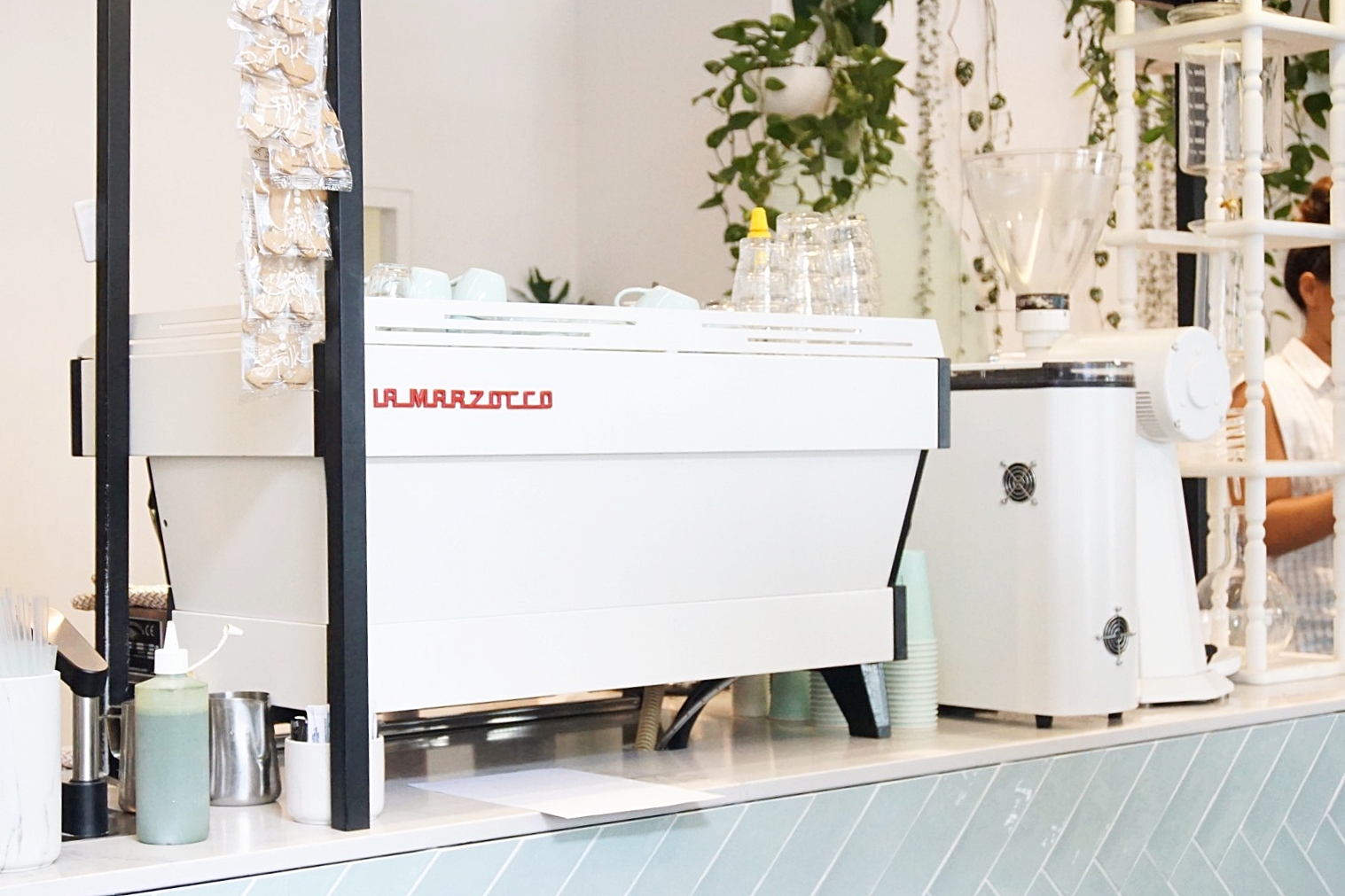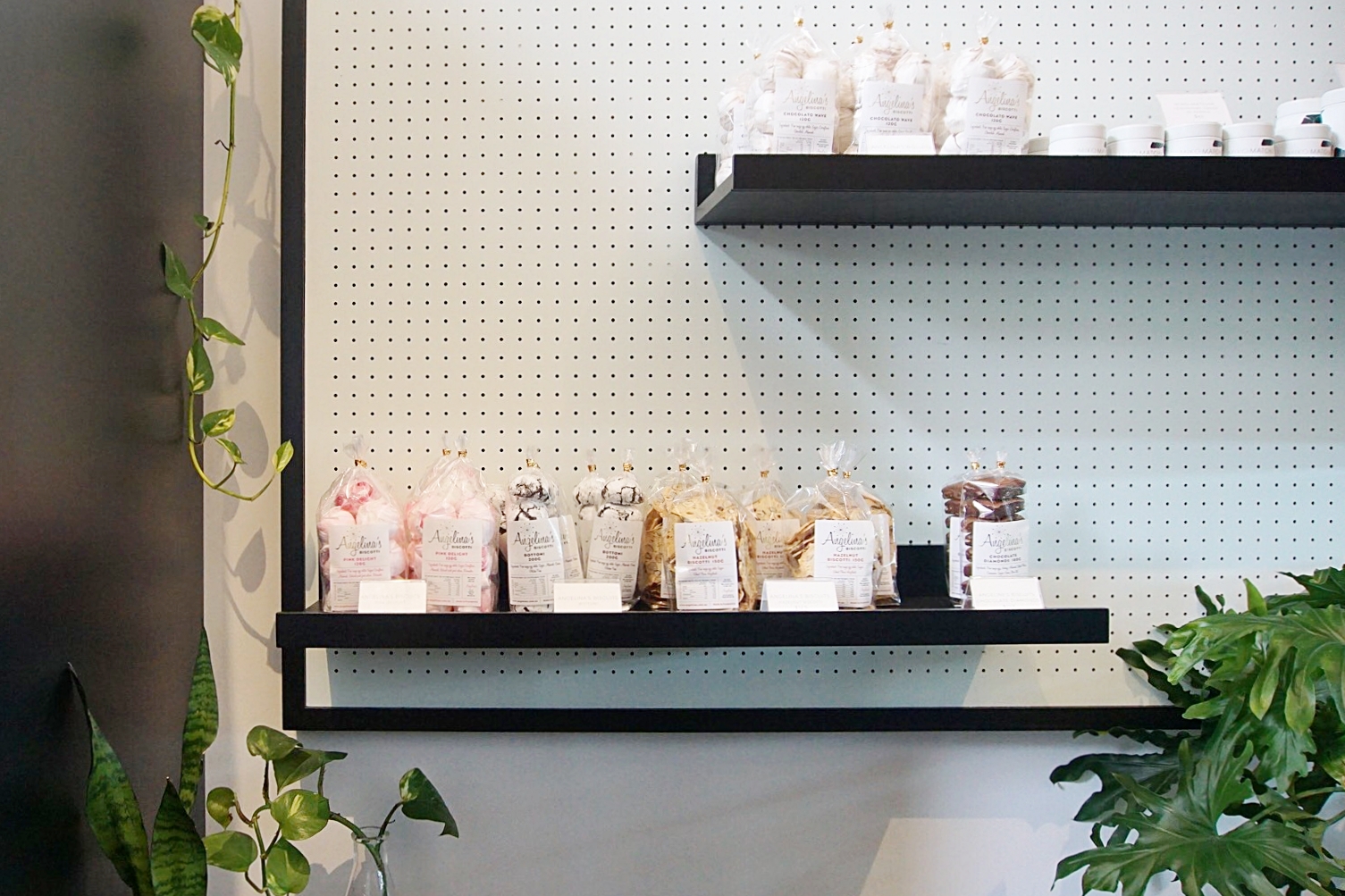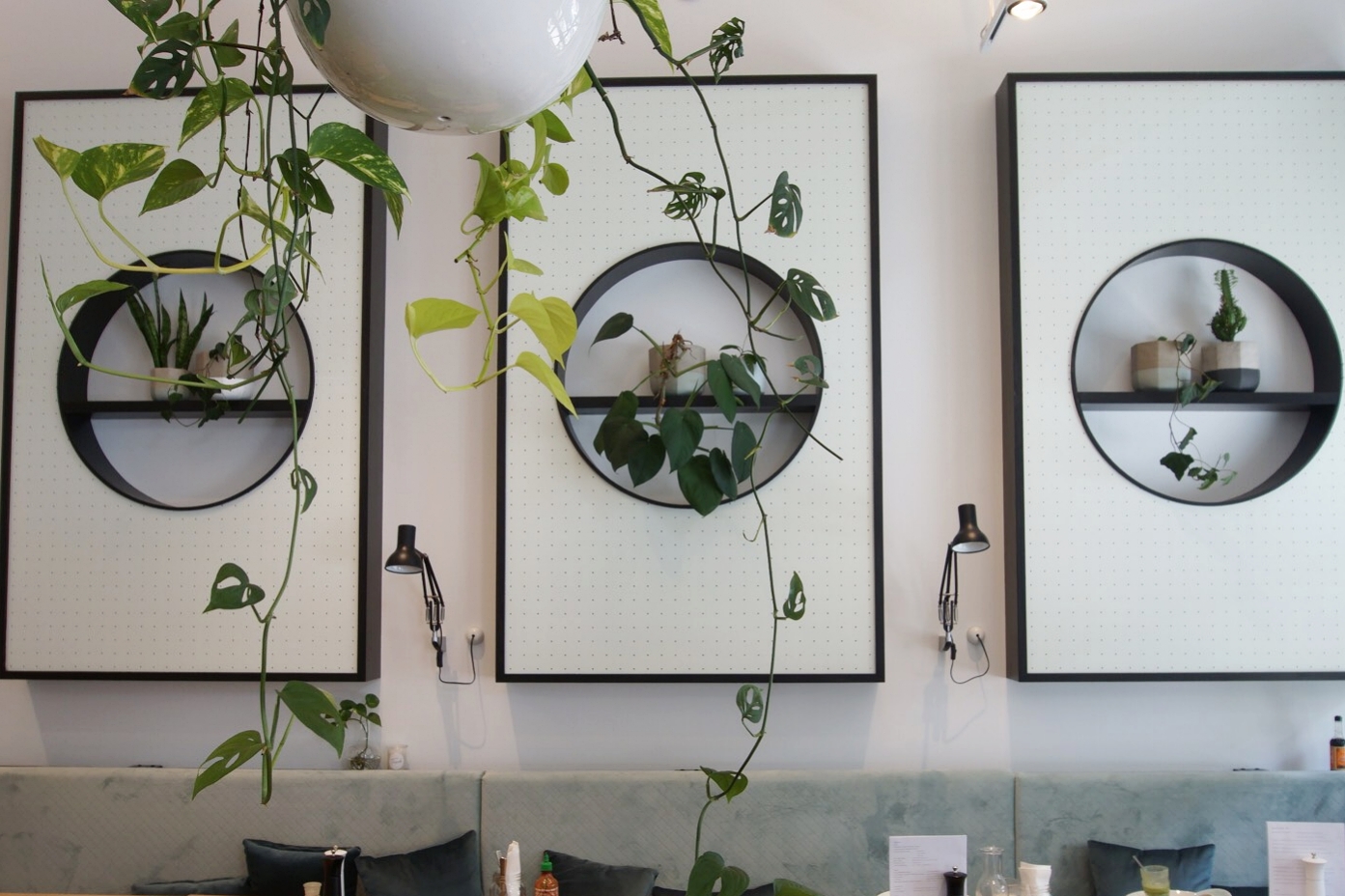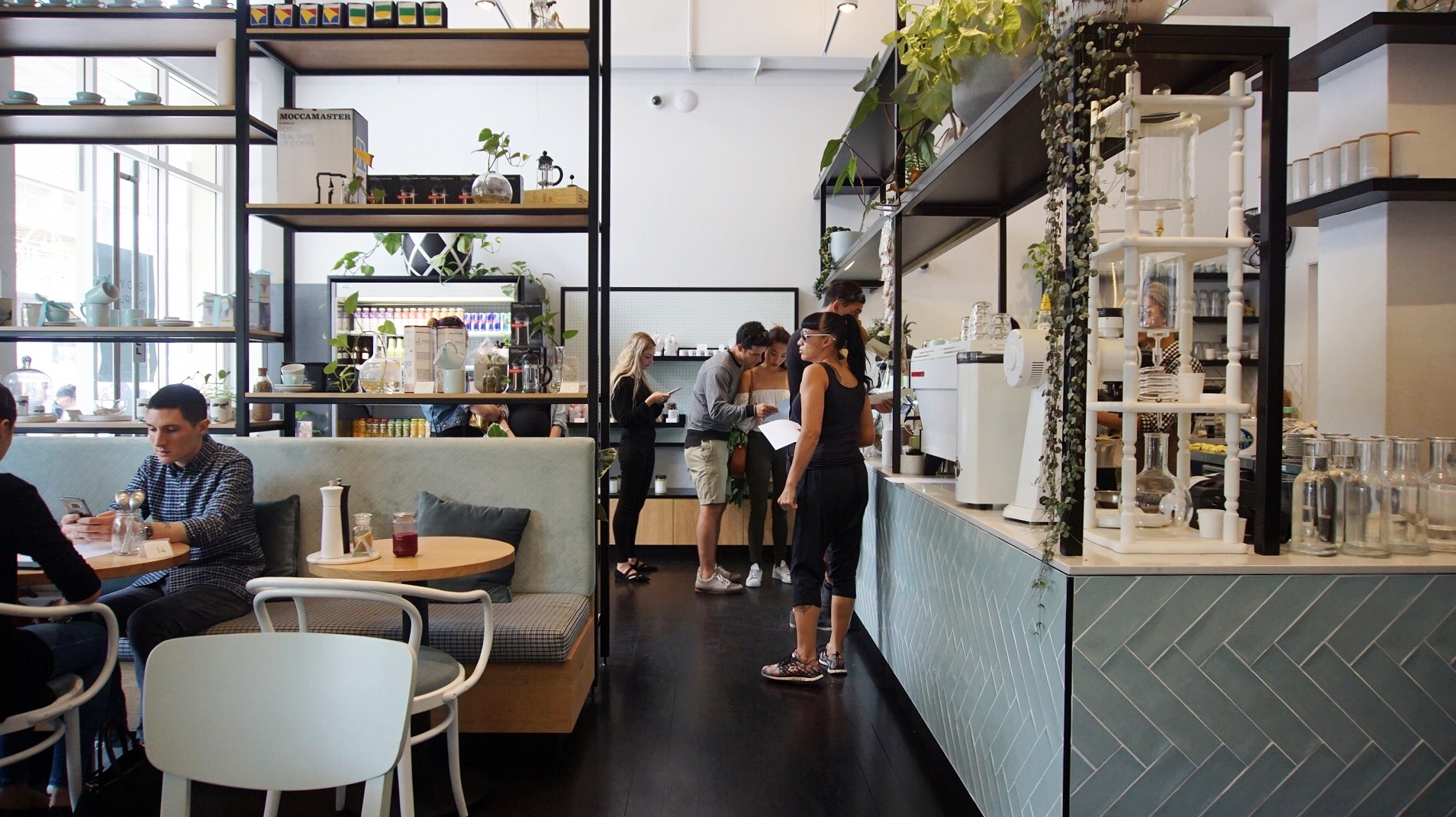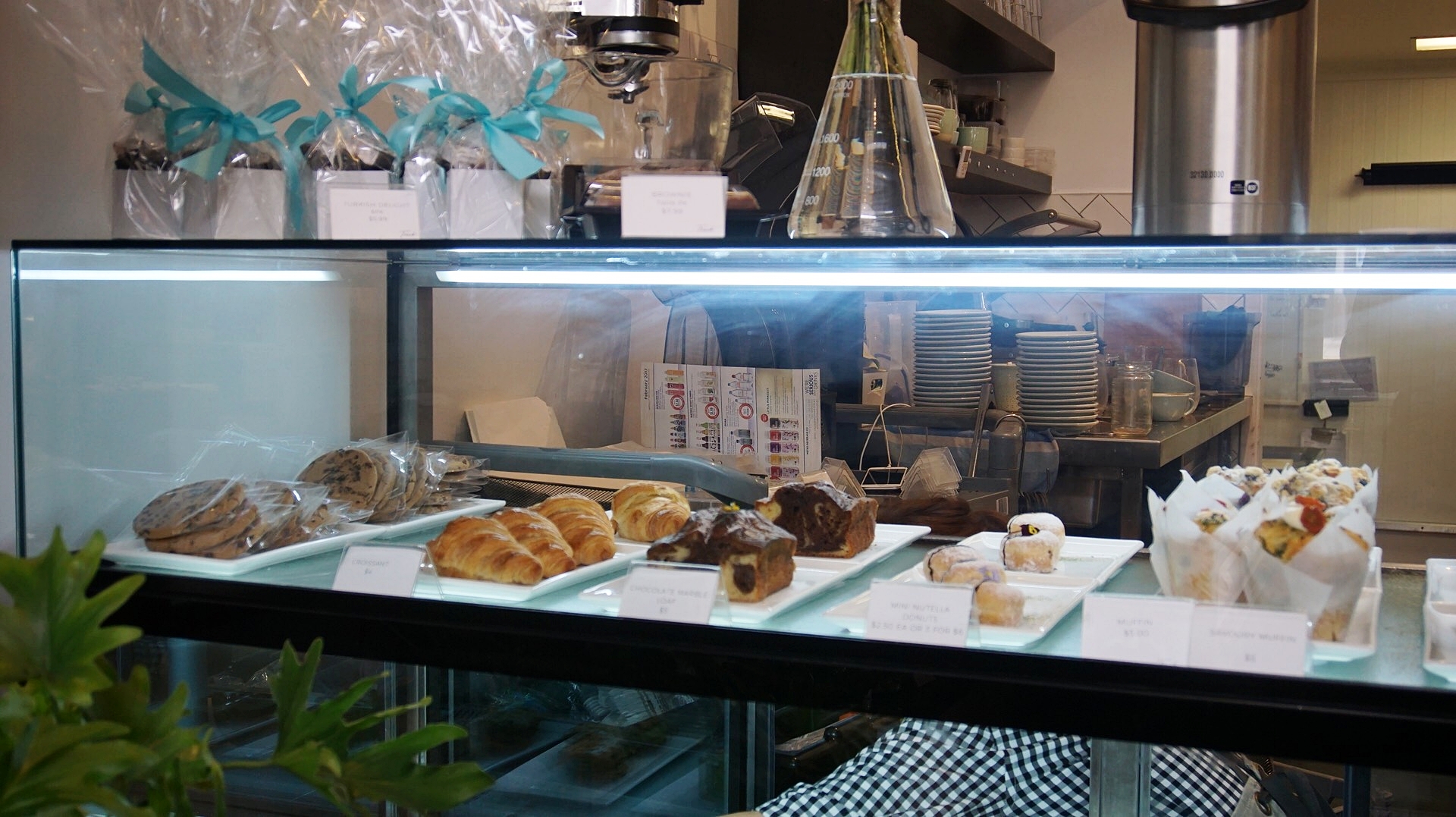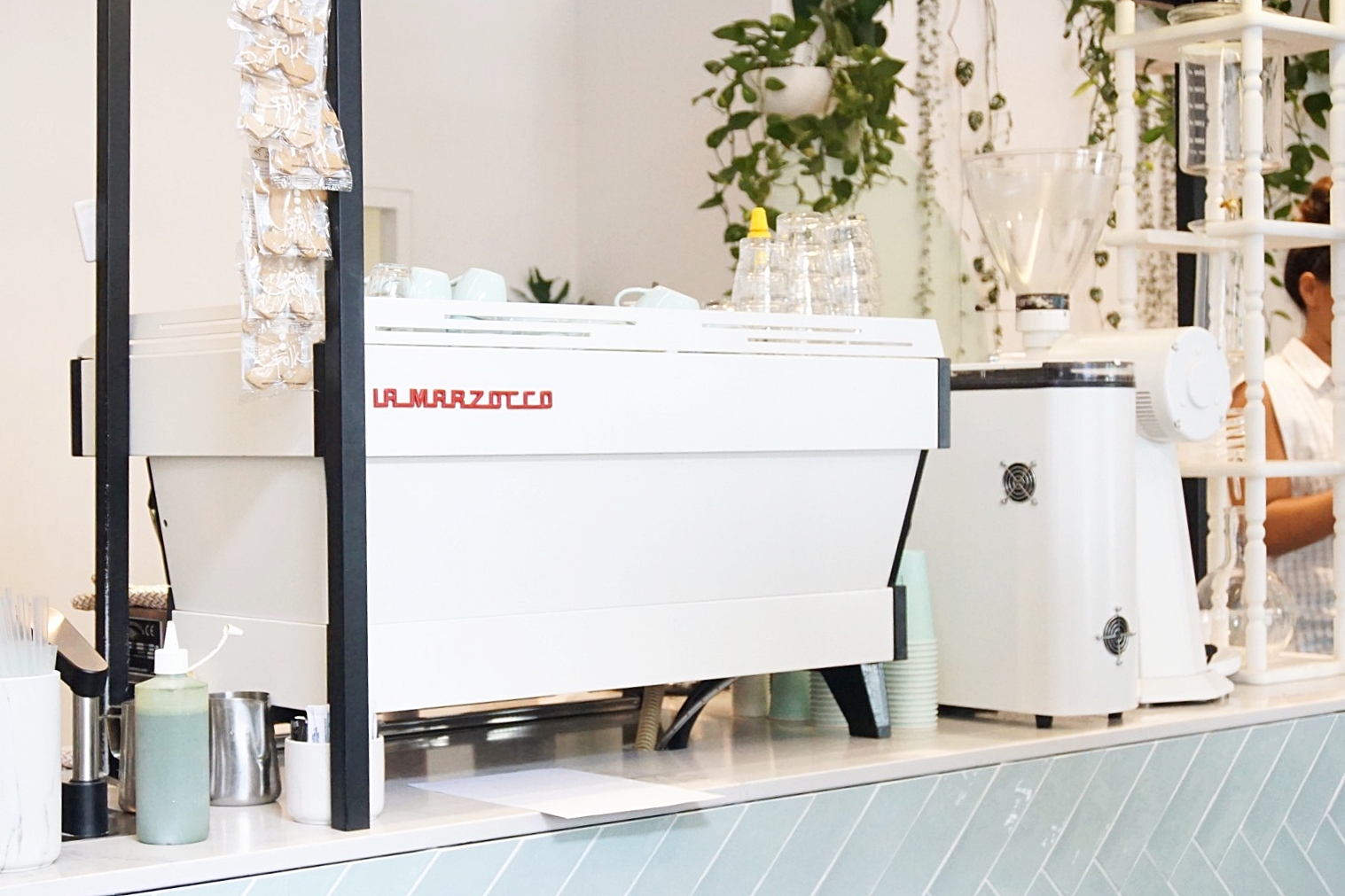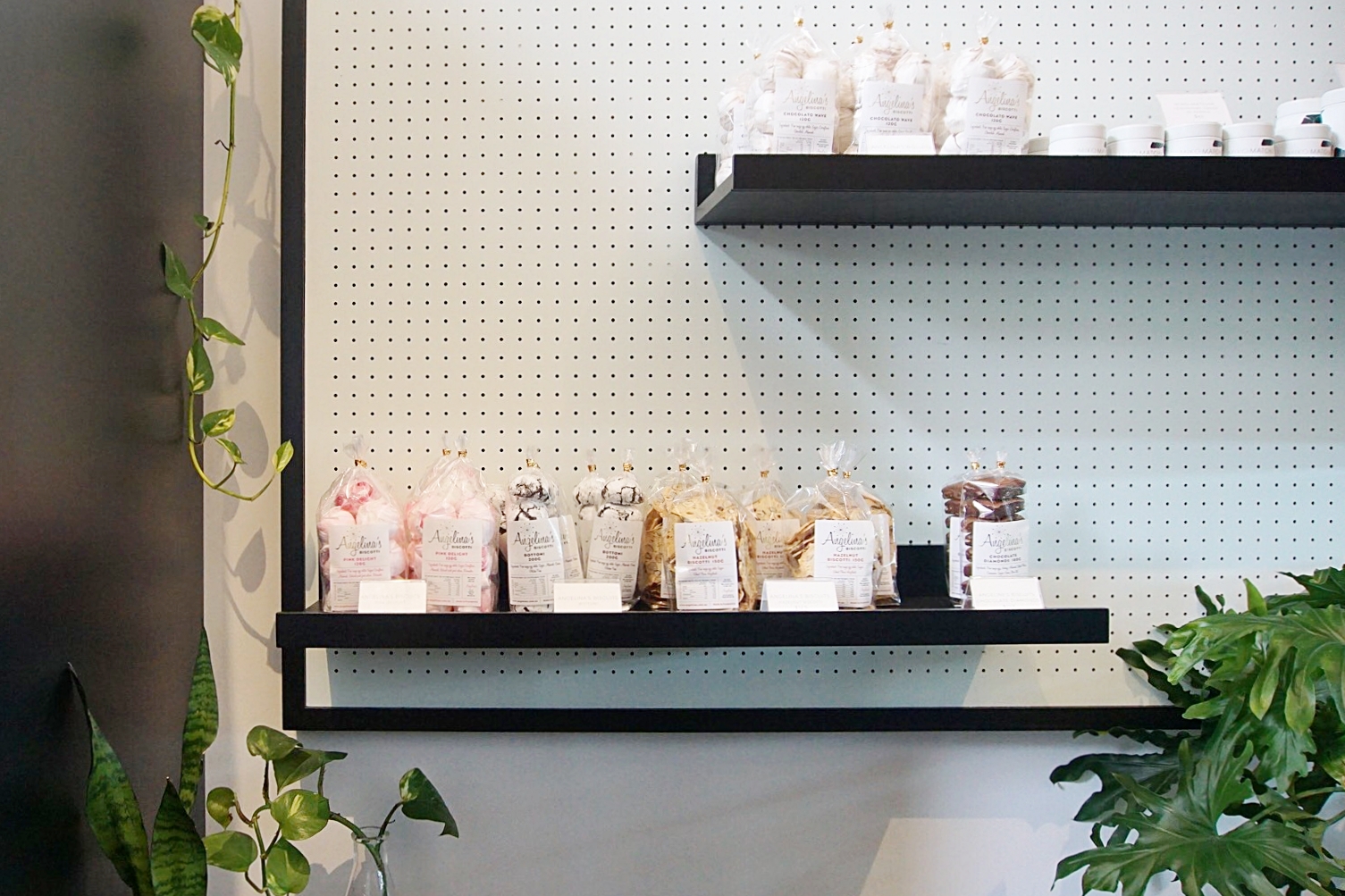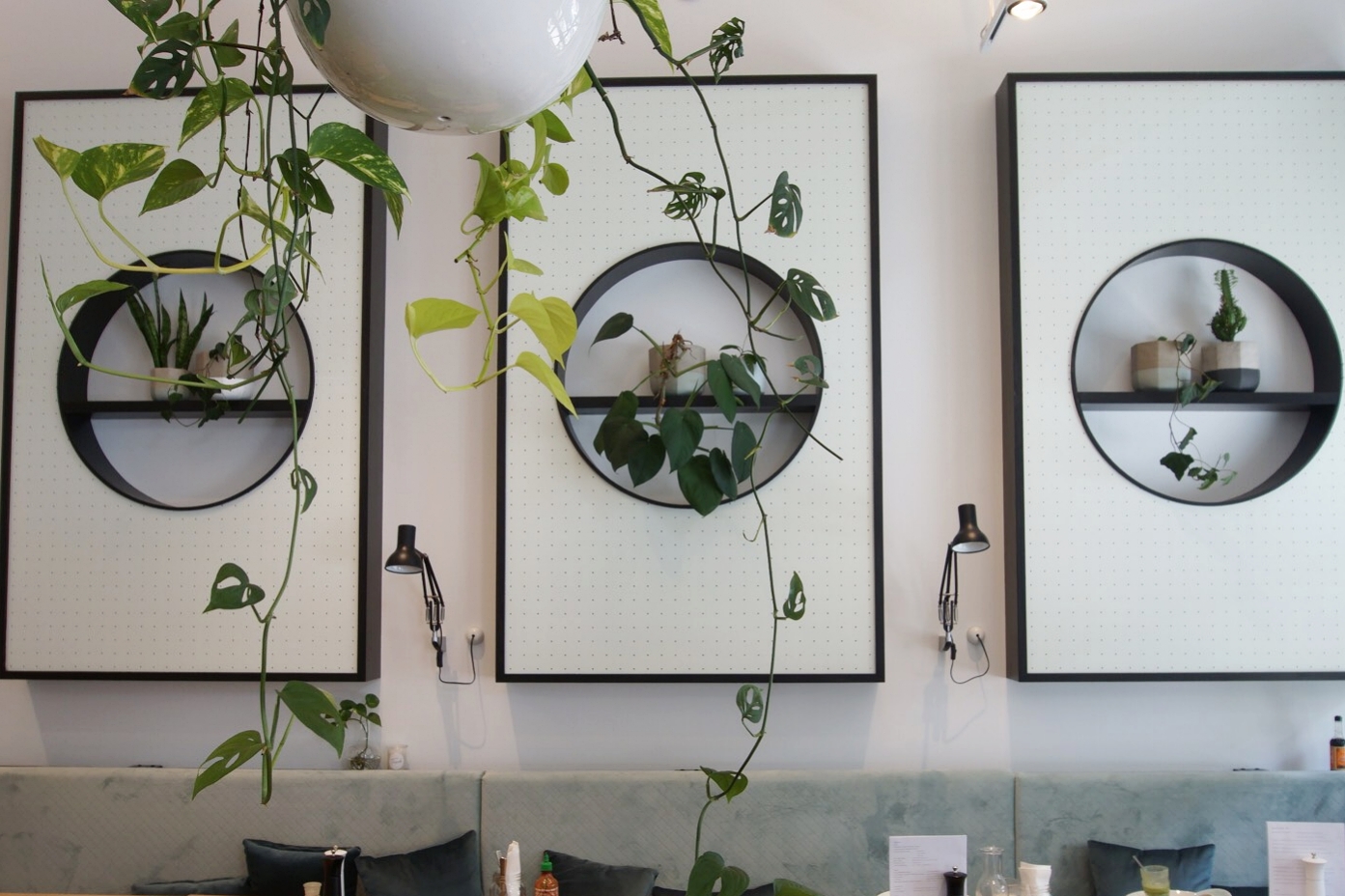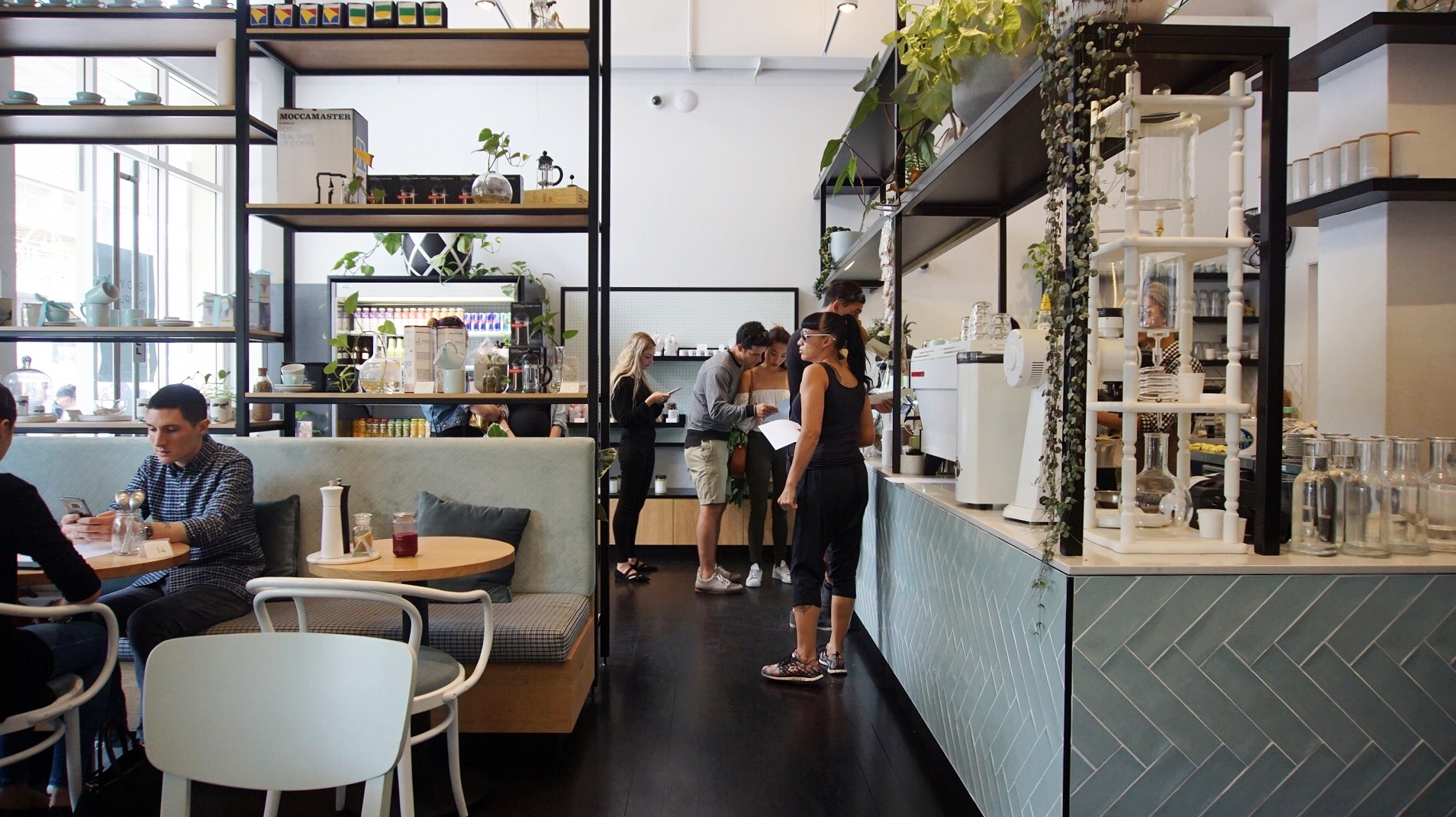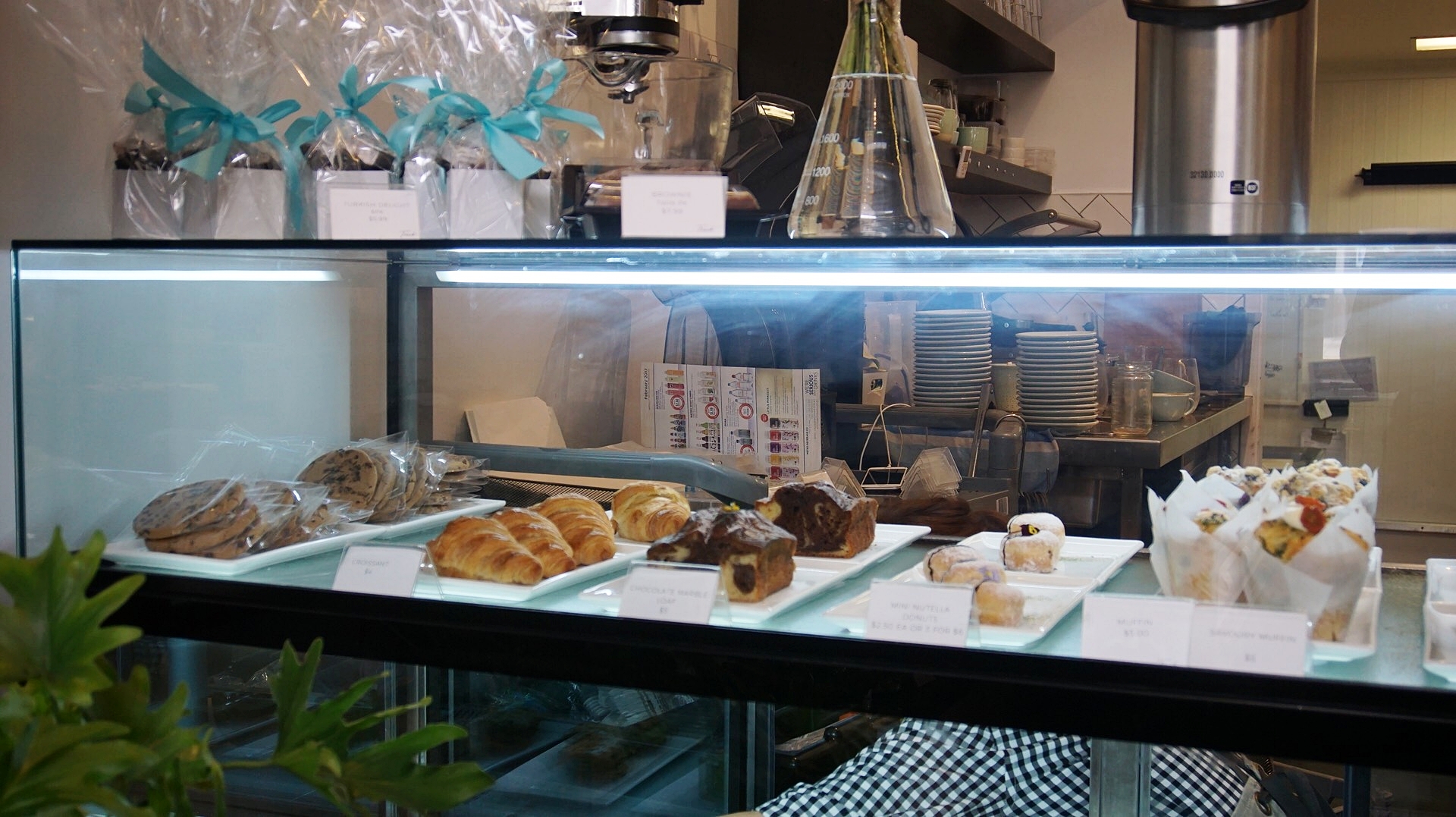 I've been following them on snapchat and instagram ever since they first decorated the cafe, choosing the paint colour and did all the furniture fittings. The place looked so much beautiful in real life and the choice of creamy teal, lush greeneries and colours of furniture flowed really well. Hubby chose a seat and we browsed through the menu.
Tiisch's menu only consisted of two pages, one that was filled with drinks and another one that was filled with brunch and side options. The menu was quite smart and covered a lot of vegetarian as well as a few gluten free options. You can choose the vegetarian dish and get some meaty additions such as the kransky sausage or bacon as your sides.
The matcha pancakes and latte were really delicious. The pancakes came with fresh strawberry, roasted rhubarb, vanilla bean gelato and honey & chamomile syrup. Jeremy and I thought that Tiisch probably had the best matcha especially when compared with other places. We could taste the strong matcha flavour on both items. The matcha at Tiisch was provided by Miko Matcha which Tiisch also sells at the premise.
The seven herbs chicken is called Wolfgang's Chicken in the menu. Although the portion looks small, Hubby said it was enough for him. The chicken was sous-vide and grilled, it was really tender and juicy. The heirloom tomato salad and fresh cheese really complement the savoury chicken.
My prawn and scallop linguine was really refreshing with fresh tomato sugo, and brandy sauce. I liked how they put marjoram as part of the dish to create sweet and mellow herb flavour to the dish. Since the portion was quite big, I asked Hubby to finish the rest of my dish and he happily complied.
For us, Tiisch was a bright, airy and well-decorated place to catch up with friends over great food. I met my friend who just finished his brunch with his group of 14 friends so the premise can definitely accommodate large group dinings. There is street parking as well as paid parking available nearby.
With Tiisch now opening on Saturdays, I'd recommend a visit if you haven't already tried. Tasty food, good vegetarian options, great atmosphere and decor really come together to make for an enjoyable dining experience.