Sweet Escape to Mandurah for Mandurah Crab Fest (Invited)
It's almost two weeks away to the Channel 7 Mandurah Crab Fest presented by LiveLighter. The two day free event will be held on Saturday the 18th and Sunday the 19th of March. There will be more than 40 hours of free and live entertainment including fireworks displays, cooking demonstrations, market stalls and local musicians. Thirsty Merc (Sunday afternoon) and Justice Crew (Saturday evening) will also be in the festival line-up.
There are 4 ticketed events that will be really amazing and already available to purchase from the Crab Fest website. We were given a sneak peek into what will be on offer on the day when we went glamping to Mandurah for 2 days and 1 night. Thank you Laura, Gettin Hectic and City of Mandurah for an unforgettable experience!
Check In:
When I arrived at Henry Sutton Grove in Mandurah, I saw a lot of beautiful bell tents set up on the reserved area. We were told to choose one so I picked the empty bell tent next to Martin. The inside of the tent wasn't what I expected at all... It had a queen bed covered in white linen, rugs and mats, a side table, battery powered lantern, cushion, pillows, fresh white towel and even a cute handmade soap. I was actually looking forward to sleep on the bed!
Crabbing, Dolphin Sightseeing and Relaxing:
The first activity on our itinerary was with the guys from Mandurah Cruises where we did the one hour dolphin and scenic canal cruise. Did you know that there are more than 75 bottlenose dolphins in Mandurah and that each of them has their own name?
As part of the Mandurah Crab Fest, tickets to the progressive dinner cruise from Mandurah's best restaurants can be purchased here, where you will board the luxury vessel provided by Mandurah Cruises and indulging in delicious cuisines prepared by Mandurah's best chefs.
We got to do some safe crabbing as well and we were taught on how to throw the basket with bait properly. It was like throwing a frisbee. Each basket had a bait of raw chicken wings or tuna head attached to it. The cruise ship came back in about 15 minutes or so and where some of us tried to scoop the buoy and pulled up the basket by hands. We let each blue swimmer crab go because we weren't going to eat them. If you're interested, this tour can be done together with the canal and dolphin sightseeing tour. More information is available here.
4WD Adventure:
I know nothing about driving a 4WD and in my mind every car is the same, it's just the size that differentiates them. Of course my assumption was proven wrong right away by the guys from Adventure Off-Road Training. On the way to our 'secret' dinner location, we were given a crash course in driving 4WD on the beach. One of the most important tips is to air down to the right psi, otherwise your vehicle can get bogged down really quick on the beach.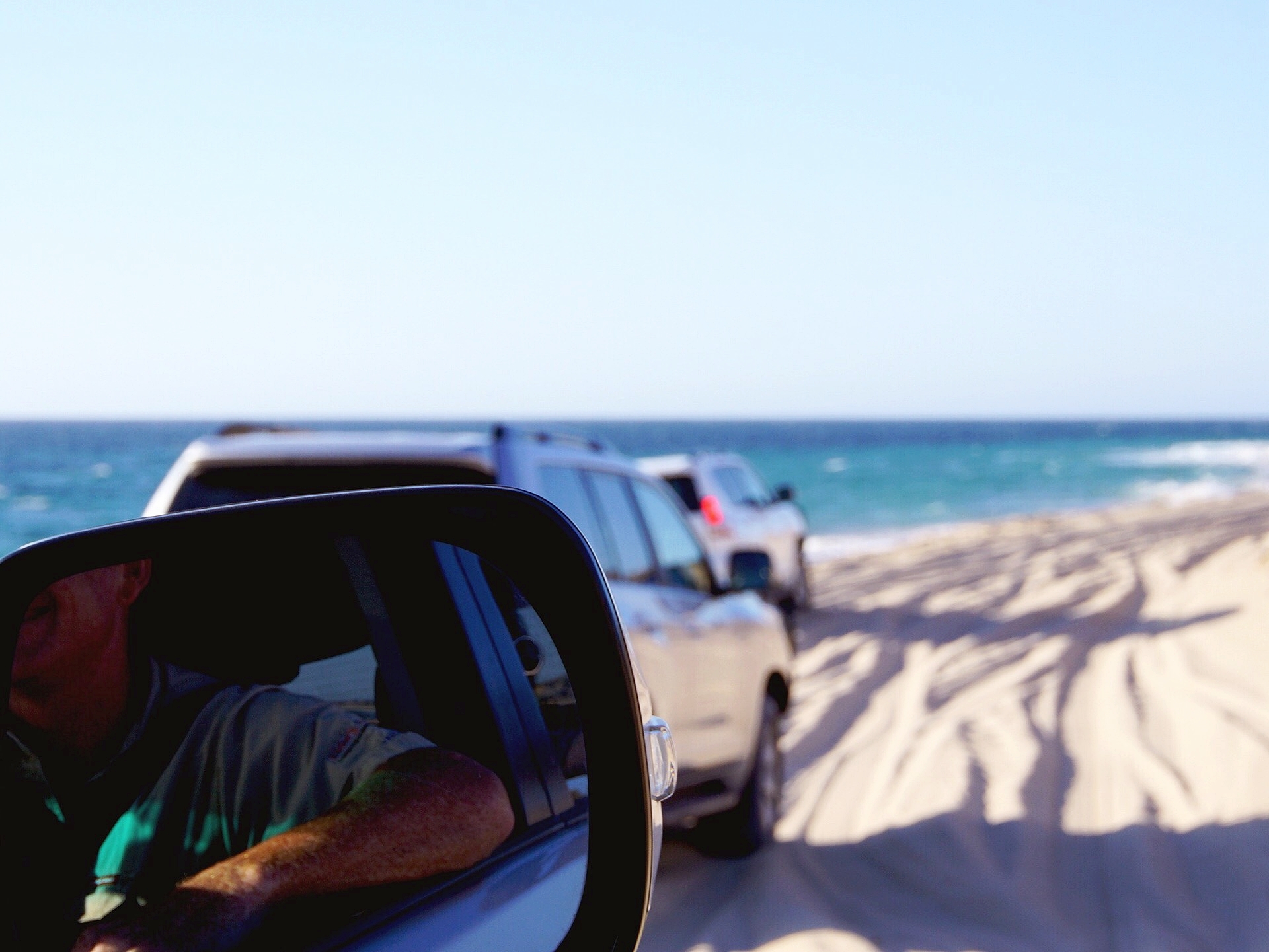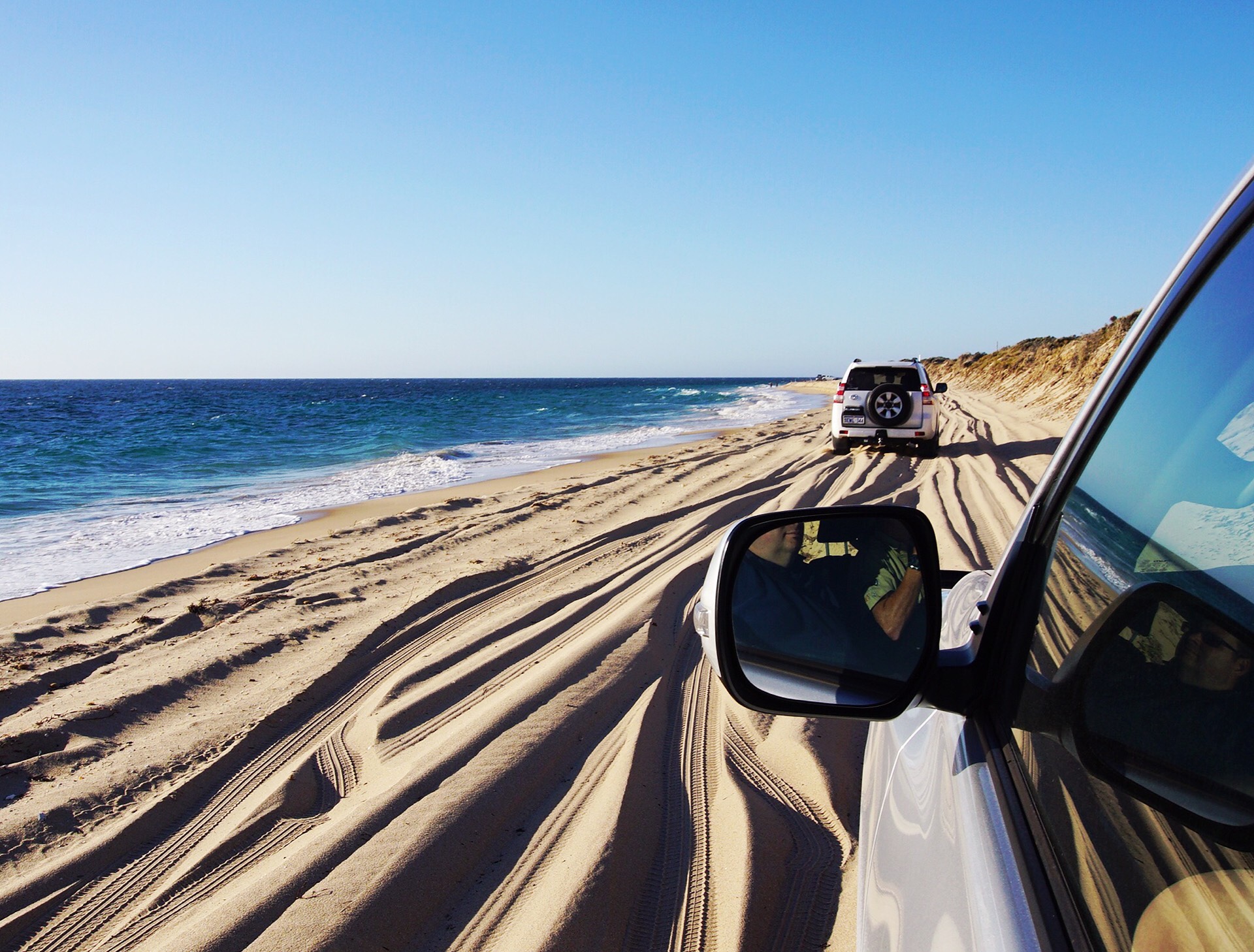 We went through the Whitehills Beach and Seal Rock that can only be done during the low tide. Everyone was so surprised with how beautiful the dinner setting was.
Dinner Under the Stars: Great Beers & Delicious Food
All of us were treated to cold award winning beers provided by Three Rivers Brewing Company. A lot of the ladies love the taste of the White Knight Belgian Witbier. The White Knight which won 4 different awards in the past was a very refreshing beer. It was easy to drink and had a bit of citrusy taste to it.
We were so spoiled with food that was prepared professionally by Flics Kitchen. We had crispy river school prawns, pickled octopus, Blue Manna crab croquettes and crab bruschetta. Each staff was so friendly and warm. The one that we were waiting so eagery for was the Crab Boil. The whole meal was really filling and we got our hands dirty really quickly. The ticketed event to the crab boil can be purchase through this link.
If you're looking for a unique dining under the stars experience, there will also be a separate ticketed event prepared by Fervor. Fervor will prepare an eight course degustation using the native ingredients at a secret location. Diners will be treated to a welcoming ceremony performed by local Bindjareb Aboriginal elders.
Dessert & Breakfast
After dinner we got dropped off at Henry Sutton Grove. Our night wasn't finished yet as we were treated to a cup of good hot chocolate by Decadent C's. Some of us enjoyed our hot chocolate outside of the bell tent while enjoying the breeze and others enjoyed it in the comfort of the 6 metre bell tent set up by Soul Camping right in the middle of the reserve.
I had a good night sleep on the spacious queen bed and remembered thinking that I was really grateful for the great experiences in Mandurah. Our breakfast was also prepared by Decadent C's. We had a lot of fresh fruits, pastries and croissants.
Mandurah is part of the Peel region and only 45 minutes drive south from Perth which makes it a very accessible location for a quick getaway or long weekend destination.