Sandwich Comprende Perth
I found Sandwich Comprende at the opening day of Markets at Rokeby and only managed to try their yummy chorizo. My second encounter was at the yard of Freo Markets where I ordered my gluten free grilled haloumi sandwich. Sandwich Comprende who were headed by Clara and Ignacio replaced the soup stall that used to be there.
The logo indicated that Sandwich Comprende came from Barcelona but I didn't know anything else about it. So I decided to send an email to Clara and Ignacio to learn more about their business.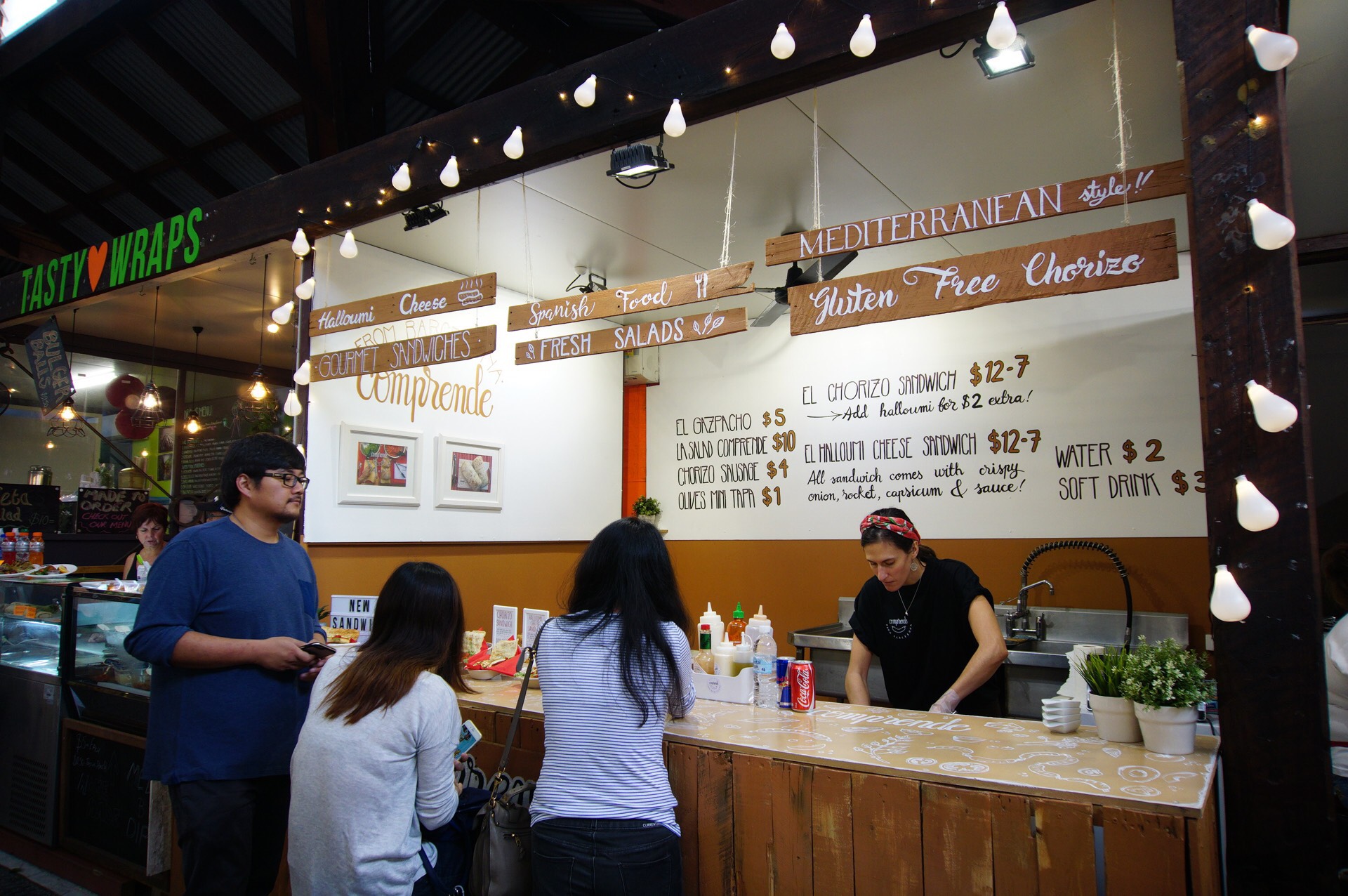 Clara and Ignacio came from Barcelona to London. Surrounded by various street food in London, the city became a very important city to them because it was the place that gave birth to the idea of fusion sandwiches with influences from Spanish, Turkish and Italian food.
In London, Clara and Ignacio owned a take-away canal boats café for three years and travelled for a whole one year before they ended up in Perth. It was Clara who came up with the logo and cool design (you should checkout their bench-tops). Check out her artistic works here and here.
Sandwiches are simple food items but unless it's prepared with fresh ingredients, it would easily taste really stale. Sandwich Comprende's bread is provided by one of the Italian bakers in Perth while their meat and vegetables were all sourced through local producers.
I really enjoyed my gourmet grilled haloumi sandwich and hubby finished his sandwich without any complaint too except that he wished to purchase a bigger portion. Sandwich Comprende also sells some salad for those who wants to have less carb for their meal.