Kakao Flagship Store, Hongdae
We arrived in Seoul during Christmas Eve and we saw a very long queue outside of the Kakao Store in Hongdae. The line was actually people queuing to purchase Christmas presents as well as receiving a free balloon with Ryan's face on it (a popular character of the Kakao brand).
I'm a LINE messenger user but I gotta admin that Kakao has really cheeky characters. I downloaded Kakao Talk just to see what the stickers look like. Hubby's favourite was Apeach, a genetically modified peach with a cute backside. Apeach has a really cheeky grin on her face all the time.
Ryan the Lion was one of the characters that I fell in love with while I was browsing the Kakao Shop in Korea. Ryan is a lion that was born without a mane... I told myself that I had to go back and try something from Ryan Cafe before we finishrd our stay in Hongdae. Hubby was okay with the idea but wasn't too excited.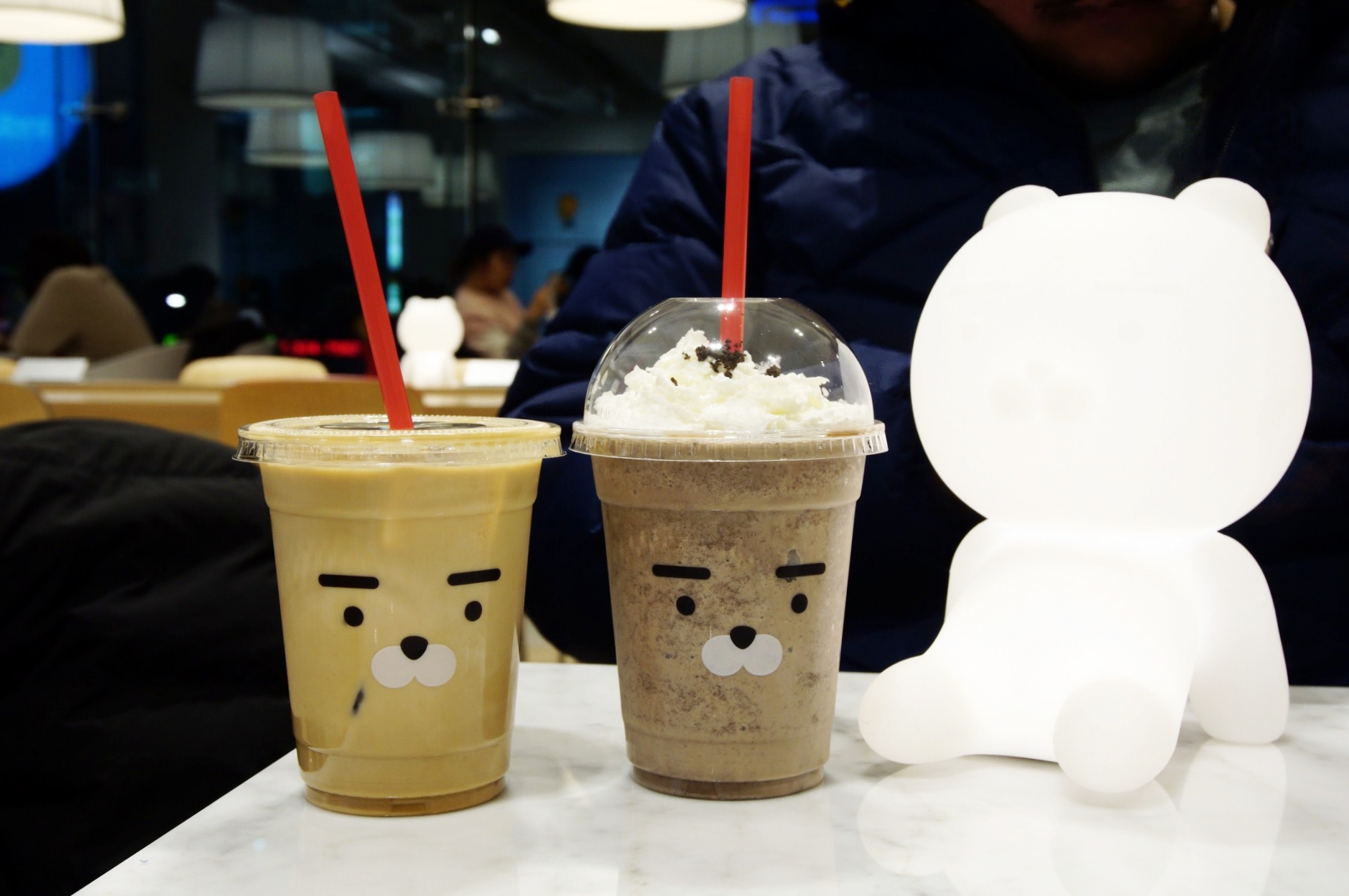 The first time I went to the shop I spent close to 2 hours browsing all the different goodies. He assumed something similar would happen again. And... he was right! At least this time I got him some good food to reduce his grumpiness.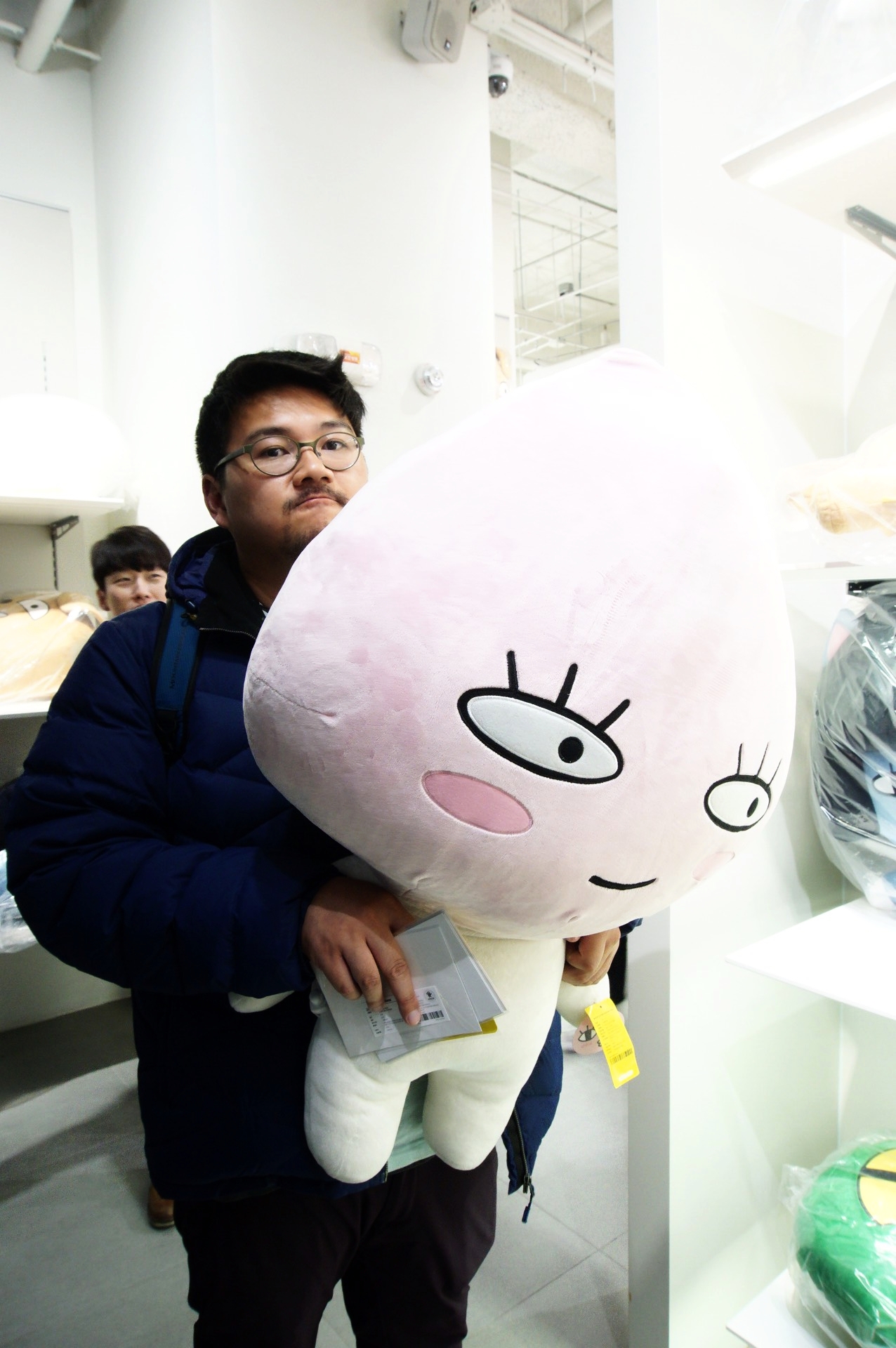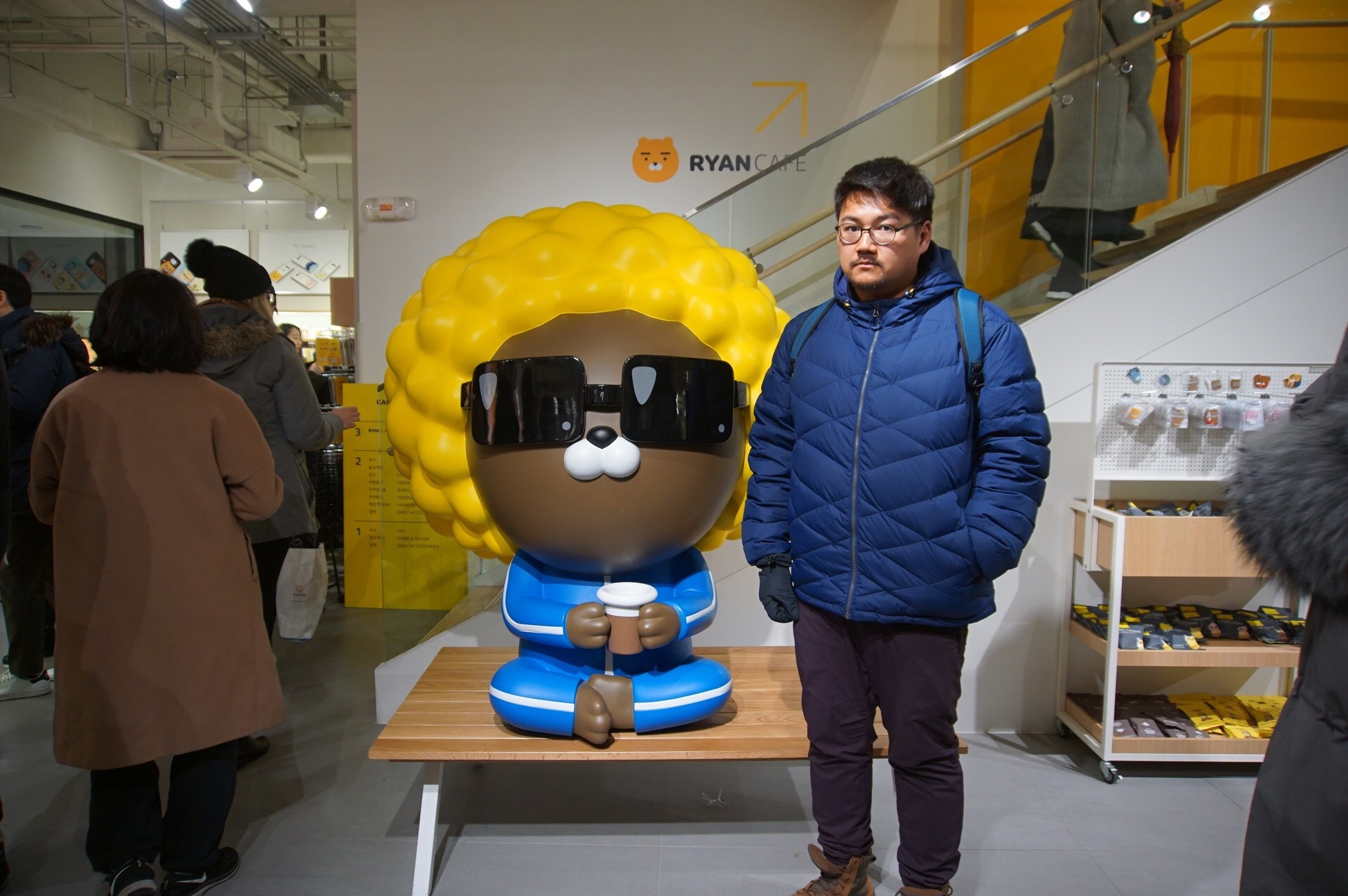 The Kakao Store has various stationery, stickers, magnets, teas, pillows, plush toys, keyrings, phone cases and even travel items. Apeach suitcase looks really cute. I went to the shop on three different occasions and the shop was always busy. I'd definitely recommend this shop if you're a big Kakao user.