A Japanese Feast at Nobu Crown Perth
Nobu Restaurant can be found in five different continents and it's a very well-known Japanese restaurant worldwide. When I had an invitation from DGPR to Sushi Masterclass by Nobu, I got really excited. Not only learning more about sushi, we got to try delicious food from Nobu as well. Read on to see the different types of sashimi and dishes at Nobu.
There are three different sushi types that we learnt to make that day: nigiri, hand rolled (temaki), and rolled sushi (maki). One of the most basic ingredients when it comes to sushi is rice. It is also very important not to waste even a piece of rice, a motto that Nobu-san live by, as taught by his grandmother.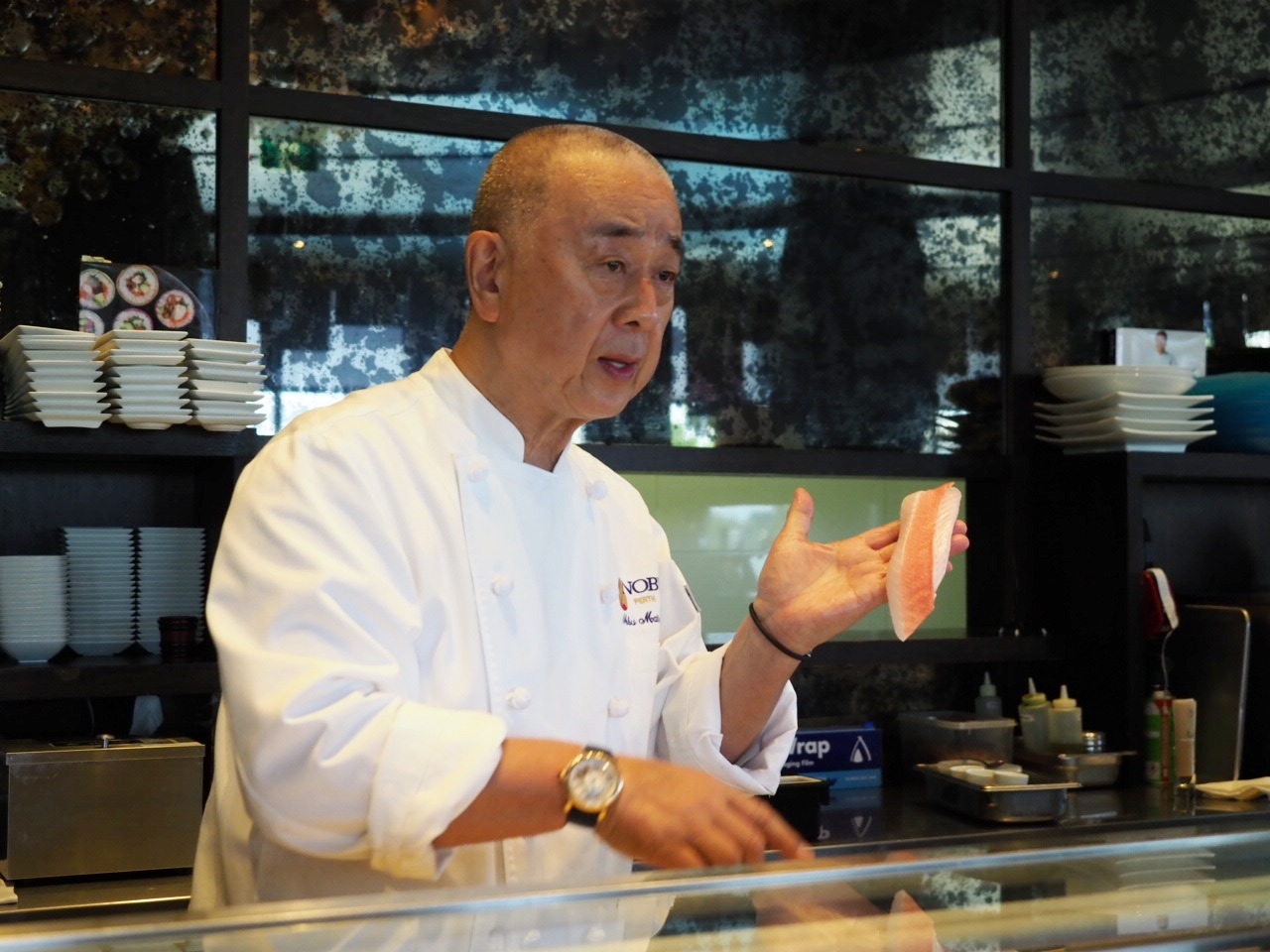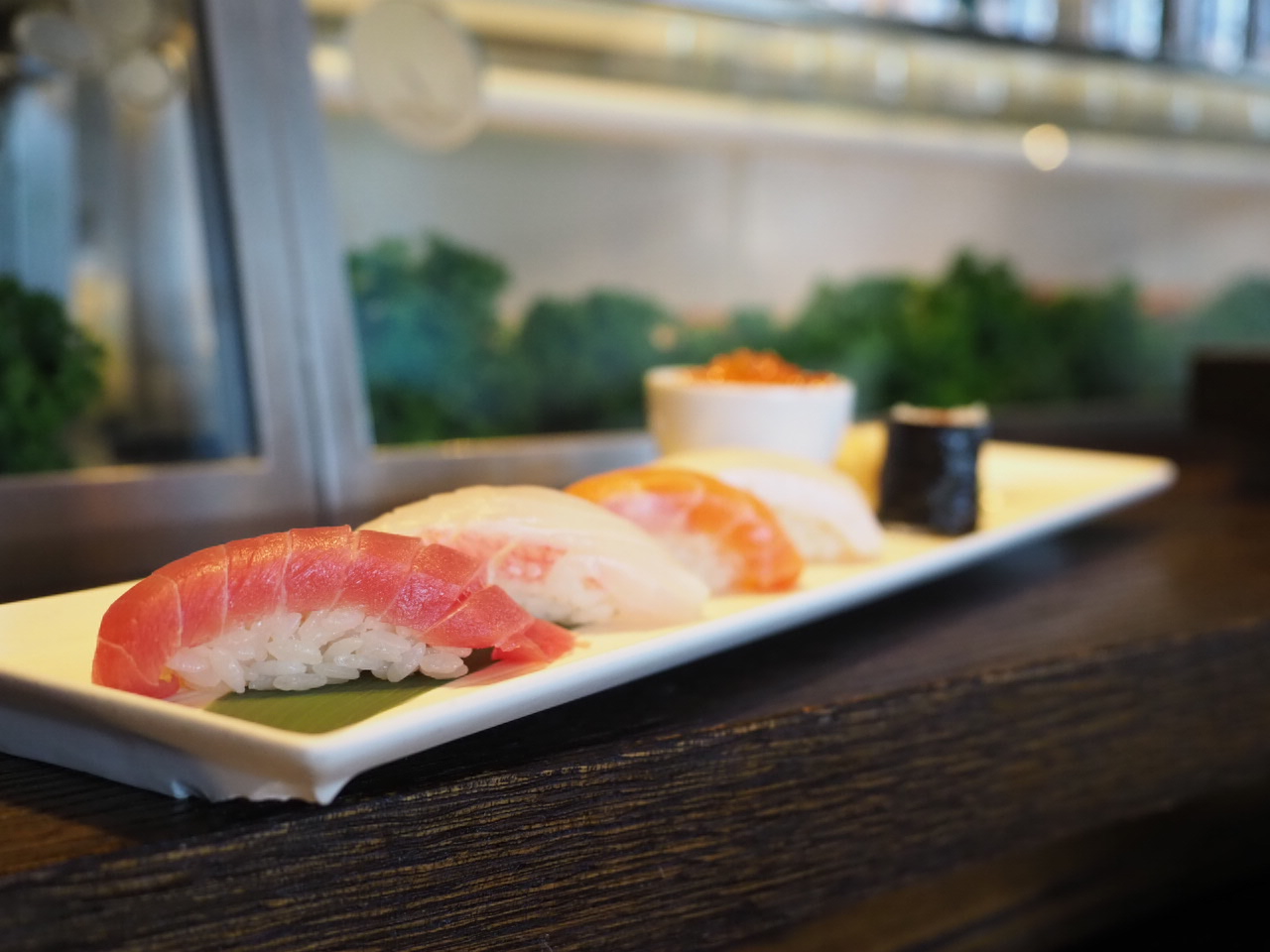 In making Nigiri, it is important to put the wasabi in. I thought wasabi was only added as a flavour, but Nobu-san explained that wasabi has anti-microbial and anti-bacterial properties that can be used for raw fish.
He also showed us the proper way to eat it, by not dipping the rice into the soy sauce. Just dip a bit of the raw fish into the soy sauce and eat the nigiri sideways. He also encouraged us to eat a slice of pickled ginger as a palate cleanser in between sushi.
Nobu said that hand-roll sushi is important to be eaten straight away. This is to ensure the freshness of nori/seaweed wrapper. During the masterclass, he made us a California Roll using real King Crab meat (yum!). He told us a story that one of Nobu's customers didn't like the sushi because it tasted different with the flavour of crab stick that he usually ate.
Food at Nobu
After the Masterclass, the Japanese food feast began. We started with a sample platter of four different type of sashimi. Each sashimi was prepared differently.
Nobu-san always try to use available ingredients for his sushi. The birth of Hiramasa Yellowtail with Jalapeno was when him and his staff had a lot of Hiramasa Yellowtail after an event. The only ingredient he could find was heaps of jalapeno, so he decided to make a combination of both.
The above are photos of New Style Sashimi at Nobu. When you visit Nobu, you can choose from 8 different ingredients such as salmon, kangaroo, duck, tofu & tomato for the New Style Sashimi. Nobu created this dish because a customer sent back a sashimi due to her dislike to raw fish. That was when Nobu poured hot oil to sear the dish. He sent the dish back and the customer finished everything!
Tiradito is a Peruvian dish that is similar to ceviche, minus the onions. Nobu was inspired to deconstruct the dish and serve it sashimi style by topping raw fish with spices, yuzu juice, salt and cilantro. In Nobu you can also order dish with whelk, scallop, octopus and avocado!
I was in awe when Nobu said that he created dry miso powder. Miso powder came about because he experimented with different sauces. For dishes in this range, Nobu-san combine yuzu juice, EVOO, and sprinkle of dry miso. I'd love to try Abalone Dry Miso next time!
If Nobu has a super top dish, it'd be Black Cod Miso. It was so tender and at the same time has enough sweetness to it. I always felt like I have to order this dish whenever I visited Nobu :-D.
I never tried Beef Toban-yaki at Nobu before, it was so delicious! The meat was tender and perfectly cooked. It was served with enoki, shiitake and asparagus. The yuzu and soy sauce made this dish quite refreshing and not too heavy as well. I imagine duck breast, and tofu toban-yaki will be quite delicious as well!
The staff that assisted us mentioned that this was his favourite dessert at Nobu. It's a layered dessert of miso with milk chocolate creme, coffee chocolate crumble, vanilla ice cream and coffee foam at the top. The vanilla ice cream gave a hint of coldness to this dessert, which made it quite refreshing. The staff said that the best way to eat this was to scoop until the end of the cup and eat a spoonful of it.
The cocktail that I tried on the day was Blissful Blossoms with $22 price tag. It was a great cocktail if you like sour and fruity flavour. The cocktail is a combination of dark cherries, cherry blossoms infused Nobu rocks Umeshu, ginger liqueur, egg white, lemon juice, plum, and Nakano Yuzu Umeshu sake.
Nobu always serve excellent dishes and the staff always provide great hospitality. It's a great restaurant for special occasions such as birthday and anniversary. Nobu has great bentos available during lunch time with the price ranging from $38 (vegetarian bento) to $75 premium bento.
Nobu opens from 12-2 PM and 6-10 PM everyday at Crown Perth.