Wine and Dine: #EATDRINKPERTH2018
Eat Drink Perth is an initiative created by City of Perth to place the city as the food destination. In 2018, Eat Drink Perth is back for the whole month of March. Businesses around the city area can join the campaign by developing creative menu such as picnic-style takeaway, champagne breakfast, a special dessert or even by offering masterclasses.
I was super happy when I saw the Wine & Dine category from #eatdrinkperth2018. This category is specialising in offering special drink and dining options to keep the city buzzing after the 9 to 5 crowd. It's so perfect for me because I can just visit the town after I finish my work (yaaaay!).
The first experience that I tried was the Ginstronomy from Best Brew Bar & Kitchen at Four Points. The restaurant is located across Perth Arena and can be easily accessed using public transport. This one is so perfect for date nights and group outings. Remember to book a spot in advance!
In Ginstronomy, we were offered four different premium gins (Hippocampus, Ink, Old Young's 1829, and Jinzu) with delicious food pairings! The price is only $24 as well, what a steal! I mean, these days $24 will merely get you two entrees or a main meal.
We really enjoyed each dish that was provided by the talented Chef, from a fun twist to Caprese, fig and prosciutto, super delicious herb sirloin, and refreshing salmon tartare. The salmon tartare was my favourite, it could easily replaced dessert due to its invigorating quality. Hubby loved the herb sirloin and even asked the Chef whether it'd be part of the dining menu.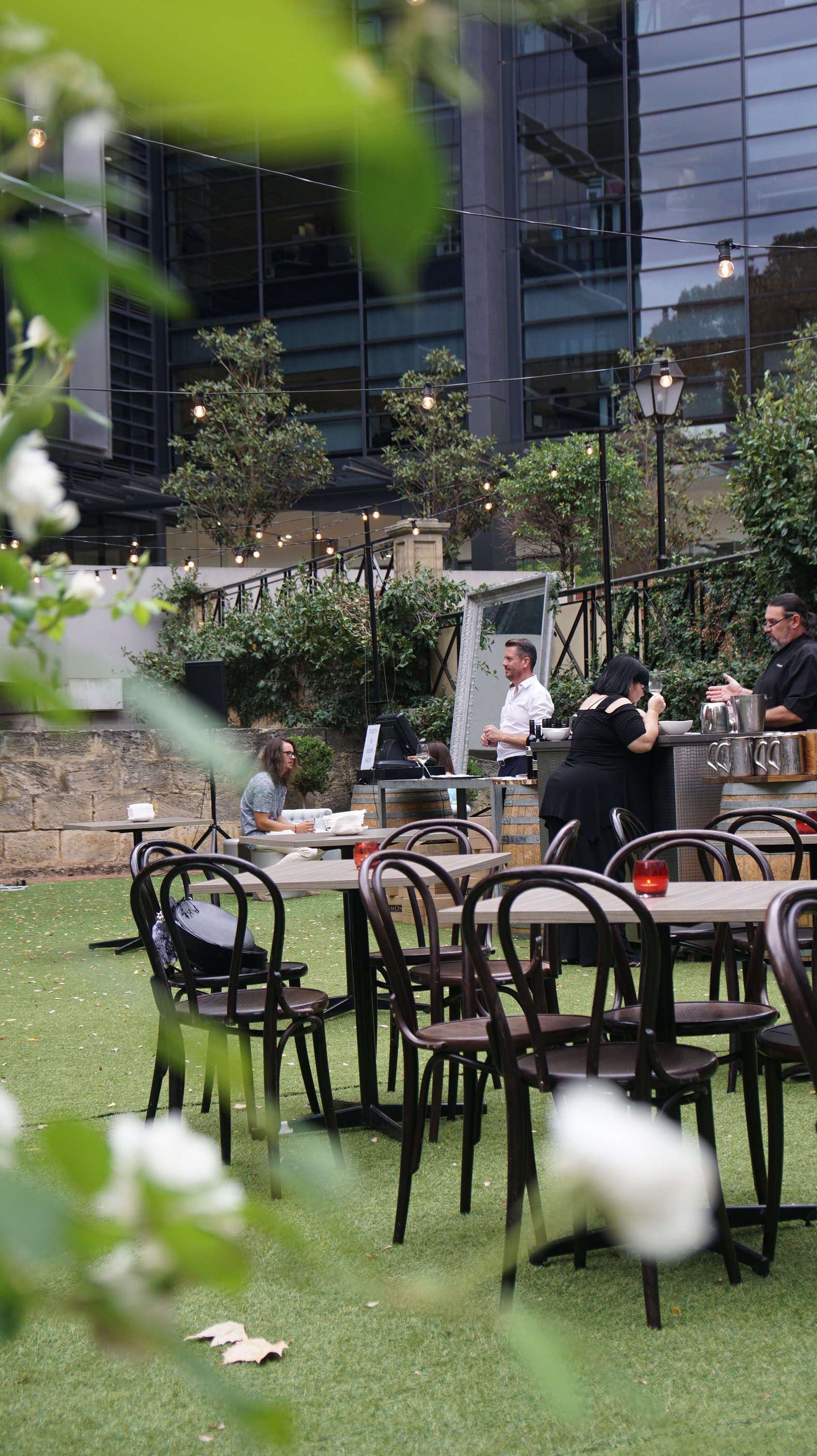 Another place that we visited was Lamont's that costs $35 per person, a justified cost that covered 3 hours of unlimited wine and food! I felt so spoilt with great choices that Eat Drink Perth offers this year.
The food came from Little Lamont, and the wine came from Lamont's Winery at Swan Valley (including all of their staff and Scotty, the sommelier). Scotty showed me a neat trick to drink Lamont's NV Navera (fortified wine). He added a slice of lime and an ice block into the wine. It was an excellent drink for humid weather like this afternoon.
I also tried Lamont's Bunyip Rose with beautiful pink colour and crisp finish. Hubby asked Scotty for a recommendation to something refreshing and tried the Pinot Gris which had a citrusy aftertaste.
Our favourite food of the night was bacon quiche, pate, and spicy Rogan Josh! We didn't get to try all of the desserts due to our full tummy. The orange chocolate cake looked so yum, but unfortunately, we just had to pass on it. $35 is definitely an exceptional price, and we hope there will be more pop up cellar door from Lamont's in the future.
The beautiful thing about Eat Drink Perth campaign is because it enables attendees to visit new places or even old favourites that they never ventured to before. I hope it also provides economy boosts and promotes the tourism in Perth further. If you haven't done so, check out the different categories that Eat Drink Perth offers on City of Perth website.