Italian Bistro Bellavista & Pizzeria, East Perth (Invited)
Bistro Bellavista was formerly known as Cafe Bellavista. Not only they had changed their name recently but they also refurbished the whole restaurant and added a new Wood Fired Oven. We went there for dinner a couple of weeks ago and really liked the new bright and white interiors of the bistro. The design of the restaurant was done by Mata Design, the company behind Chilli Panda as well as Nic & Kolo.
The staff at Bistro Bellavista was very warm and friendly, we felt really welcomed when we were eating there. As for food, we didn't have any complaints at all. Keep on reading to see what we had for our dinner :-).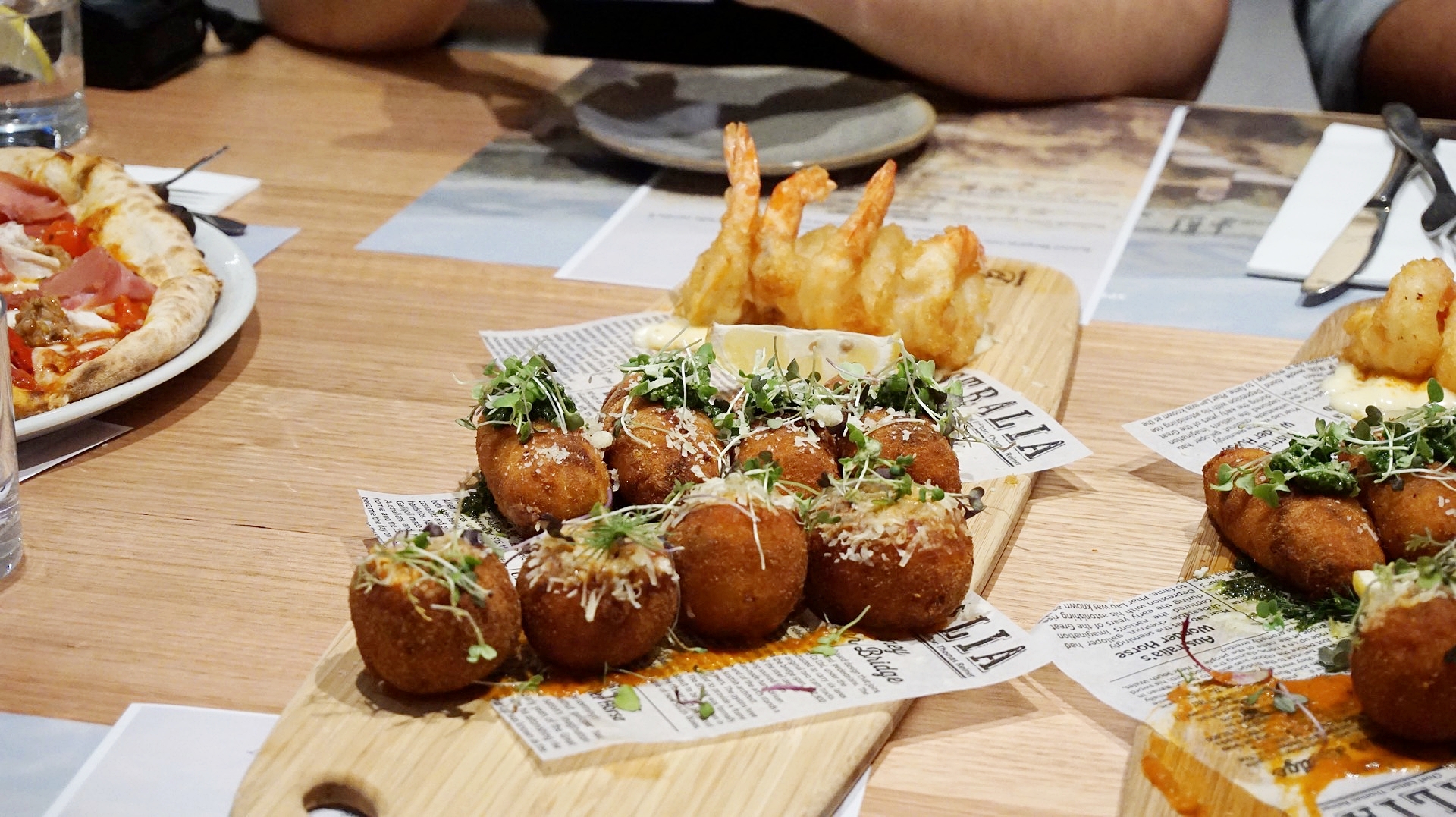 We started our dinner with two woodfired pizzas and shared entree. The first one was Pizza Al Prosciutto which was part of the Gourmet Pizza range. Bistro Bellavista's dough was left to rise for 48 hours before they were used. We got to watch Chef Luca creat two of our woodfired pizzas. He took the base, spun it around, stretched and cooled it down on the metal bench. Then he put tomato sauce, creamy Saputo Mozzarella cheese and fresh Italian San Daniele Prosciutto. So yum!
Our second pizza was Carnivora which was made with the same base. The topping was fresh ham, sausage, bacon, chicken pepperoni and fresh capsicum. I put heaps of cut chilli on top of the pizza too, it was really good. The beauty with woodfired pizza is the smoky flavour, crispy crusty and how quickly it could be made.
Our shared entree platter consisted of WA Tempura tiger prawns which were fried in Peroni beer batter, house-made Prosciutto and mozzarella croquettes, and some arancini balls (my fave!). The arancini was a combination of tomato, mozzarella (yum), pea and piccante sauce which gave a bit of a kick when we bit into it.
My choice for the main dish was Tagliatelle Bolognese. I was looking for a comfort food and was delighted that I chose this. The house-made tagliatelle pasta was cooked al-dente and the slow cooked Bolognese sauce was so full of flavour (and meat). I had to ask the staff to put this in a container because I couldn't finish the whole bowl.
I honestly didn't know what a perfectly made gnocchi tasted like but I liked Bistro Bellavista's version of Gnocchi al Formaggio. The house-made potato gnocchi was cooked in gorgonzola sauce then finished with tomato sauce, walnuts and freshly grated Grana Padano. The gnocchi was fluffy and wasn't chewy at all.
The Margaret River lamb rack was so tender and delicious. The chef cooked this in medium so we could still see the yummy pink flesh. This was then served with baby carrots and roasted potatoes. I just wished they put a bit more of pesto and rosemary jus on the plate.
Even though we were so full, we were very excited for our desserts.
The Tiramisu looked amazing but we found that it was a bit too creamy, maybe too much mascarpone? We were unsure but it covered up the flavour of the lady fingers.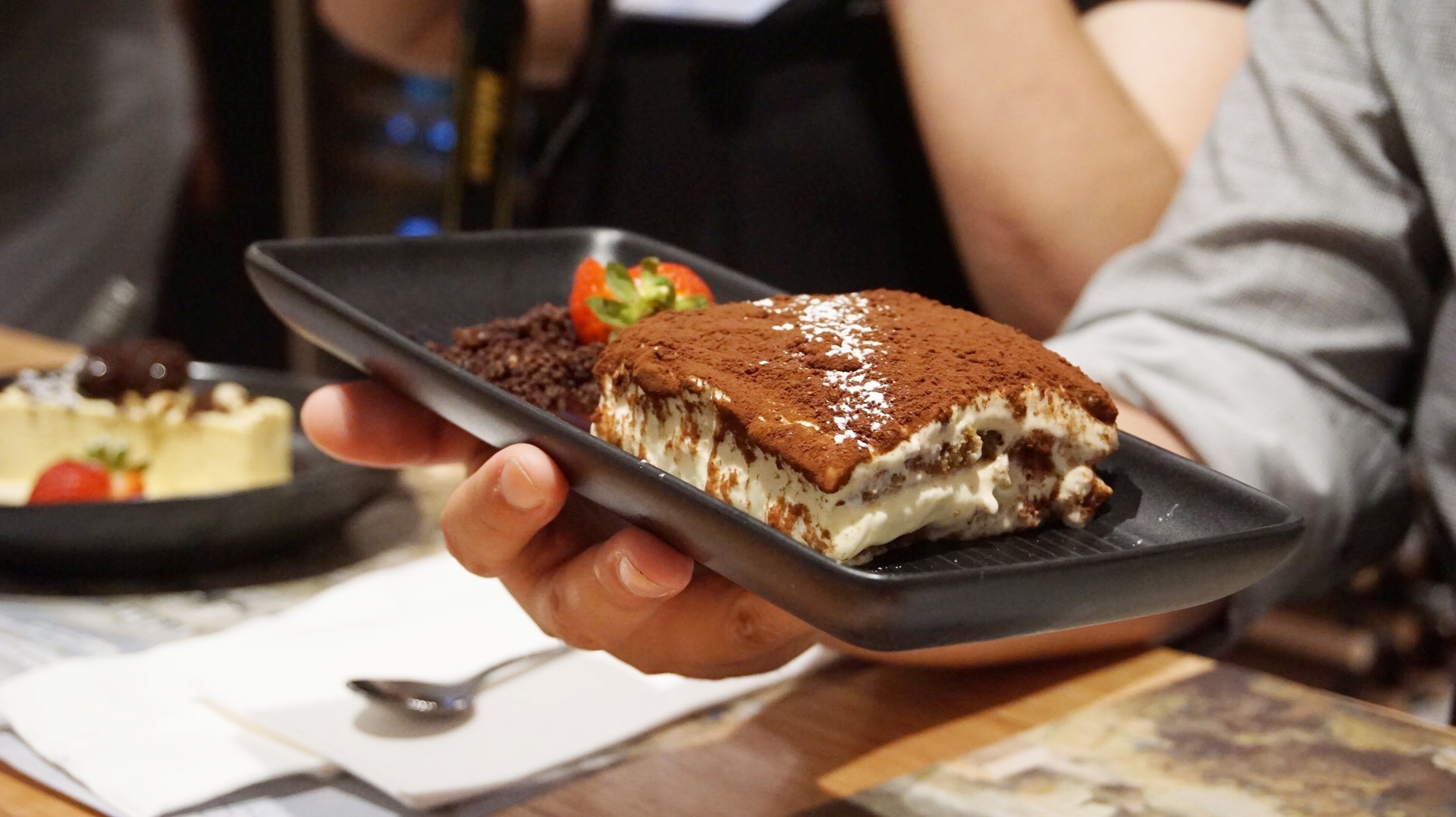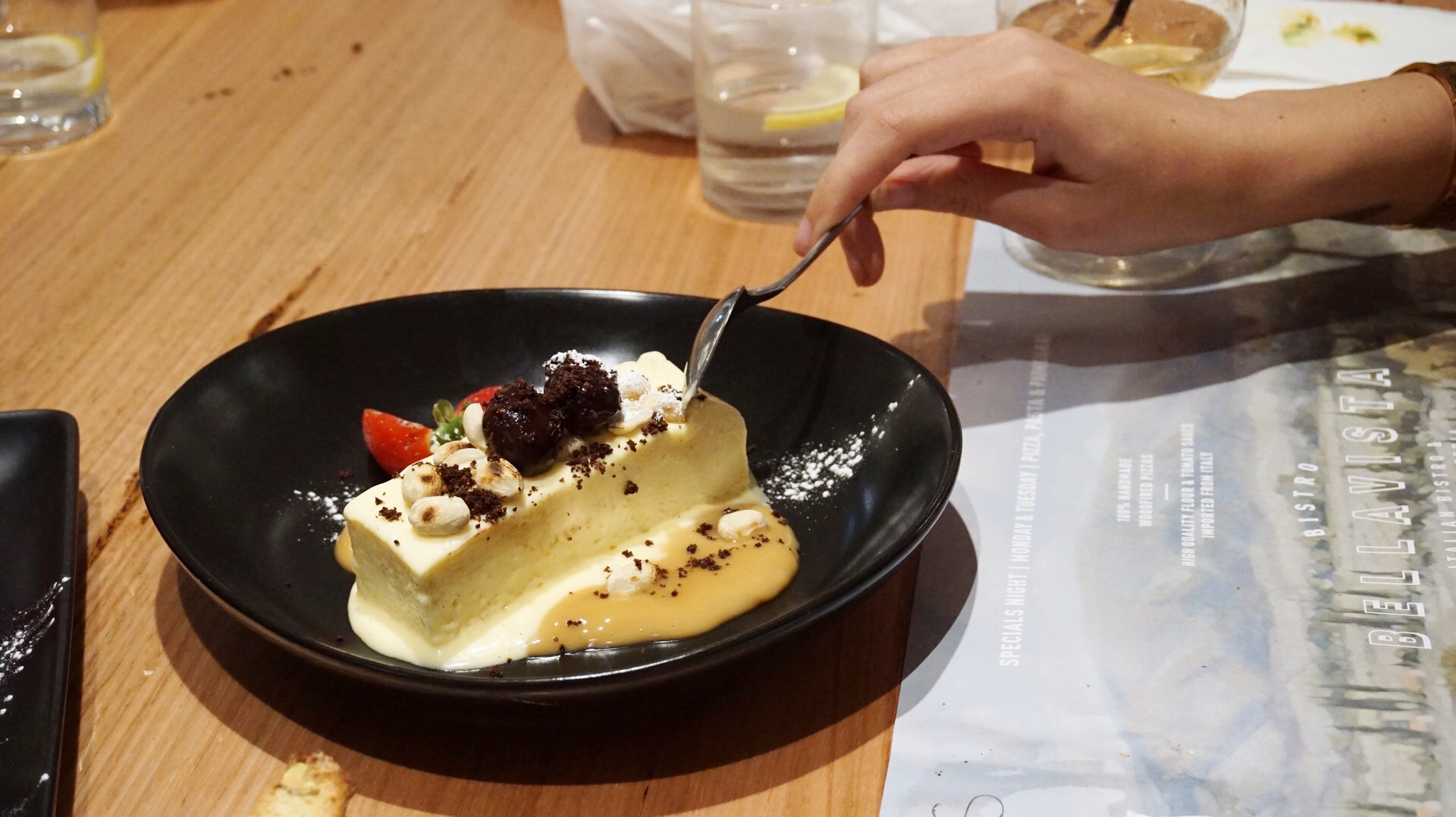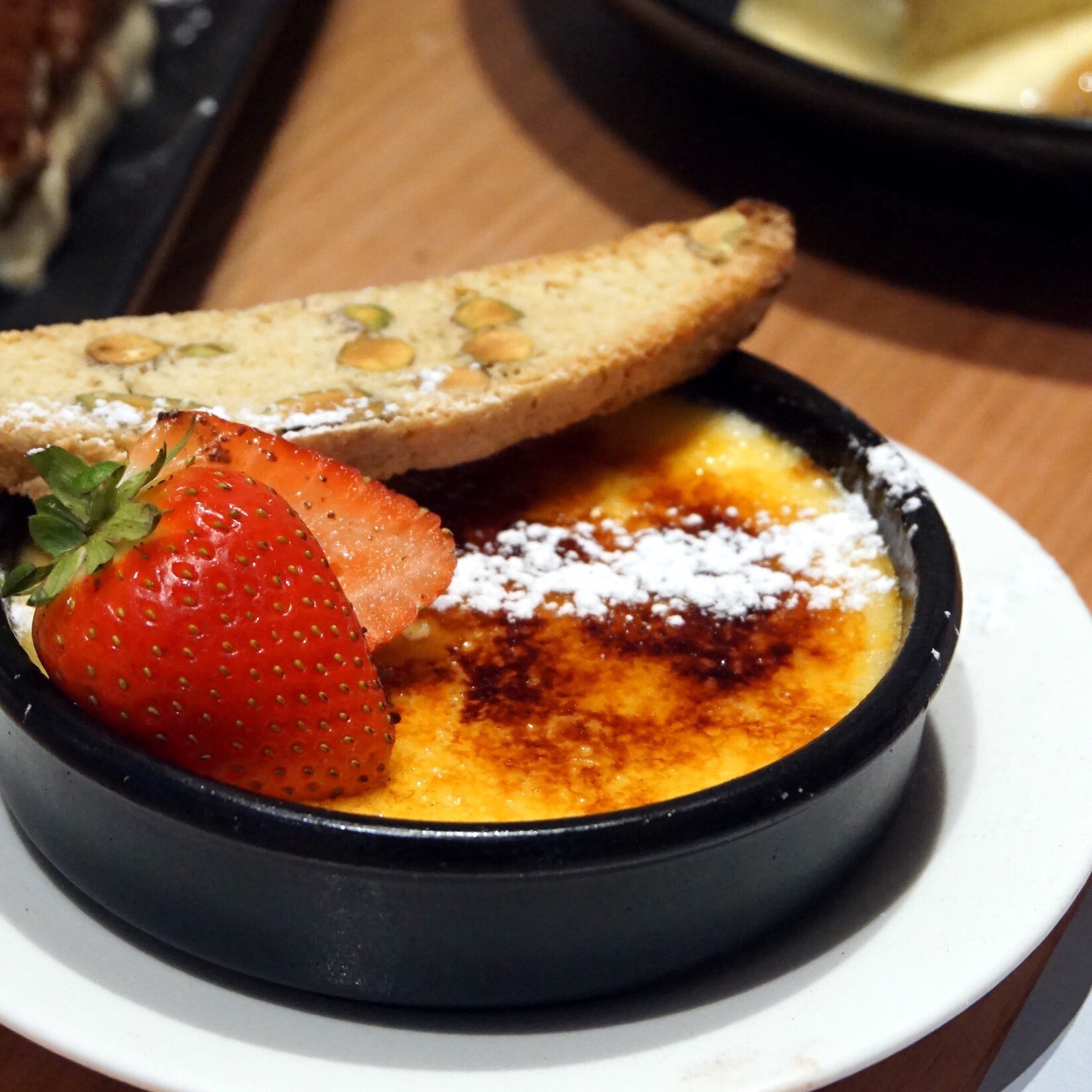 The mascarpone and vanilla Semifreddo was so delicious. It was served with pine nuts and salted caramel with some cocoa powders on it. We finished the whole thing really quickly before we moved on to the last dessert of the night.
We saved the Creme Brulee for the last. The presentation also looked beautiful. We took some photos, admiring it from really up close, cracked the sugar top and took a bite into the rich custard. It was so divine that even the almond biscotti provided a great marriage when eaten together with the creme brulee.
Bistro Bellavista is a great place to have your Italian food fix. They also offer special prices for their Pasta, Pizza and Parmigiana on Monday and Tuesday nights. Don't forget to book in advance if you want to dine in a big group. The food portion is definitely really good and they are also available in the Uber Eats directory.