Ibiza N2 (Invited)
Nadja and Ahmed used to operate the Paella Republica on Beaufort St as well as selling some of their churros as dessert. Recently they decided to change up their business as a dessert destination, focusing in selling various flavour of Nitrogen Gelato (N2), churros and hot chocolate. Nadja preferred to focus on desserts because both her and Ahmed really love sweet food.
Watching the gelato being made in front of your eyes is like watching a smoky magic show. Mary and I were so excited, we dipped our head into the cold fog (heheh).
Surf on the Rock is the name they give for the Belgian chocolate mixed with hazelnut gelato topped with rice bubbles and mini caramel cone. For $9.80, Nadja said this is their best selling item at the moment.
One of my favourite of the night was the above Chocolate Yoghurt Gelato with the flavour that closely resembles 'Low Fat Choc-Chip-Chunk Yoghurt' from Gelare, but way better! This was also confirmed by Renay who also love the chocolate yoghurt ice cream (yay).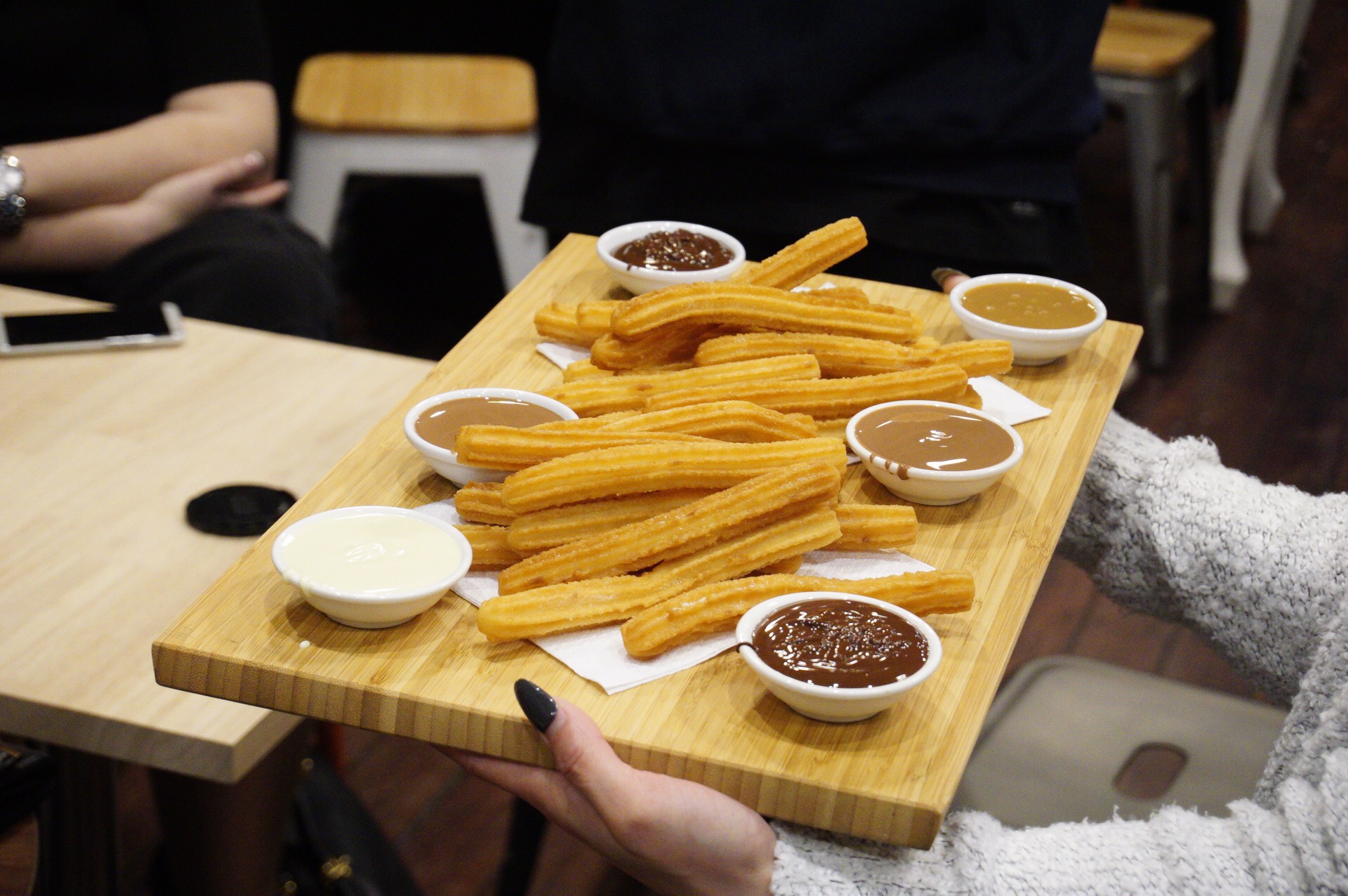 Nadja and Ahmed also treated us to a hot chocolate feast and churros. The Spanish-style doughnut was really yummy especially because each churro was crunchy. I shared the rectangular plate of churros with another 5 hungry girls and we managed to finish it in a record time. The other group was sharing one plate between 8-10 people...
Ibiza N2 has indoor and outdoor seating, it also located closely to Mt Lawley Fresh IGA so we had no problem finding parking around the area. Your craving for nitrogen gelato is solved now that Ibiza N2 opens from Monday to Sunday! Don't forget to check their opening hours here.