Mary Street Bakery, Highgate
Mary Street Bakery (MSB) at Highgate is a very popular breakfast place but it wasn't until last Saturday that I tried their breakfast menu with some family members. It's quite fortunate that we went here as our original plan for the morning was to go to the Grindhouse at ECU but their kitchen was closed for the day. It wasn't all bad though, we did order their really awesome coffee!
MSB was really busy during Saturday morning brunch but we managed to find the last table that could fit 4 people. Hubby and Erlin decided to get the steak sandwich while Erik my cousin ordered the fried chicken with pancake.
The steak sandwich was possibly the best one that I ever tasted, it came with chimichurri and mayo sauce. The toast itself was fresh and warm, blended well with the pinkish and juicy slices of steak.
The fried chicken with pancake was delicious but Hubby felt the chicken was quite dry but I thought otherwise. My chicken piece was crispy and delicious but we all agreed that MSB's pancake was fluffy, sweet and addictive!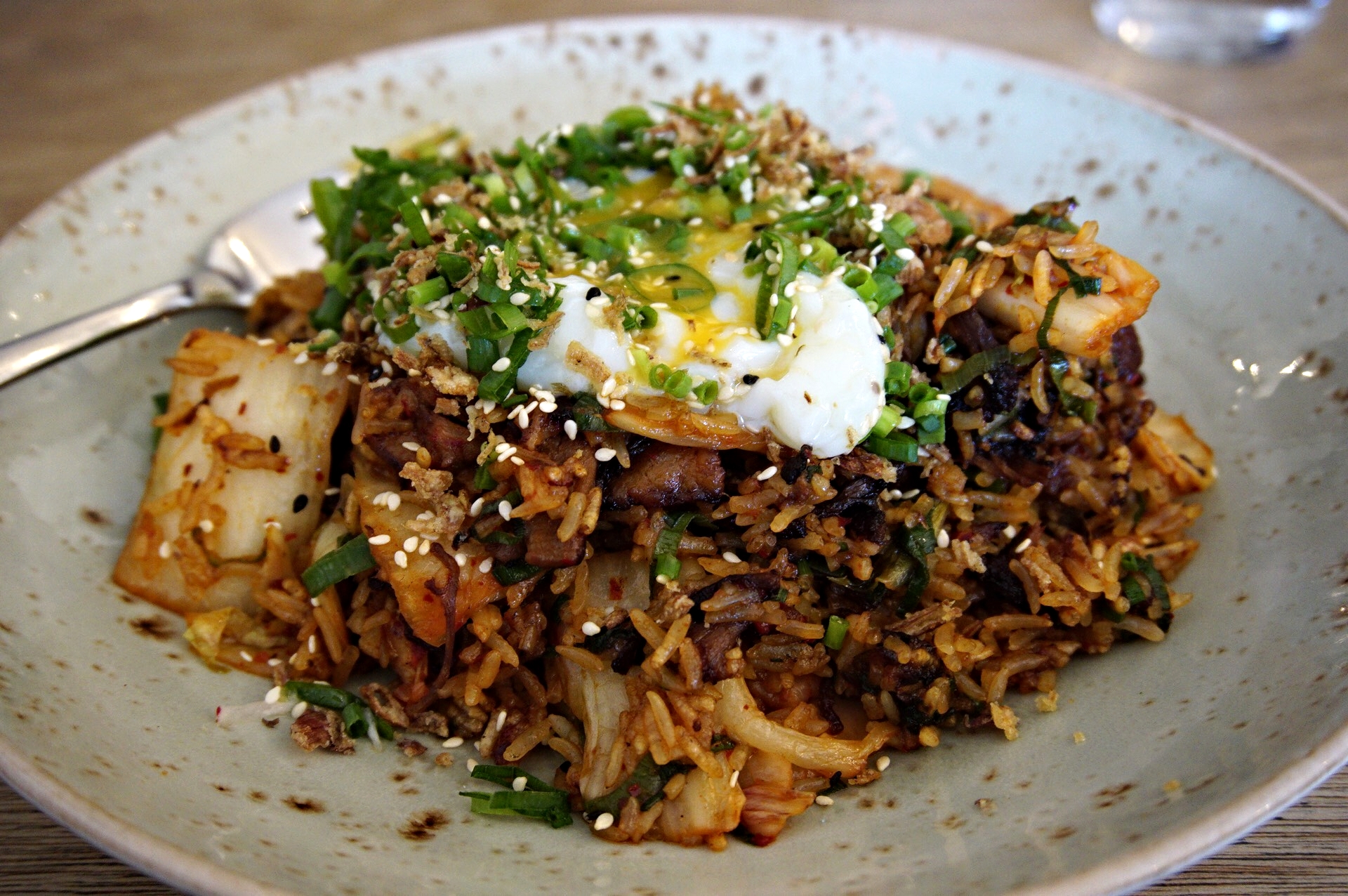 I really enjoyed every bite of my kimchi fried rice and their portion was huge! I couldn't finish it so I got help from another two people. The fried rice was cooked perfectly with plenty of kimchi and meat, topped off with perfect poached egg. I was really happy with this dish and the rest of the table agreed with me as well.
Despite the busy environment, all staff managed to serve us promptly with a smile on their face. I will definitely come back to the MSB for more kimchi fried rice!