Lulu La Delizia, Subiaco
Lulu La Delizia was the first restaurant we enjoyed as part of my month long birthday celebration (tee hee!). We had been waiting for the osteria to open especially because we missed all the delicious pasta dishes that Chef Valvasori did at Lalla Rookh.
The restaurant was quite small and the lace curtains on the windows made us felt homey. We were seated at the round table for two, I think it was the only round one seeing the rest were all rectangular. There were some seats available in front of the windows which the restaurant use to seat some walk-in customers.
I ordered a serving of smoked garganelli, minced pork salsiccia, broccoli, chili, garlic, white wine. The combination of all ingredients made this dish savoury, light and fresh at the same time. Each bite had a punch of deliciousness running through my mouth.
Hubby ordered the special pasta of the day which was the gnocchi with heaps of blue swimmer crab. He really loved his dish especially because his gnocchi was soft but not overly soft. The flavour was tasty but enough that it didn't make him sick of it by the end of the dish. Portions was exactly the right amount, not too much and not too little.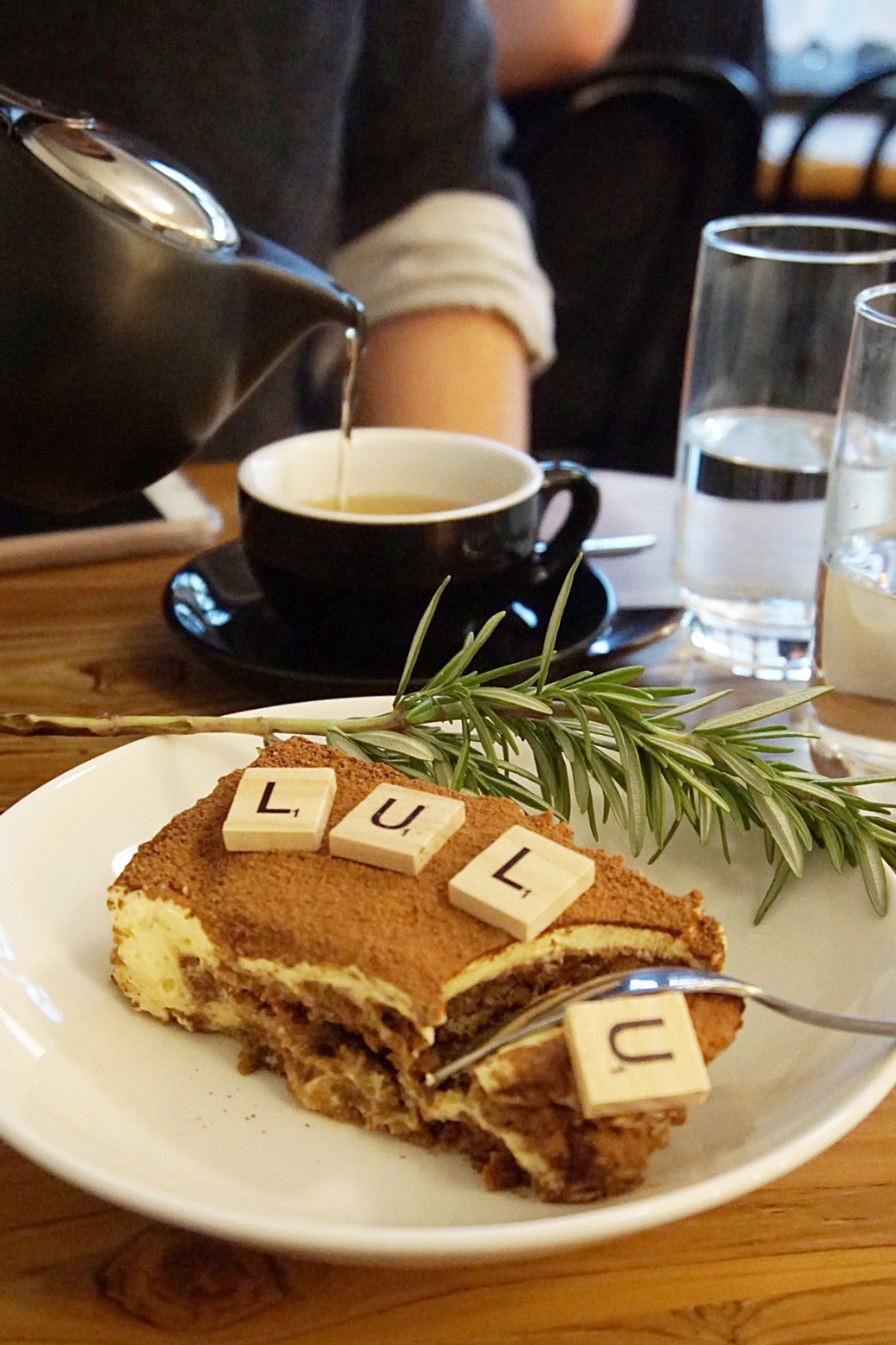 We finished off the night with a slice of beautiful tiramisu made with espresso corretto. It was so easy to eat, had a great coffee flavour and I really love how each ingredient seemed to be really balanced. PS: The tiramisu didn't come with the scrabble tiles, those were mine ;-)
More customers poured into the restaurant by the time we finished our dinner at 7:30 PM. It was really good to see and we believed Lulu La Delizia will find a lot of loyal customers in no time. I love the simple menu that Lulu La Delizia offered, not only it made it easier to choose but at the end of the night they also proven that less is more ;-).