Movenpick Resort Jimbaran
Movenpick Resort Jimbaran opened their door for business in January 2017. Ever since then, the resort has found themselves with a non-stop flow of local and overseas guests. When I had a chat to Tia Alyssa the Asst. Marketing Communications Manager during my stay there, she informed me that Movenpick is fully booked until mid-October.
We weren't too surprised. The hotel was filled with hospitable and friendly staff that mirrored the work culture that Movenpick wanted to showcase. It was also very beautifully and thoughtfully designed. When we just arrived, the lobby and the open view really took our breath away.
Below are six reasons why we love our stay at Movenpick.
Family Friendly
Where do I start with this? There were two outdoor toddler pools at Movenpick. One is located in front of the Anarasa Restaurant and another one is within 5 minutes walking distance. There is kids menu available next to their sun chair lounge. How cute! A playground is located right next to the toddler pool.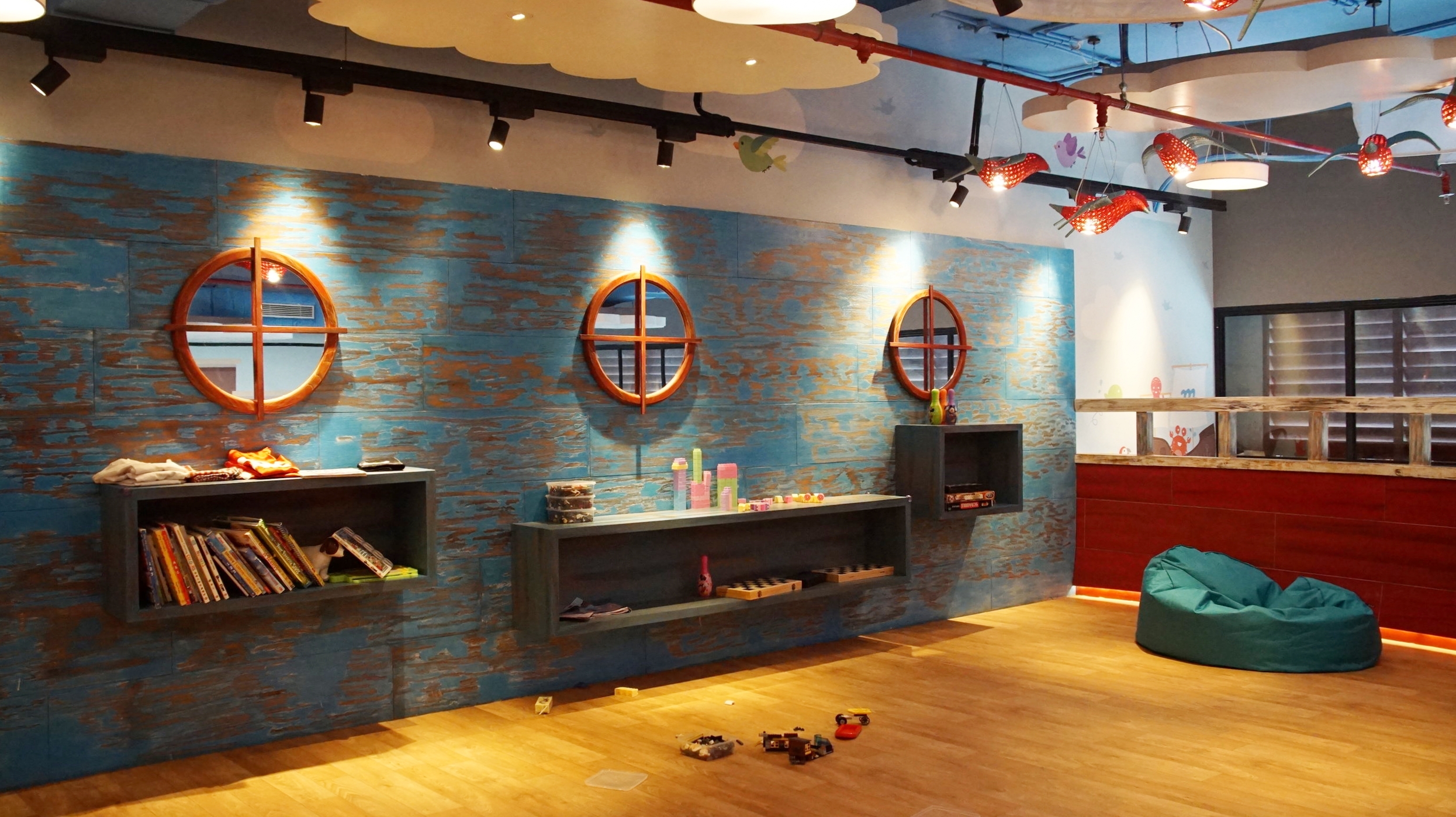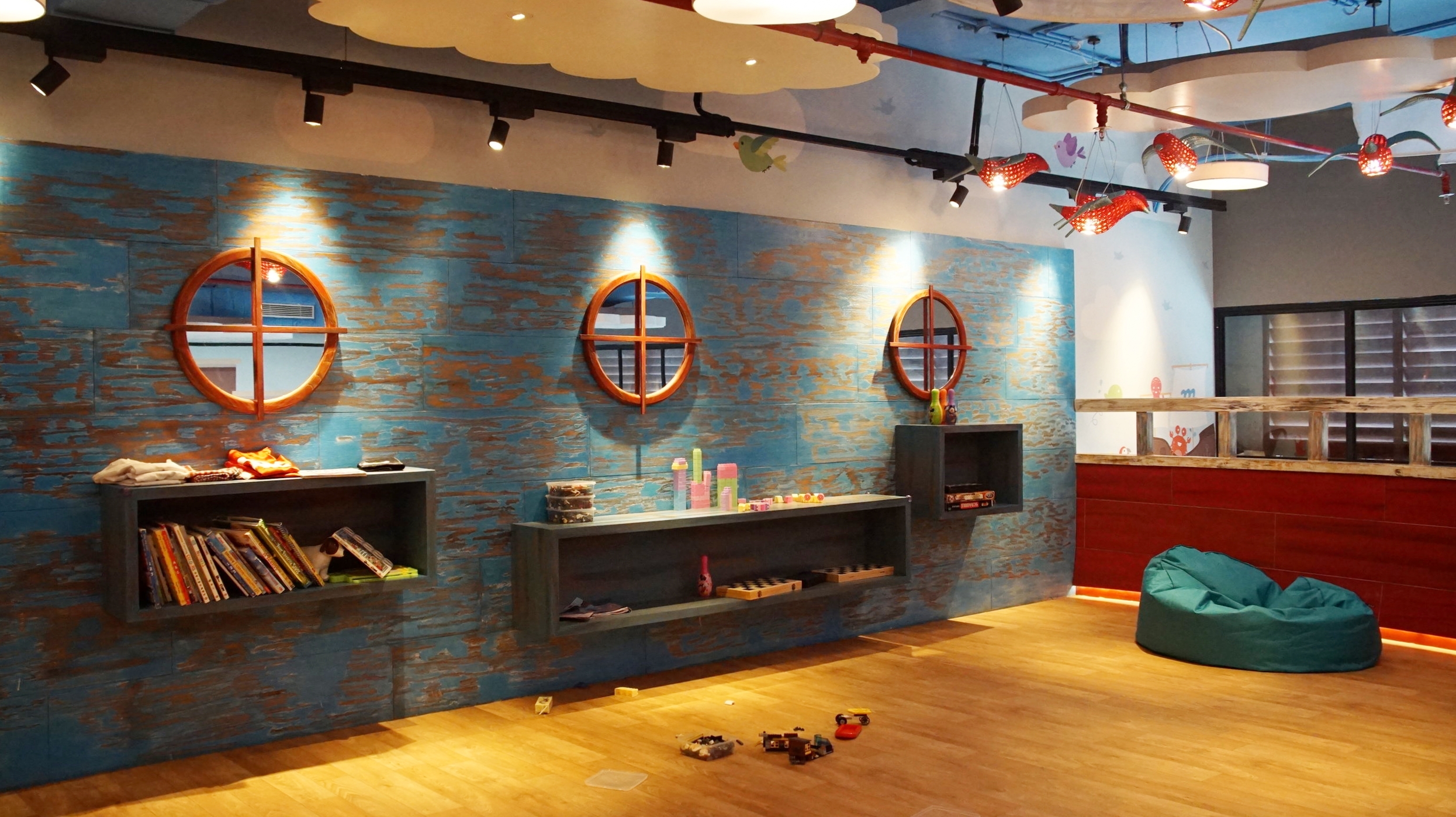 Movenpick has a nautical-themed Meera Kids Club where parents can drop off their kids and have their own relaxation time. Every day there will be different activities offered at the Kids Club, supervised by thoroughly trained and attentive staff. If you want to enrol your kids for the activity, it is imperative to do so 24 hours in advance. You can drop off your kids between 9 AM to 8 PM for free.
Easy Access to the Beach and Pool
We grabbed a beach kit bag and beach umbrella from the pool staff. The bag has a towel and mats that are very useful for our beach trip. The trip to Jimbaran Beach only took about 5 minutes from the hotel. This also means easy access to seafood restaurants at Jimbaran and delicious grilled fish for dinner!
If you decide to lounge around near the pool area, the Movenpick staff will occasionally bring out a platter of fresh fruit kebab and cold drinks. Yes, we were super spoilt. There is also JeJaLa Pool Bar that does refreshing frozen margaritas made from tropical fruits.
Samasta Lifestyle Village
The shopping centre is located next to Movenpick Resort Jimbaran. Samasta is a part of the Jimbaran Line for the free public shuttle bus called Kura-Kura Bus. The shopping centre has coffee shops, supermarket, restaurants, spa as well as clothing shops.
If you're looking for activities to do throughout the day, Movenpick has various activities going on at the resort. Head to the lobby or open the drawer on your work desk to see more information.
Great Buffet Breakfast
We were so impressed with the breakfast buffet at Anarasa, Movenpick. There are a lot of options for food from house-made pastries, bread rolls, gimbap, cold meats, cheese platters, sushi, Indonesian food, Indian food and even live station for roast meat. I usually finished my breakfast with delish Movenpick ice cream.
The restaurant is so spacious. On our last day there we were seated inside the private room because there wasn't an empty table at the restaurant. The hotel staff really respect your privacy, which means no table sharing between strangers.
Afternoon Tea at Katha Lobby Lounge & Library
Katha Lounge offers indoor and outdoor seating for the guests. We tried the afternoon tea that has savoury and sweet options. Their cakes were really yummy and the flaky croissant always went down a treat for us. If you're a coffee lover, then you can appreciate the five single origin espressos made using Indonesian coffee beans.
Chocolate Hour
The chocolate hour is another reason why we sat around the lobby in the afternoon. Every day, in every Movenpick Hotel, there's a dedicated one hour where guests are served free chocolate. When we were there, we tried the delicious chocolate soup (hot chocolate in a bowl). It was a perfect dip for spongy butter cake.
Movenpick Resort Jimbaran is an all-inclusive hotel. If you're looking for a quick getaway with the little ones, the resort is a superb venue for that. It's also a perfect spot for a weekend getaway. Thank you, Alyssa and Dani, for hosting us at Movenpick. It was a delightful experience and 700 photos to remind us of that. We're looking forward to visiting Bali again pretty soon!