Novotel, Bali Airport
Hotel airports have evolved a lot since I can remember. I enjoyed staying at airport hotels due to the easiness of boarding into another flight. Airport hotels used to be quite small and compared to other hotels, people don't really pay much attention to it. These days, due to the increase in number of flights, many airport hotels have transformed themselves to be comfortable sanctuaries for the travellers. Some good examples of this are Sama-Sama at KLIA, Novotel at Suvarnabhumi, Hotel Nikko at Kansai Airport and also Novotel at Bali Airport.
It was really humid when we arrived in Bali and the reception staff provided us with two wet towels and two glasses of orange juice to refreshen us. The check in process was really quick and the staff even offered to help call up the driver of Bali Cab that we booked for the day. Novotel is located next to the Bali Airport's domestic carpark. If you want to book a taxi, the staff can help and explain to the taxi driver about the direct access into the hotel.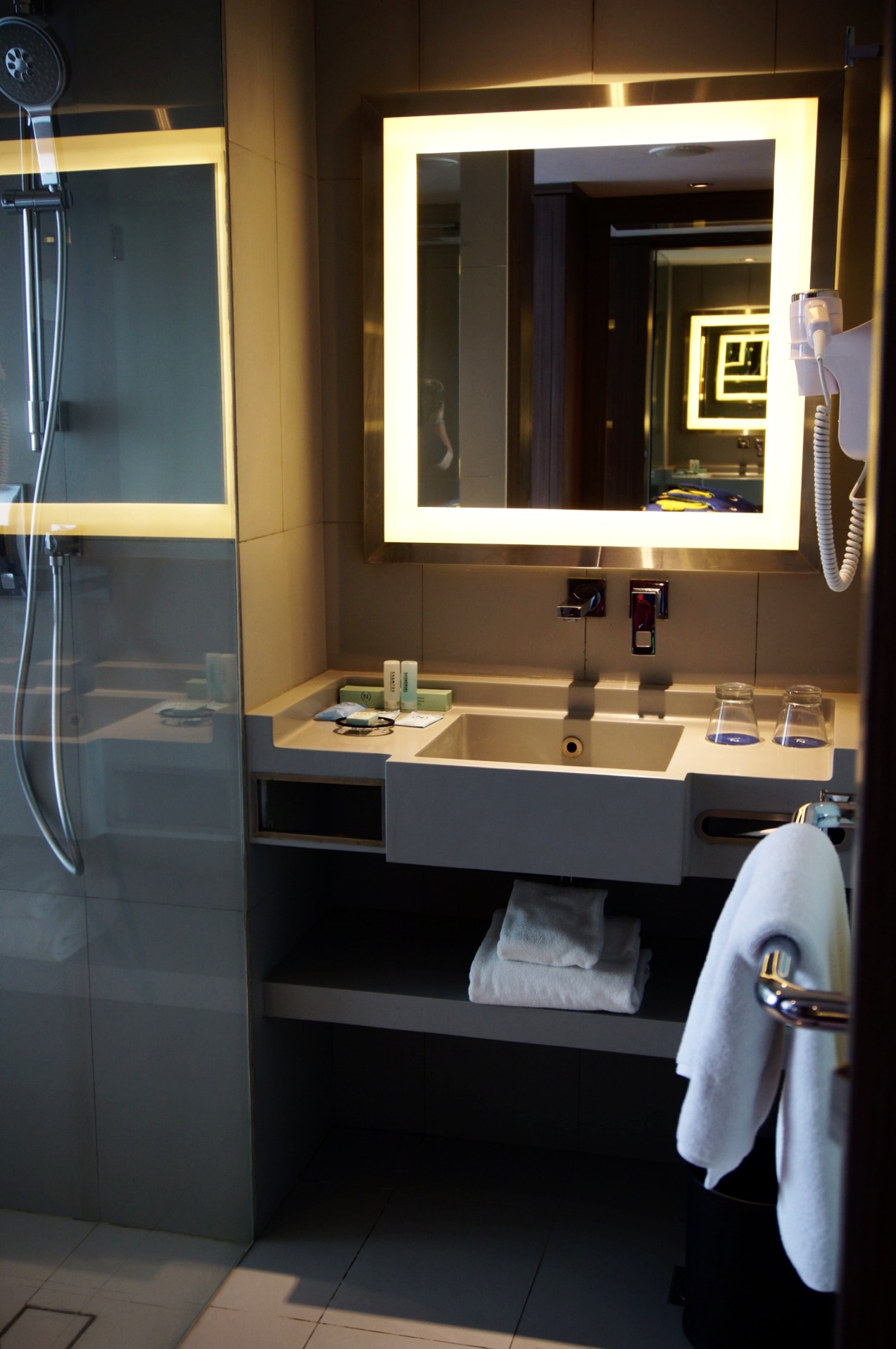 The spacious 4-star hotel that only just opened in 2016 also has a spa, outdoor swimming pool and pool bar, perfect to wind down in the midst of the humid weather. Wi-Fi was fast, room was clean and comfortable for me and hubby. A complimentary computer is located at the lobby as well.
When it was time for us to leave, the hotel staff informed us that there were airport trolleys that we could use to carry our luggage. They also gave us a plastic card that we used to exit the hotel directly into the departure halls. This process made it really easy for us to check in into our flight. We skipped a long queue at the security stop since the hotel allocated its own airport security right in front of the exit door. Hubby and I were so wowed and we totally felt like VIPs :-D.
The room that we booked was the Superior King Room and the price was about AUD $80 per night. I booked my hotel through booking.com. We had a good time at Novotel and will use this hotel again next time we need to transit in Bali.