Starbucks Ubud Review
This is probably my favourite Starbucks outlet in Bali, especially due to its artistic building. I've never seen a more beautiful coffee shop and just being here was a very enjoyable experience. We went here after walking in the rain for about 10 minutes or so (with a newly purchased umbrellas!).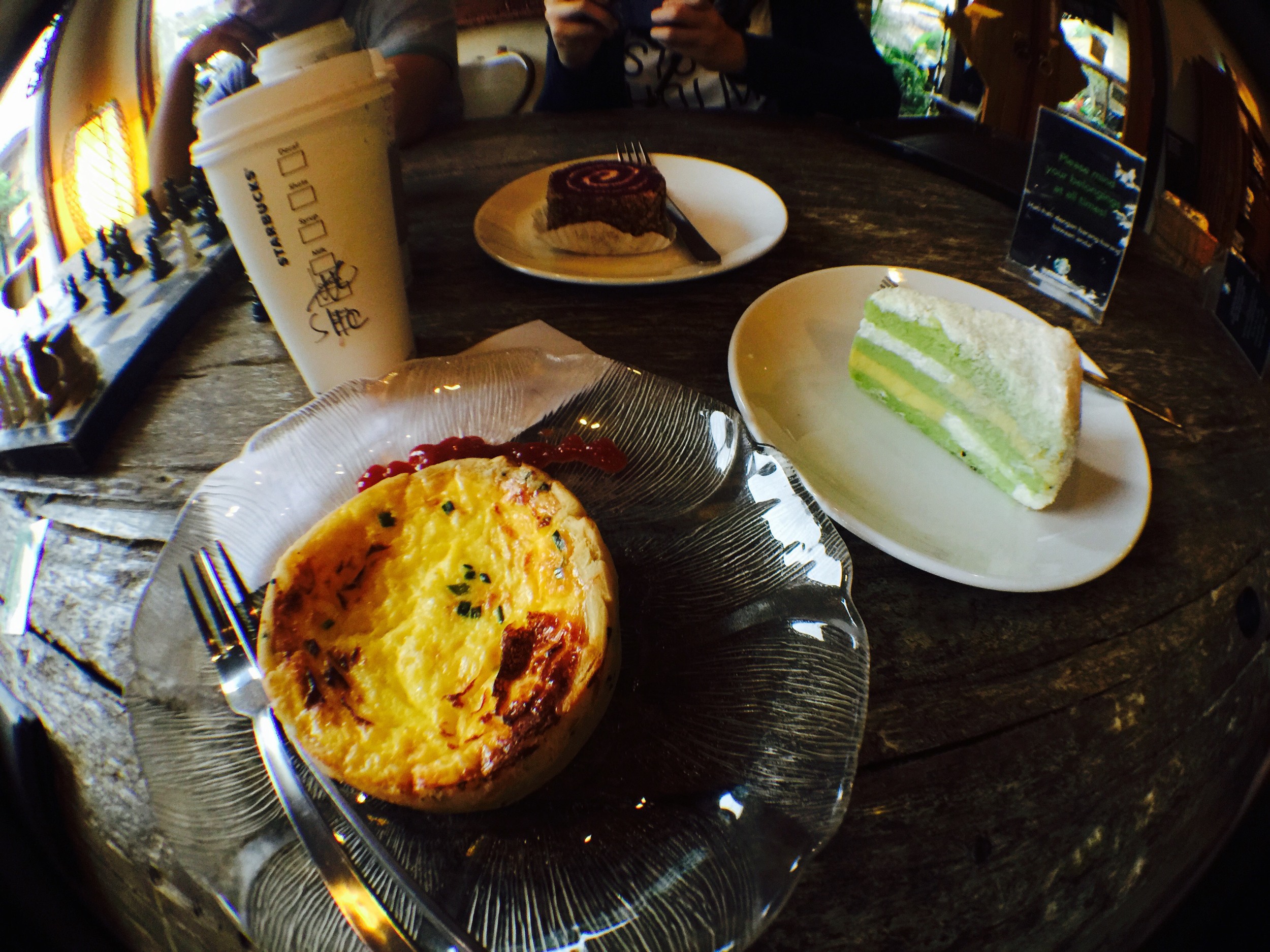 The coffee shop was within walking distance from many hotels and different shops. I definitely recommend outdoor seating when the weather suits, but even when it was raining the whole place still lit up beautifully. We tried out the red velvet Swiss roll and pandan sponge cake during our visit there. I love everything Pandan and also always like the fact that most Indonesian desserts are never too sweet for my tooth.
Starbucks also has a free Wi-Fi, chess board and big communal table. The four of us chose the table since it was quiet when we visited. If you have a chance, take a visit to the temple located behind the Starbucks, Pura Taman Saraswati.