Lunch at Doric St Cafe, Scarborough
Doric St Cafe was a great cafe, and we were so happy when the food was also really delicious. You can see the Korean influence on some dishes on the menu. The cafe itself was comfortable and full during the lunch time.
I went there with my friends, Erlin. We decided that we gotta try something a bit different than the usually ordered smashed avo or big breakfast. Erlin opted for a bowl of bibimbap, and I ordered a bowl of ramen. Ramen is such a winter staple for me, it was basically the most ordered dishes when I ate out this winter.
The bibimbap came with a pair of chopstick, we thought it would be better if they offered us a spoon. The mixture of sauce, Korean rice, vegetables, beef and fried egg was delicious. I also loved the bowl that they served the bibimbap in.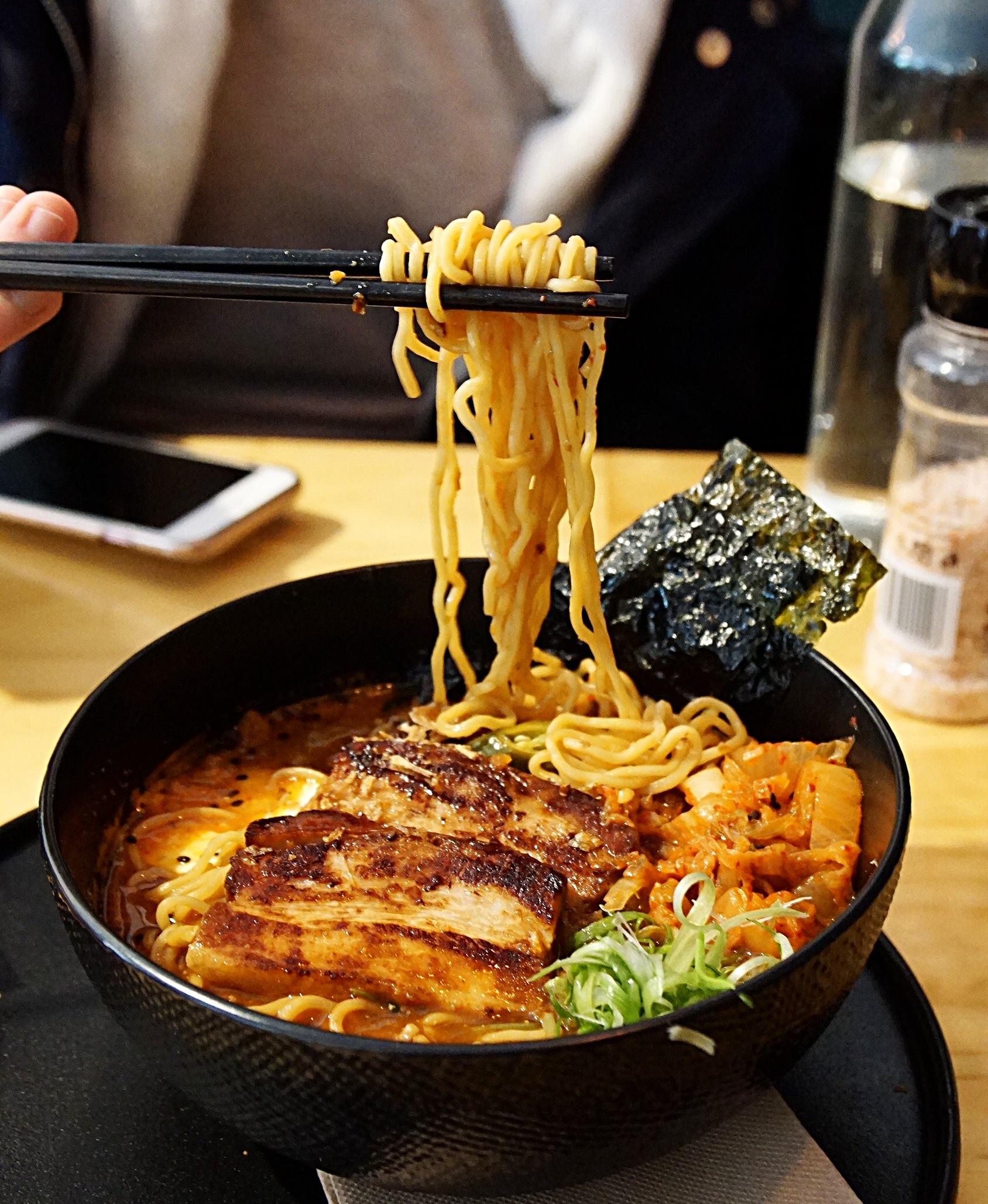 My ramen had three slices of soy glazed slow cooked pork belly in it. Erlin and I were surprised by the size. I liked the addition of kimchi which brought extra flavour to the broth. The portion was generous, and I didn't end up finishing the noodle.
We also ordered a cup of coffee and a glass of refreshing watermelon passion. If you're looking for something quick, you can also grab some wraps, muffins, croissants cakes and even a bottle of kombucha from Kommunity Brew from the counter.
You can also order a takeaway coffee to 0478 877 198 with your name, coffee type, size and other requirements. Doric St Cafe is definitely a gem at Scarborough. I definitely don't mind another drive up there to try another dish.