Top 5 Favourites from C Si Bon
I always enjoyed keeping some pre made meals at home. I tried a lot of C Si Bon frozen meals before I decided to write about it. I usually put 2-3 meals in the oven to be enjoyed with some friends. Each meal that I tried was really delicious even the gluten free vegetable lasagna that contained 7 types of vegetables. Their Gazpacho summer soup was very refreshing as well.
Frozen meals are almost synonymous with the word unhealthy but it also means quick. What C Si Bon did is to take the quick and add an injection of healthy food into it. Each C Si Bon's fresh prepared meal was created without any preservatives, then snap frozen so it can be kept in your fridge whenever you need to take one out.
Check out my top 5 favourites from C Si Bon's kitchen below.
Ready to Eat Meals:
My all time favourite from C Si Bon will be the Beef Lasagna. This beef lasagna is available in different sizes from 240 g for 1 person to 1 kg lasagna made for 4 people. C Si Bon provided the information on each packaging on ingredients that were used to create the lasagna. I was surprised to find out that the lasagna contained 6 different vegetables! The picky eaters won't be able to pick up on those hidden vegetables.
C Si Bon said their Minestrone Soup is like a vegetable tsunami and I had to agree with them! I also loved the addition of bacon to the mix. This particular dish is available in 2 different sizes, 2 people and 4 people serving. I ate mine with a bowl of rice which makes me feel so Asian... We usually covered the rice in soup (or in my family anyway).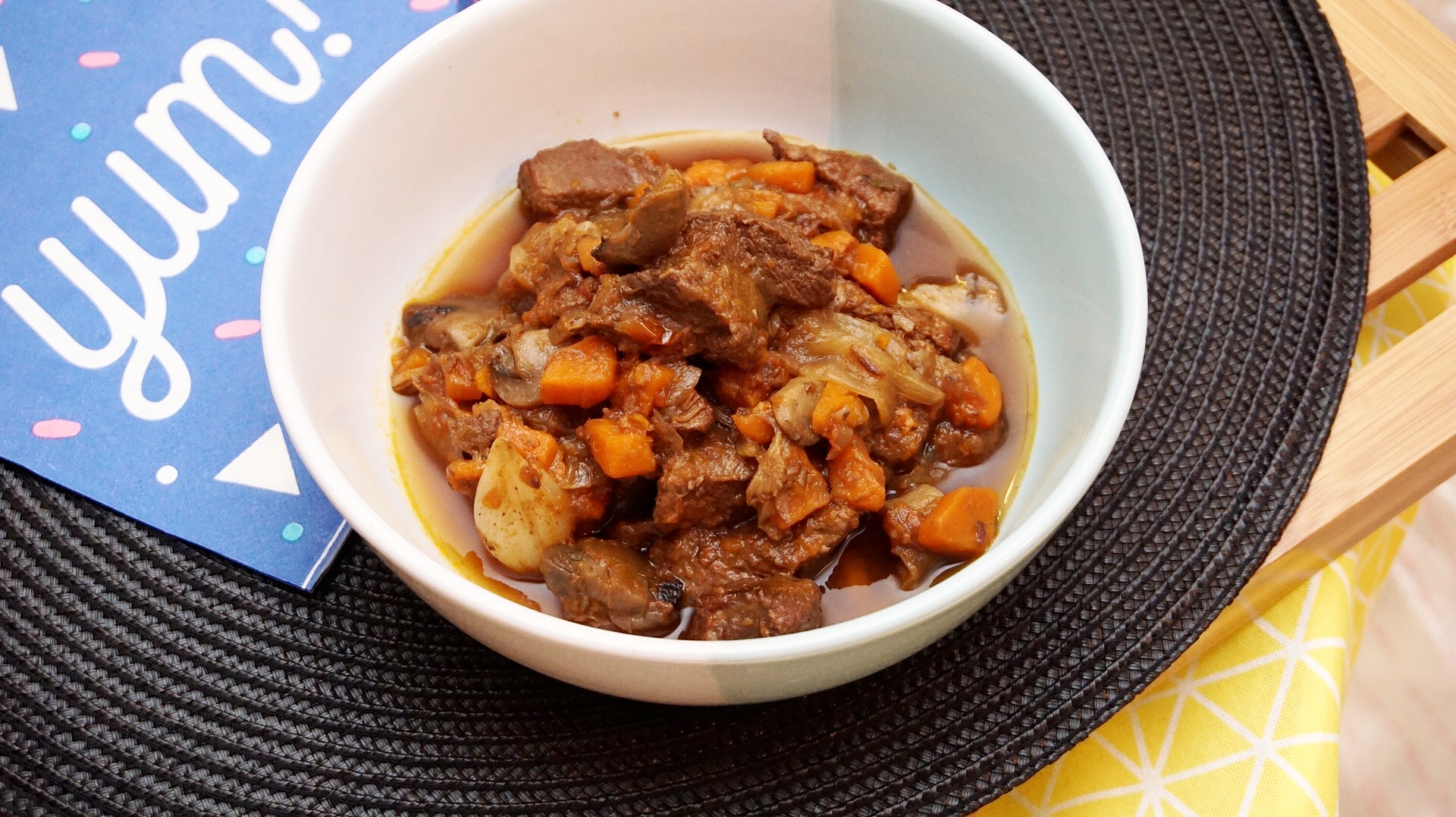 The French Classic's Boeuf Bourguignon was slow cooked for 4 hours before it was taken out of the oven. The beef was so tender and the rich flavour was there. I can imagine eating this with garlic mash and some steamed green beans or other vegetables. We ate ours with rice and it was absolutely divine!
The Moroccan Lamb Tagine was served together with plenty of green olives and chickpeas, it was definitely a perfect winter dish. If you're preparing for a gathering then you can purchase a couple or a few of the 1 KG Lamb Tagine then served it in a casserole on burner. I think your guests will be really impressed with it.
The Mauritian Rougaille will be my go to dish anytime, either for lunch or dinner. The sensational spicy sausages were just so savoury. There were four sausages for two people but I think I will have no problem in finishing all four! Another thing that I liked from this dish was the sauce which was created from a mixture of onion, herbs and vine-ripened tomatoes.
I am really impressed with C Si Bon range of food and the above was just a few out of the full range that can be found at different stockists. For myself, the healthy frozen food are certainly perfect for my busy lifestyle. Next time I'll have to try the RASWA Premium Produce Awards Winning Dessert that they sell.