Arirang Korean BBQ, Perth (Invited)
We were invited by Michael Kocken, the new Director of Marketing of Arirang Korean BBQ. The restaurant was holding a new menu tasting which involved a lot of cheese in it. Arirang has been around since I was in junior high school which was in 1999. Back then it was one of the most expensive restaurants in town especially because I was still living on a student budget. This was one thing that I brought up to Michael's attention. He said Arirang used to be expensive but not anymore since other restaurants increased their price.
We started our cheesy meal with Kimcheese Pork Bulgogi Fries. As per the name, the fries were topped with kimchi, pork bulgogi, cheese and heaps of sour cream. For $20 I think I'll give this a miss next time especially since there are more interesting dishes available in the menu. The pork bulgogi might be the big factor for the cost.
This fried rice consisted of seasoned vegetables, thin pork strips, chilli and kimchi. Everything covered in heaps of melted cheese. Suggestion: it would be better to mix this dish together with the melted cheese before eating time.
I like how Arirang's version of Buldak had a good kick of spiciness in it as the name suggested. Bul means fire in Korean and dak means chicken. This was a really good dish if you're looking for something spicy especially when they served it with a lot of melted cheese! This was really yummy when eaten together with a bowl of warm steamed rice.
The Korean Street Food Platter (Pojangmacha Set / 포장마차 세트) has a few rice sticks, mandu (Korean Dumplings) and signature fried honey chicken in it. The size of the platter was quite small and best to be shared between 2-3 people max.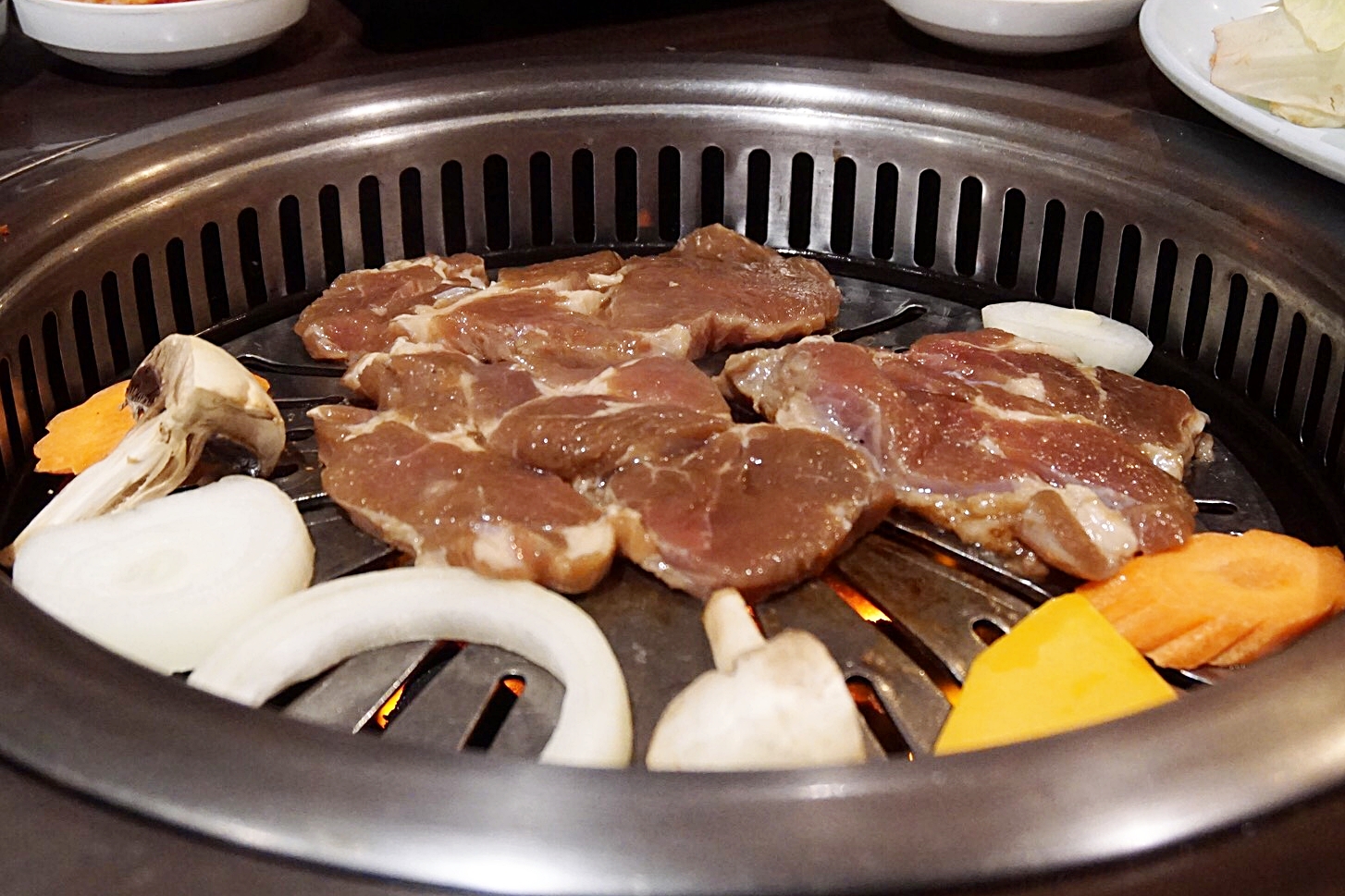 We ended our night by barbecuing the pork meat. All order for barbecue meats will come with lettuce leaves, Korean chilli paste and sauces, seasoned Korean vegetables and kimchi as you can see from the above photo.
For people who are not familiar with Korean food, Arirang also has a list of Chef's Best Set tailored for two diners or a group of four.