AirAsia Santan Food Fest 2017
With the increase of low cost flight options around the world, airplanes have to stay competitive with their price and offerings. One thing that I can give accolade for AirAsia is in the taste and quality of their in-flight food. Cheap flight doesn't always mean cheap tasting food.
I was flown to KL by AirAsia and I upgraded myself to the premium seating. I'll write a separate piece about it. The premium seating was so comfortable. We were placed at Tune Hotel which was within 5 minutes walking distance from Gateway@klia2.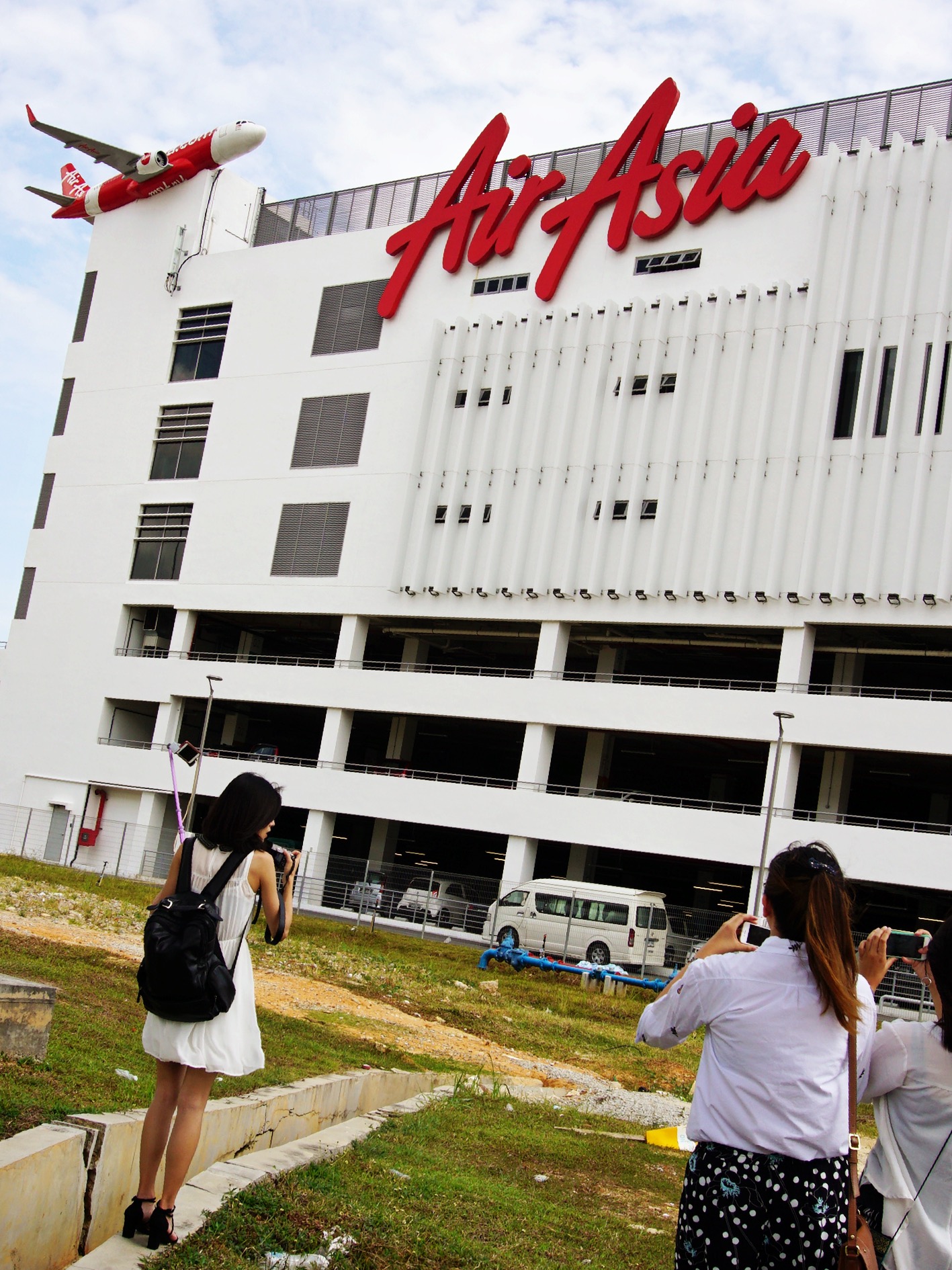 The Tune Hotel located nearby AirAsia RedQ. We walked there to see what the new in-flight menu would be like. We were in awe when we saw the big white building. 'The wall of the building was very clean,' was my first thought when I saw it. The embedded plane was a cool touch.
Inside, we saw heaps of AirAsia miniature planes. One with LINE's Brown & Cony, one with ASEAN pattern on it and many more. Fun fact: did you know that AirAsia is the Official Airline Partner for the 29th Southeast Asian Games and 9th Asean Para Games?
AirAsia's open office looked really modern and airy. There were three different cafe's inside the building which also had colourful bean bags and green plants right in the midst of the office.
Here's a quick secretive photo taken of our Australia group. Kristy Lam from AirAsia arranged the group together. More than 200 other media and influencers attended the Santan Food Festival. Participating countries include: Malaysia, Thailand, Indonesia, Philippines, Vietnam, Cambodia, Laos, Myanmar, Singapore, Brunei, India, China, Taiwan, Japan, South Korea and India.
"Our goal is to reduce food wastage"
AirAsia CEO, Tony Fernandes
CEO Tony Fernandes explained that he wanted to reduce food wastage. One way of doing it is by encouraging pre-booking of in-flight food. To get the food that you want, you need to submit the order at least 24 hours before the flight. This is also important as the food is served fresh on the plane. AirAsia provides discounts on their pre-booked meal as an incentive. Click here if you want to see the full details of their menu. With pre-booked meals, AirAsia aims to stock only the necessary amounts of food for its customers.
During the media interview, I also learnt:
AirAsia is researching better packaging for their in-flight meals.
T&Co is AirAsia's own premium handcrafted coffee blend. More research is currently happening behind the scene to create better coffee for AirAsia flight.
The menu will expand to include more gluten free dishes.
AirAsia spoilt us by providing a lot of mini in-flight meals to try on the day. My first meal was the Japanese Miso Chicken with Garlic Rice. I was gonna say, it'd be very interesting if AirAsia created a mini platter of their top 3 or top 5 airplane dishes. Any foodie will take a flight with AirAsia to try that delicious platter!
There was also Nasi Kuning Manado, Pad Thai, Green Thai Curry, Mango Sticky Rice, and Kimchi Chicken in the mix. I was so happy that they served my two favourite dishes from AirAsia too. It was Pak Nasser's Nasi Lemak and Uncle Chin's Chicken Rice.
After learning about AirAsia's in-flight meal in depth, I was able to decide on what to order on my flight back home. I decided not to get the usual dishes so I settled on Roti Jala. It was a perfect choice, light but filling at the same time. Now I can't wait to travel more with AirAsia so I can try other dishes!
AirAsia won the World's Leading Inflight Service title at the World Travel Awards Grand Finals in December 2016, and was also honoured with the Catering Innovation of the Year award by Onboard Hospitality earlier last year.
CEO Tony Fernandes said, "Food is a great unifying factor across the region. What we are doing is bringing the wonderful flavours of Asean into Santan to create a unique food experience, with the vision of replicating the on-ground gourmet experience onboard. The flavour profile and pricing of inflight food has always been a challenge but we believe that with Santan, we can create the first restaurant brand in the sky that is both tasty and affordable."
Thank you AirAsia for your kind hospitality and I really look forward to more innovation in the future. Especially the new altitude blend by T&Co or even that crazy plan of having a coffee machine in the sky.
The trip to KL was sponsored by AirAsia, but all opinions within this write-up are my own.